Nothing improves your living room like a nice big, HD, flat screen TV. And the end of financial year sales time could present the ideal opportunity for you to get a great deal on a shiny new model. Based on our customer satisfaction ratings for televisions, we've produced the following guide to the top brands and potentially best deals this year.
Who has the biggest discounts?
On average, Aussies spend around $1,500 on their new TVs. While this might seem like a lot, when you consider some brands offer TVs in excess of $10,000, it suggests there are still plenty of people buying cheaper models and getting great deals. Indeed, there are plenty of bargains to be had, especially at this time of year, so it's always worth to shop around. Some of the top brands in our consumer ratings for TVs include, Samsung, Panasonic, Sony, LG, Hisense, JVC, Kogan and more. Most brands offer a wide variety of high-tech features at reasonable prices, so read on for details of what you can expect to find this EOFY sales time.
| Model | Size | Price |
| --- | --- | --- |
| Kogan Smart HDR 4K UHD LED Android TV | 50″ | $579* |
| Kogan 4K HDR LED TV (Series 8, NU8020) | 65″ | $689* |
| Hisense RG 4K UHD Smart LED TV | 55″ | $695* |
| LG 4K UHD Smart LED TV | 55″ | $794* |
| Sony Full HD HDR LED Smart TV | 43″ | $899* |
| R6 Hisense UHD 4K Smart Series 6 TV | 65″ | $980* |
| Panasonic 4K UHD Smart LED TV | 65″ | $994* |
| Sony X7000G 4k Ultra HD Smart LED TV | 55″ | $1,195* |
| Panasonic LED 4K HDR TV | 55″ | $1,329* |
| LG 4K Super UHD Smart LED TV | 65″ | $1,394* |
| Samsung 4K UHD SMART LED TV | 75″ | $2,045* |
| Samsung 'The Frame' QLED TV | 55″ | $2,499* |
Prices taken from respective retailers and current as of June 2020.
Samsung TV sales
Leading TV manufacturer Samsung provides a broad spectrum of both budget and high-end TVs on sale this year, with some pretty solid discounts available. Offers end July 8.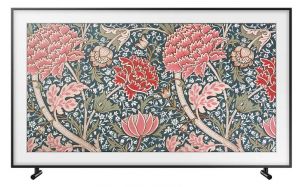 Samsung 'The Frame' QLED TV 55″ – $2,499
This Samsung model (QA65LS03RAWXXY) is akin to having your own art gallery at home on your TV. Its Art Mode function allows you to display art on your TV when the screen is not in use. The frame colour is also interchangeable to suit your décor and hangs close to the wall, like a real frame. If you're not the arty type, the Art Store function can help you browse various artworks, including specially curated collections.
This model is powered by Samsung's Quantum Dot technology to deliver bright and vivid images, no matter the lighting in the room, while the One Clear Cable and One Connect Box were designed to connect your compatible devices and cables to The Frame with a single, slim setup, so you can enjoy a minimalist vibe, without messy or tangled wires. The Frame also works with Google Assistant so that you can control your TV and change settings, without lifting a finger. There's nothing this TV doesn't do and honestly the hefty price tag may well be worth it. It comes in 43, 55 and 65-inch models.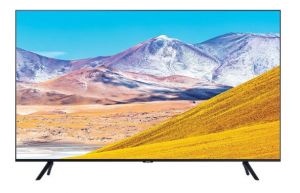 Samsung 75″ 4K UHD Smart LED TV – $2,045
This Samsung (TU8000) 75-inch smart LED TV comes at the reasonable sale price of $2,045. This TV has crystal UHD resolution which offers up to four times the pixels of a regular full HD TV, to make images appear clearer and sharper and has a function that helps smooth out fast motion content, so that you can fully immerse yourself in the action. This model comes with smart connectivity to sync all your compatible devices to the TV and fast track access to your favourite subscription services like Netflix and Stan. It also has built-in voice assistants with Samsung's Bixby, Amazon Alexa and Google Assistant, so that you can control your smart TV with just the sound of your voice. Lastly (but not the least), this model features an Ambient Mode that transforms your blank screen into a photo wall or display, to blend in with the decor when the TV is off.

Panasonic TV sales
Panasonic has become a household name over the past few years, and with new TVs such as these, it isn't hard to see why.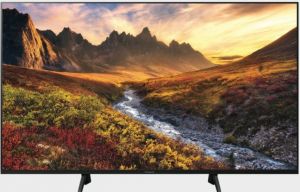 Panasonic 65″ 4K UHD Smart LED TV – $994
This Panasonic model (GX600A) features a 3840 x 2160 pixel screen resolution to create a near cinematic viewing experience for the family. It has Super Bright Panel and Backlight Dimming technology and a multi-format HDR support, to deliver the best 4K Ultra HD viewing experience possible. It's also complete with all the smart features you'd expect from a smart TV, including easy access to apps and Video On Demand (VOD) streaming and has a switch design pedestal, so that you can adjust your TV placement.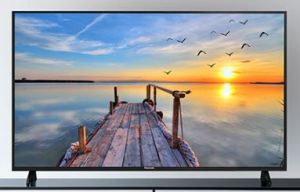 Panasonic 55" LED 4K HDR TV – $1,329
This Panasonic LED TV (TH-55GX600A) offers a 4K Ultra HD viewing experience like no other. It comes equipped with IPS Super Bright Panel and Backlight Dimming technology to bring images to life in any light or angle. Its smart features include access to apps like Netflix, Prime Video, Freeview and YouTube and to games stored in The Cloud. It also has your standard multiple HDMR format support, compatible with HDR10 and Hybrid Log Gamma and USB HDD recording.

Sony TV sales
Premium TV brand Sony has a number of impressive models up for grabs with hefty discounts this EOFY.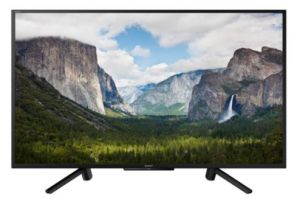 Sony 43″ Full HD HDR LED Smart TV – $899
This medium 43-inch screen TV (KDL43W660F) bestows top-notch images thanks to its X-Reality Pro technology which digitally enhances content that is not full HD to give you the best visual experience possible. It also has digital noise reduction for better sound quality. This model is the perfect centrepiece to any entertainment area, as you can access your favourite shows on Netflix and YouTube with a single button press. It also has high dynamic range to give you more realistic images with finer details and vibrancy and of course, your usual built-in internet connectivity. For the price of $899, this model is an absolute bargain!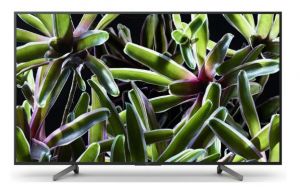 Sony 55″ 4k Ultra HD Smart LED TV – $1,195
This Sony 55-inch 4K HDR TV (X7000G) retails for less than the average price Aussies typically pay for a new TV. With the X-Reality PRO (4K), every image is sharpened and refined in real time, while the TRILUMINOS Display maps from a wider palette to reproduce exact shades and hues, for all around superior image quality. You also get outstanding audio quality with S-Force Front Surround and ClearAudio+ for a totally immersive experience. This Sony model also comes with YouTube built-in for easy browsing and has all your standard features like smart connectivity, cable connection and more.

LG TV sales
LG is well-known for its big ticket home electronics, including TVs. And this EOFY sales time, it's unlikely to disappoint those looking for a bargain!
>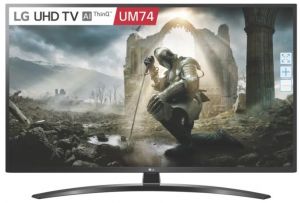 LG 55″ 4K UHD Smart LED TV – $794
This (UM7400) 55-inch LG TV has a 4.5-star customer rating, which suggests Aussies love more than just its low price tag. This model comes with an LED LCD panel with 3,840 x 2,160 resolution to allow you to stream up to 4K Ultra HD content from subscription services including Netflix, Stan and Prime Video via WebOS Smart TV. You can also watch the latest 4K films on 4K Blu-ray. This TV also comes with LG ThinQ AI for Google Assistant and Amazon Alexa and a surround-sound like audio, without all the speakers thanks to DTS Virtual: X. What's not to love?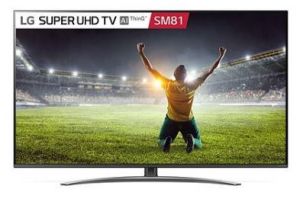 LG 65″ 4K Super UHD Smart LED TV – $1,394
This 65-inch LG Smart LED TV (SM8100) has a 3,840 x 2,160 pixel screen resolution and uses Nano Cell Technology and Quad-core Processor, plus 4K Active HDR to enhance your viewing experience and give you pictures with even more clarity and contrast. This model packs all the features you need to bump up your entertainment at home. This includes 4K Ultra HD video and ThinQ AI technology to access Google Assistant and Amazon Alexa, as well as four HDMI inputs and two USB inputs.
Hisense TV sales
Televisions are one of Hisense's leading product lines and it generally rivals the big brands for colour, picture quality and price. There are a few options to consider, which are detailed below.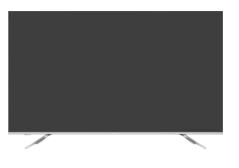 Hisense 55″ RG 4K UHD Smart LED TV– $695
This RG Series 55-inch TV from Hisense offers a truly immersive home cinema experience with Ultra HD and 4K quality. You can also use your Android or iOS device to cast your favorite shows, music, sports and games to the big screen with Chromecast built-in. This Hisense model also comes with Precision Colour technology, with over one billion colours available, and Ultra Local Dimming to bring pictures to life anywhere you are. Additional features include Dolby Vision HDR and Game & Sports Modes.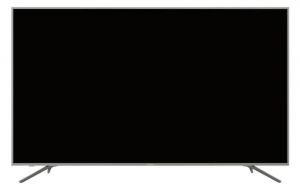 R6 Hisense 65″ UHD 4K Smart Series 6 TV– $980
A large TV doesn't have to cost you thousands and in fact, this 65-inch Hisense model from Series 6 will set you back only $980, with 20% off its original price. What's more, it has a stunning 4K resolution picture and it's packed with features like Precision Colour and Super Contrast technology to deliver vivid colours, rich details and deep blacks to the screen and Voice Control technology. It's compatible with Amazon's Alexa, to allow you to change the channel without lifting a finger.

Kogan TV sales
You typically won't find a Kogan TV priced above $2,500, and despite the already cheap prices, you might score an even greater deal during the EOFY sales.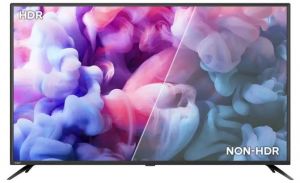 Kogan 50″ Smart HDR 4K UHD LED Android TV – $579
This Kogan 50-inch (Series 9, XU9210) TV is on sale for $579, and what a bargain it is. It features 4K Ultra HD resolution with HDR support to improve the level of realism in the picture quality, and has Google Assistant with voice search and Dolby Audio and Dolby Vision. It includes built-in Chromecast, which allows you to cast streaming services from your phone. This supports Netflix, Stan, Disney+, Twitch and Kayo, along with catch-up TV such as ABC iview, SBS On Demand and 7plus. There are also HDMI, LAN and USB inputs.
Kogan 65″ 4K HDR LED TV(Series 8, NU8020) – $689
Moving up a size, Kogan's 65-inch 4K HDR LED TV (Series 8, NU8020) has a recommended retail price (RRP) of $899 ,but can be found for $689. The 4K resolution and superior HDR technology means it provides four times the resolution of full HD, plus gives a 'true-to-life' viewing and gaming, according to Kogan. This budget Kogan Smart TV is equipped with three HDMI inputs and two USB inputs for media playback. Additionally, it has a PVR system to pause, rewind and record live TV. 

Should you buy a new TV this EOFY sales time?
While the TVs featured above might provide a great bargain this end of financial year, it's important to consider if you really need a new flashy TV, or if your current one works just fine. The rapidly changing technology environment does impact TV prices drastically, with outdated models getting cheaper by the dozen. The more advanced models still sit above the $5k mark but you can score a good deal if you shop around this financial year. But a great deal is only a great deal if you actually need what you're buying!
Picture credits: Luckies/shutterstock.com.au