Nothing improves your living room like a nice big, HD, flat-screen TV. And the end of financial year sales time could present the ideal opportunity for you to get a great deal on a shiny new model. Based on our customer satisfaction ratings for televisions, we've produced the following guide to the top brands and potentially best deals this year.
Who has the biggest EOFY TV discounts?
On average, Aussies spend around $1,277 on their new TVs. While this might seem like a lot, when you consider some brands offer TVs in excess of $10,000, it suggests there are still plenty of people buying cheaper models and getting great deals. Indeed, there are plenty of bargains to be had, especially at this time of year, so it's always worth shopping around. Some of the top brands in our consumer ratings for TVs include Samsung, Sony, LG, Hisense, and more. Most brands offer a wide variety of high-tech features at reasonable prices, so read on for details of what you can expect to find this EOFY sales time.
| | | |
| --- | --- | --- |
| Model | Size | Price |
| Hisense S4 HD Smart LED TV | 32-inch | $295 (was $395) |
| CHiQ 4K UHD Smart Android LED TV | 75-inch | $1,524 (was $2,699) |
| LG NANO91 Series 4K UHD Smart NanoCell LED TV | 65-inch | $2,113 (was $3,239) |
| Sony A80J 4K Bravia XR OLED Google TV | 55-inch | $2,995 (was $3,295) |
| Samsung Q60A 4K UHD QLED Smart TV | 85-inch | $2,967 (was $4,619) |
Prices taken from respective retailers and current as of June 2021.

Hisense EOFY TV sales
Televisions are one of Hisense's leading product lines and it generally rivals the big brands for colour, picture quality and price. Here's an option to consider below.
Hisense 32-inch S4 HD Smart LED TV – $295 (save $100)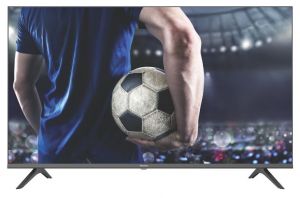 This Hisense TV features a 32-inch screen and LED display, perfect for a spare room or kid's bedroom for some extra entertainment on a budget. It comes with VIDAA U smart platform, to give you access to streaming services like Netflix, Disney+, BINGE, as well as free-to-air TV with Freeview Plus. This model also offers HD video, with 1366 x 768 pixel screen resolution, and two HDMI and USB inputs, so you can plug in all types of video equipment. The box also includes a remote control, batteries, a quick setup guide and a manufacturer's warranty certificate valid for three years.
CHiQ EOFY TV sales
CHiQ is a budget brand of electronics and electrical home appliances, with a wide range of TVs on offer and for sale this EOFY. Check out this deal below.
CHiQ 75-inch 4K UHD Smart Android LED TV – $1,524 (save $1,175)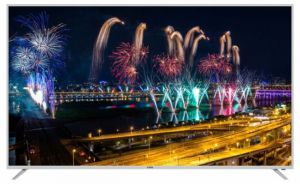 This Android CHiQ TV features built-in Google Play and Google Assistant for a seamless voice-control experience which allows you to access all your shows, movies as well as control the functionality of your TV with the sound of your voice. This model comes with a high dynamic range 10 (HDR10) resolution claimed to create more vibrant, colours for the 4K Ultra-HD screen to create the ultimate cinematic experience. It also uses Dolby Audio, for better audio performance so you feel like you're right in the heart of the action.
LG EOFY TV sales
LG is well-known for its big-ticket home electronics, including TVs. And this EOFY sales time, it's unlikely to disappoint those looking for a bargain!
LG 65-inch NANO91 Series 4K UHD Smart NanoCell LED TV – $2,113 (save $1,126)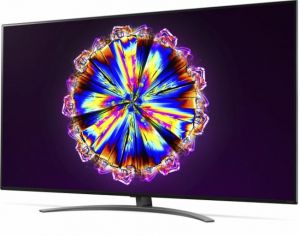 This 4K TV from LG comes packed with smart technologies, for intelligent viewing and offers tons of content with unlimited access to streaming apps, such as Apple TV, Netflix, and Disney+. It also gives you access to different display modes, like the Filmmaker Mode that turns off motion smoothing for a more cinema-like experience. This TV unit is powered by the Alpha 7 Gen3 Processor, claimed to enhance sound and display by elevating picture and sound sources. The NanoCell and Dolby Vision IQ technology combined are said to adjust content to what's happening outside of the screen, for optimal viewing in a variety of different lighting situations.
Sony EOFY TV sales
Premium TV brand Sony has a number of impressive models up for grabs with hefty discounts this EOFY. Here's one below.
Sony 55-inch A80J 4K Bravia XR OLED Google TV – $2,995 (save $300)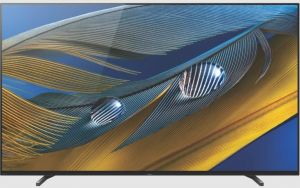 This Sony Google TV has XR OLED contrast powering an OLED panel, which means colour and contrast are boosted in bright areas and muted for black contrast. This is claimed to allow viewers to see pictures in full depth, with defined details, even in dark rooms or with glare. Compatible video streaming apps include Netflix, Stan, Apple TV, Disney+, Amazon Prime Video, BINGE, YouTube, and more. This unit also comes with XR 4K Upscaling, Netflix Calibrated Mode, voice search, Hey Google, built-in Chromecast, and also works with Amazon Alexa.
Samsung EOFY TV sales
Samsung is a premium global electronics brand and the brains behind some of the best TVs on the market including 'The Frame'. Check out this EOFY deal.
Samsung 85-inch Q60A 4K UHD QLED Smart TV – $2,967 (save $1,652)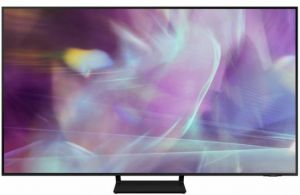 This Samsung smart TV is compatible with Google Assistant, Amazon Alexa, SmartThings, Bixby, and AirPlay2. It also features an integrated Game Mode and Ultrawide Game View for faster motion response and reduced lag, while also providing a flexible aspect ratio to really make you feel like you're inside the game. If you're a seasoned gamer this unit may be for you! The QLED 4K resolution is also claimed to offer more vibrant hues thanks to the integrated Quantum Dots.
Should you buy a new TV this EOFY sales time?
While the TVs featured above might provide a great bargain this end of financial year, it's important to consider if you really need a new flashy TV, or if your current one works just fine. The rapidly changing technology environment does impact TV prices drastically, with outdated models getting cheaper by the dozen. The more advanced models still sit above the $5k mark but you can score a good deal if you shop around this financial year. But a great deal is only a great deal if you actually need what you're buying!
Picture credits: Luckies/Shutterstock.com.au.