The washing machine can be the unsung hero of the house, helping to keep the household looking and feeling fresh. But as with any workhorse, it can get tired after years of use, with the End of Financial Year a good time to look into new models. Thankfully, there are plenty of bargains to score during this EOFY sales time as retailers begin to sell off their current stock to make space for the new. Read on to see what big deals you can snap up this EOFY and where to get them.
Who has the biggest EOFY washing machine discounts?
Below are just some of the brands that are getting amongst the EOFY sales, with discounts and models listed below.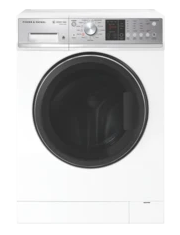 Fisher & Paykel 10kg Front Load Washer – $995 ($254 off)
With 13 fabric care cycles, including Steam Refresh, Easy Iron and Quick 30, the Fisher & Paykel 10kg Front Load Washer also features SmartDrive Technology to help run a quieter wash, along with a Sanitise cycle to help remove bacteria. Featuring a 4.5-star energy rating, five spin speeds, an 'add-garment' feature, child lock, delay start, flood protection and interior light, the model is also wi-fi compatible for additional customisation and troubleshooting.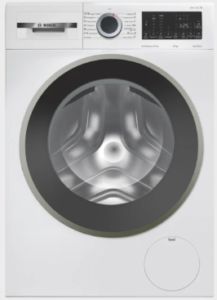 Bosch 10kg Front Load Washing Machine – $987 (save $110)
With 14 wash programs, including delicate, Allergy Plus, drum clean, sports/fitness and Super 15, the Bosch 10kg front loader washing machine allows you to add rinse cycles, select your spin speed, select your temperature and time delay to help fit in around your day. It also features a 5-star energy rating and 4.5-star water rating.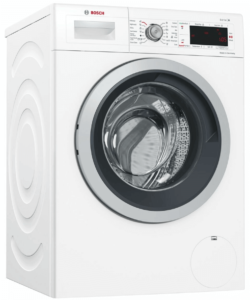 Bosch Serie 8 9kg Front Load Washing Machine – $1,247 (save $602)
Including a 'Reload' function for when there's a late addition to the wash, the Bosch Front Loader Washing Machine also includes VarioPerfect to help optimise the selected wash program, along with VarioDrum which helps evenly distribute the water during the wash to ensure nothing gets missed. It also features a 4.5 star energy rating, multiple washing programs, time delay, child lock and anti-flood with self-sealing hoses.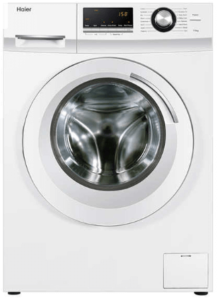 Haier 7.5kg Front Load Washing Machine – $551 (save $198)
Featuring a 4.5 star water rating and a 3.5 energy star rating, the Haier 7.5kg Front Load Washing Machine also includes a 15-minute fast wash for when you need something done quickly, alongside 16 specialised wash cycles for different fabric types. With a delay start and a child lock, it also includes an anti-bacterial treated door and seal to help ensure your clothes coming out fresher and cleaner than when they went in.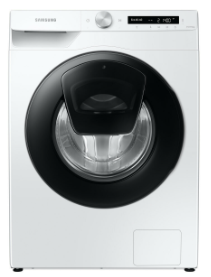 Samsung 8.5kg Front Load Washing Machine – $861 (save $288)
With a StayClean drawer which ensures that no detergent residue is left behind, the Samsung Front Load Washing Machine also features an AddWash function so that you can add in that cheeky sock that escaped, with BubbleWash and BubbleSoak functions to help break down dirt and grime for a better wash. It also includes a 4 star energy rating, 4.5 star water rating, steam clean cycle for additional cleaning, and compatibility with the Samsung SmartThings app.
Should you buy a washing machine this EOFY sales time?
The end of financial year is a good time to look out for sales in the major appliances space, including for the beloved washing machine. Washers are a long-term investment, so finding a bargain on the higher-end models is always a plus. Typically the higher-end models have increased energy and water efficiency ratings. If your current washer isn't equipped with all the features you require or isn't the right capacity, you might like to consider investing in a new one when prices are a little lower. When it comes to sales times, it's important not to get too carried away, spending money when you don't really need to. But if you need a new washing machine now, EOFY could be the perfect time to bag a bargain. While you're here, why not also check out our online ratings, to see how the brands above compare.