When the temperatures start to drop and the air starts to get drier – this is when you should start thinking about getting your hands on a humidifier. Whether you've caught the season's flu or itching from dry skin, this appliance can help relieve a number of cold and flu symptoms, as well as physical discomforts. While humidifiers are most commonly brought out during the cooler, winter months, the air conditioning can take its toll on your skin and immune system in the Aussie summer as well. Read on for a full buying guide on the different types of humidifiers and where you can buy one in Australia.
What are humidifiers?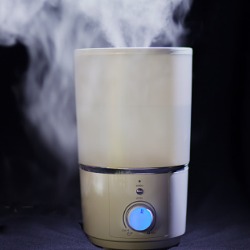 A humidifier is a device that helps to maintain moisture in a room or in the entire home. There are three main types of humidifiers that are available in Australia:
Evaporative Cool-Mist humidifiers: use a fan to force dry air through a wet wick filter and water evaporates into the air.

Pros: generally don't emit bacteria into the air and uses little electricity
Cons: noisier and require changing of filters every few months (depending on how often you use it)

Ultrasonic Cool-Mist humidifiers: use a small metal diaphragm that vibrates, converting the water into a fine vapour (without a filter). These can sometimes leave a white powder around the unit due to dissolved minerals in hard water but it's not harmful and can be minimised by using distilled water. These are suggested for warm/dry areas.

Pros: quiet and uses less electricity
Cons: can omit bacteria into the air so it requires frequent cleaning (daily cleaning if you use it often)

Warm-mist humidifiers: heat water to boiling temperature and then mix the steam with the air. These are suggested for use in cool/dry areas as they can make the room a little warmer.

Pros: quiet and don't have filters to replace (although some come with an absorption pad to collect mineral deposits, which do require changing)
Cons: use more electricity than cool mist humidifiers and can pose a risk of burns as the water in the unit is hot and thus, not suggested to use around children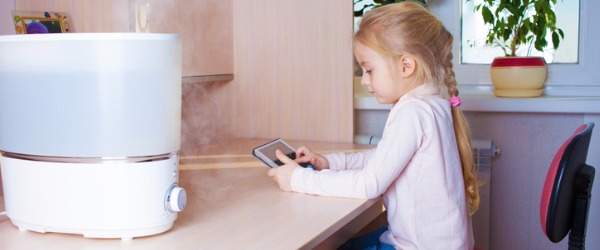 Humidifier Vs Vaporiser
In essence, vaporisers perform the same basic function as warm mist humidifiers, but these units also heat and evaporate medicine. A vaporiser is ideal for adding warmth to a room during winter. It can also be waterless and use pre-moistened pads, usually infused with particular oils or menthol as medicinal remedies.
Humidifier Vs Dehumidifier
A dehumidifier does the opposite of a humidifier – it removes excess moisture in your home. Both can improve air quality, as well as assist with chest congestion and asthma. However, if your home is too humid, opt for a dehumidifier as it can help reduce mould and mildew build-up.
Why buy a humidifier?
Humidifiers have come a long way since they first hit the market, becoming quitter, as well as easier to use and maintain. Benefits include:
Assisting to relieve colds, asthma and allergy symptoms
Reduces static electricity in the air so you don't get a static shock when you sit on the couch
Helps sooth dry or itchy skin
Snoring partner? Helps ease intensity of the snoring sound
Retains heat inside the home with moist air, which can also reduce electricity costs from heating
Helps to protect wooden floors, furniture and musical instruments from cracking
Humidifiers for a baby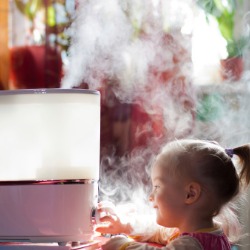 A humidifier can also be found in a newborn's nursery. As a baby is more prone to congestion and has skin that's sensitive to dry climates, a humidifier can help add the moisture back into the air. There are certain precautions that should be considered when buying a humidifier for a child's room, including burns that could occur with a warm-mist humidifier and the regular cleaning required to prevent mould and bacteria growth.
What size humidifier do you need?
Depending on the size of coverage you require, there are three main sizes of humidifiers to choose from:
Portable humidifier: cheapest of the range, ideal for single rooms or travel.
Room humidifier: usually portable but heavier to move around. It's designed for medium to large sized areas.
Whole house humidifier: works with your home's main cooling and heating system. It connects directly to the water line, not requiring any refilling.
It's important to consider the size of the room you're aiming to cover. If the humidifier covers a space larger than the room itself, it can leave too much moisture and condensation on windows, increasing the chance of mould. However, if there's not enough humidity, it can also allow for dry air to damage furniture. Most humidifier manufacturers specify a square metre coverage range of the product, which you should look out for before making your purchase.
Features to look for in a humidifier
Low noise levels (generally humidifiers sit under 45dB, which is as quite as a human whisper)
Safety features to reduce mould and bacteria build up
Design for easy maintenance without hard to reach areas that you'd struggle cleaning
Digital controls and user friendliness
Easy to refill tank and carry tank
Convenience features such as auto shut off when water is emptied (with evaporative cool-mist models you want them to continue running to help the filter dry out, reducing the chance of bacteria growth)
How much do humidifiers cost?
In Australia, most humidifiers cost between $80 and $300, increasing in price with the additional range it covers. While most humidifiers max out at the $300 mark, the Dyson AM10 Humidifier sits at around $799, being at the high end of humidifiers with its sleek design.
| Room coverage | Price |
| --- | --- |
| <25m² | $80 – $150 |
| >25m² | $150 – $300 |
General guide only
Who sells humidifiers in Australia?
Vicks Humidifiers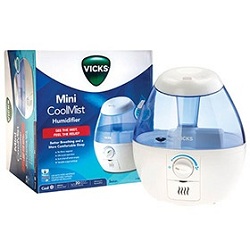 Vicks has a couple of cool-mist humidifier models – Vicks Starry Night humidifier (RRP $87.95) and Vicks Mini Cool-Mist humidifier (RRP $82.95). The Starry Night model includes the Vicks 'VapoPad' for a soothing vapour and is specifically designed for children with a star pattern effect. The second model is for other areas of the home with a compact design that automatically shuts off when empty. Vicks also produces a vaporiser unit, which can be found at Big W.



Beurer Humidifiers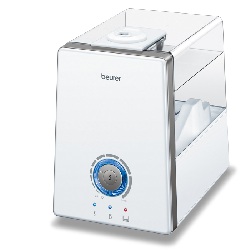 Beurer offers a number of humidifiers from small to large room ranges. Its Beurer LB12 Mini Air Humidifier is designed with a standard plastic water bottle for the water tank and is ideal for offices or travel. If you're after greater room coverage, the Beurer LB88 Air Humidifier is boasted for its dual-technology of high humidity output and water vaporisation for a hygienic mist. It's stated to cover a room up to 48m². The Beurer humidifiers sit between $80 and $180, and are sold at Appliances Online, Harvey Norman and The Good Guys.

HoMedics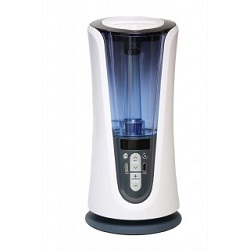 HoMedics covers both warm-mist and cool-mist humidifiers. It's cheapest model – Personal/Portable Ultrasonic Cool Mist Humidifier – is ideal for offices and is stated to produce mist for up to 10 hours (RRP $49.95). The HoMedics CM100WTAU Warm and Cool Mist Ultrasonic Tower Humidifier is boasted for a built-in timer and run times of up to 60 hours with one 5.2L tank (RRP $140.95). It also features a programmable humidity target that the unit aims to maintain. The HoMedics humidifiers can be found at Appliances Online and The Good Guys.

Philips Humidifiers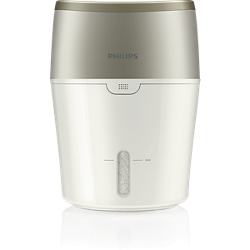 Philips has two models in the range – the Philips HU4803/70 Air Humidifier (RRP $199) and the HU4706/70 Philips Desktop Air Humidifier (RRP $129). Both are boasted for their NanoCloud technology as well as minimalist designs for easy maintenance. The HU4803/70 model features a digital sensor to help monitor the air humidity that automatically turns the unit on or off when needed. It's equipped with a timer to switch off the unit after a set number of hours. You can find the Philips humidifiers in Harvey Norman.

Climate Technologies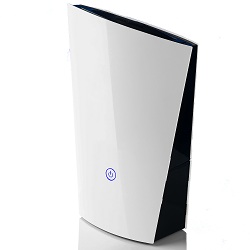 This brand specialises in all things air, from air dryer dehumidifiers to aroma diffusers. Its humidifiers range features the Ultrasonic Humidifier CLI-AH100 model that includes an automatic shut off and is recommended for room sizes of up to 10m². Climate Technologies also produces the Ultrasonic Air Humidification System CLI-AH300 designed with a 5L water tank capacity and three mist volume levels. The prices range from around $70 – $160 depending on size. You can find these models at Appliances Online and The Good Guys.

Ionmax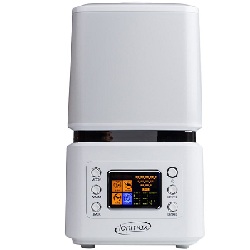 Ionmax is another brand specialising in air quality products. The Ionmax ION90 Humidifier is at the top of the price range for humidifiers coming in with a retail price tag of $299. It's certainly packed with features such as various modes – baby/atopy, common cold, sleep and auto-mode. It's boasted for room coverage from 16 to 30m² and a demineralisation filter that softens water by removing additives and dissolving mineral salts. Ionmax humidifiers are available at Appliances Online.

Dyson
Dyson's AM10 Humidifier was awarded Canstar Blue's Innovation Award. It has dual functionality – high-velocity air for cooling in summer and hygienic mist for air hydration in winter. It also features a remote control so you don't have to get off the couch to change the airflow level. It's a larger sized humidifier and maintains Dyson's iconic sleek look. It's available at Appliances Online and The Good Guys for about $800.

Stadler Form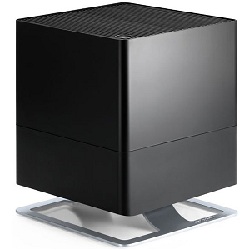 Stadler is a Swiss company that produces appliances to improve the air and the room climate. While the full range is not available in Australia, you can find the Stadler Form SF-OSKAR-BLK Humidifier (RRP $240) at certain retailers, including Appliances Online. It features a 3.5L water tank and is boasted to have room coverage of up to 50m². It's also equipped with automatic shut off, a night mode with a dimmable LED light and an additional fragrance dispenser.

Dimplex

Dimplex produces a range of cooling and heating products with the addition of one heater that's equipped with a humidifier. The Dimplex DHCER20HUM Ceramic Heater sits around the same price range as humidifiers (RRP $250) and is equipped with a 1.6L water tank. As its main functionality is heating, it does consumer 2000W of power while the humidifiers mentioned above consume around 20W – 30W. Nevertheless you're getting two appliances in one, so if you require a heater along with a humidifier, than this may be an option for you.

Should I buy a humidifier?
While there are a number of benefits that come with a humidifier, there are also a number of aspects to consider before making the purchase. One of the main downsides of humidifiers is the regular cleaning required to ensure no growth of bacteria or mould. Certain models, such as the evaporative cool-mist humidifiers, also use filters and demineralisation cartridges that require replacing. It would be wise to factor in how often you'll use the machine and the additional cost you'd incur from replacing these.
Humidifiers are claimed to relieve the downsides of dry air – congestion, sore throats and dry skin. They aim to weigh down dust and allergens, making it difficult for viruses to survive. They're especially useful during the winter months and you'd hardly notice them in a room, with low noise levels. As there is a wide range available, look at how much moisture the humidifier pumps out, as well as the area it covers before jumping into a purchase decision.