There are plenty of ways to stay warm during winter, but running reverse cycle air conditioners or wearing multiple layers aren't always the most convenient choice. Luckily, oil column heaters are a convenient and cost-effective way to heat any room in your home. But how do you know if an oil-heater is right for you? We've put together a simple guide to help you out, read on to find out more. 
What is an oil column heater?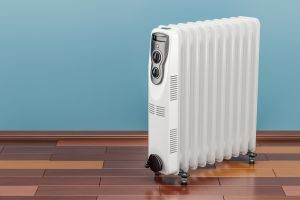 An oil-filled column heater is a type of portable electric heater which uses electricity to warm up oil contained inside the columns (otherwise known as fins) to generate heat which is then transferred to the exterior metal column casings and then warms your home via air convection and thermal radiation.
Are oil column heaters safe?
Yes, oil column heaters are very safe to use. The element that is heated is not exposed externally meaning their surface doesn't reach a temperature that is hot enough to burn someone. Most models will also have a built-in function to prevent overheating and will have automatic switch off capabilities. However, it is always best to monitor them in a space and as a general rule keep children away.

Are oil column heaters energy efficient?
Oil-filled column heaters are generally the cheapest type of electric portable heater to run. They're not as affordable as running a reverse cycle air conditioner, especially those designed for small to medium size spaces. Oil heaters tend to cost more to run because they take longer to heat a space, so they're recommended for smaller rooms. 

How much do oil column heaters cost?
Oil column heaters cost between $30 and $230 depending on the size, features and brand. Entry level heaters will cost between $30 and $100, and more premium models will sit upward of $150.
Brands of oil column heaters
There are a number of brands of oil column heaters that offer different features to suit your in-home needs and any budget type.  
De'Longhi 2400W Oil Column Heater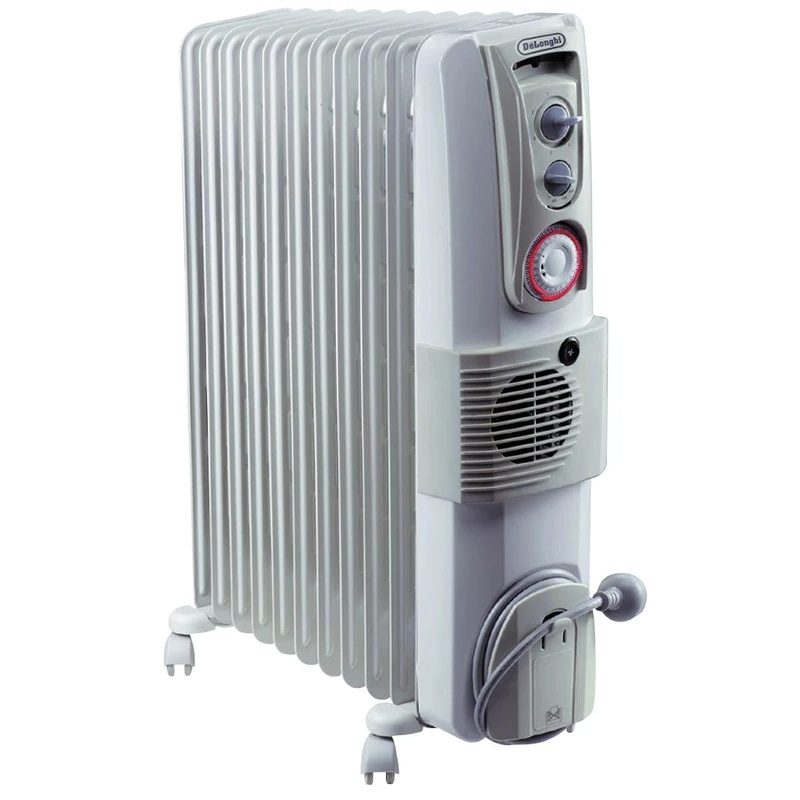 The De'Longhi 2400W oil column heater retails for $209 and is a popular home appliance brand. Key features include a 24-hour timer, thermal slots to increase heat distribution and an easy to move design with pre-folding castors. This oil column heater sits at the higher end as far as heaters go but also offers a strong fan for faster heating time. 
Kmart Oil Heaters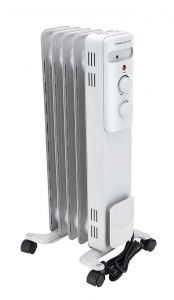 Kmart offers affordable appliances at entry level prices and the same can be said about oil column heaters. Retailing between $40 and $90, Kmart offers two oil-filled heaters in their range. The more premium 11 fin model offers three heat settings, 12 hour auto-off timer, an easy carry handle and castor wheels for portability.
Goldair 1500W 7 Fin Oil Column Heater with Timer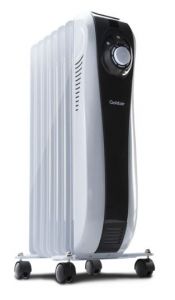 Goldair are known for their winter appliances and their oil column heater is another favourite. Retailing for $99, the 1500W 7 Fin model includes features like multiple heat settings, adjustable thermostat, overheat protection, safety tilt switch and a 24 hour on/off timer. With added safety features, this model is a great choice for homes with families who can now relax without the worry of overheating or burning. 
Dimplex 1500W Oil Column Heater with Turbo Fan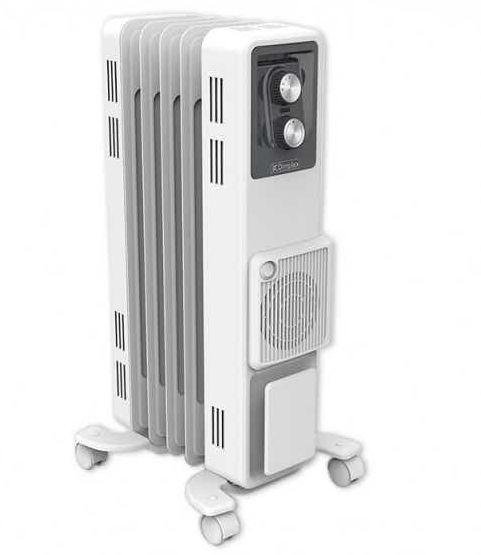 With a generous 7-year warranty, the Dimplex 1500W oil-filled heater retails for $200. With an added turbo fan for quick heating, you can also expect features like 2 heat settings, generous storage for the cable and a lightweight design that can be moved from room to room with ease.  
Oil column heater pros and cons
If you're still on the fence about buying an oil column heater, here are some benefits and disadvantages to consider.
Oil heater pros
Low upfront cost:

 Oil column heaters aren't expensive to buy, with options starting from just $15.

No gas or fumes:

 The process of converting energy into heat doesn't actually involve burning oil, making it a safe heating option.

Keeps you warm for longer:

 Oil is great at retaining heat longer than other types of fluids, which is why column heaters are better at ensuring you stay cosy and warm.

Less noise:

 If the sound of the washing machine and dryer already drives you crazy, don't worry, column heaters can perform without making a peep.

Portable: 

Oil column heaters come in various sizes and styles. Many are pre-assembled, or at least have a handle, cord storage and castor wheels to help you easily move them around the house.

Safer to touch:

 We're not suggesting you should run to an oil heater and give it a big hug, but the surfaces you might accidentally bump into are unlikely to get as hot compared to other types of electric heaters. Plus, there's less risk of anything catching on fire if it comes into contact with the unit since the heating element is sealed inside. All oil-filled column heaters also come with a safety tip-over switch and overheat protection.
Oil heater cons
Uneven heat distribution:

 Many column heaters don't have a fan to make sure heat is spread evenly throughout the room, although brands are now starting to add this feature in their latest models.

Bulky:

 While column heaters are technically portable, it's not uncommon for them to weigh around the 7kg mark or be spread out with more than five fins.

Slow to start: 

While oil heaters are great for long-term use, they need a fair amount of time to prepare. This is because the oil needs to be heated up before it's transferred into the columns, which themselves also take time to warm up.

High running costs:

 Oil-filled column heaters aren't the most affordable to run, so whether this factor is a pro or a con depends on how you plan on using your unit. If you're thinking of using a model with 11 fins in a small room for two or three hours a day, then you might see increased costs on your energy bill.
---
---
Should I consider buying an oil column heater?
If you're someone who really feels the chill of winter, then considering purchasing an oil column heater may be the right choice. Their size and capabilities make them a great choice to heat small rooms like bedrooms or studies and can take the chill off first thing in the morning. With a wide range available from a number of brands, finding a model that suits your lifestyle and your budget should be simple. 
Original Author: Tahnee-Jae Lopez-Vito