Blanco pulls the plug on the rest in sink satisfaction ratings
A beautiful sink can be the centrepiece of a kitchen or bathroom. Whether you're designing your home from scratch or renovating, it's worth investing the time and money in a sink area you can take pride in. After all, think about the time that you spend standing there, be it washing the dishes or brushing your teeth! Home renovation shows have helped put sinks back on the agenda, meaning you'll find lots of weird and wonderful designs in retail showrooms. So, where can you find a great deal at a reasonable price?
Do you go with a standard sink, or do you splurge and get 'his and hers' matching sinks to wow guests? Do you update your home with a nice shiny stainless-steel sink, or do you try something new or dare we say contemporary? A good starting point will be finding the right brand for your personal taste and budget, which is where Canstar Blue's latest review can help. We've surveyed more than 400 Aussie households to get their feedback on the sinks they have purchased in the last three years, with their experiences reflected by the star ratings table you see above.
While eight brands received the minimum sample size (30 responses) to be included in our review, only one outshone the rest – Blanco. The brand is back on top after first wowing Aussies with its range of sinks in 2018.
Best Sinks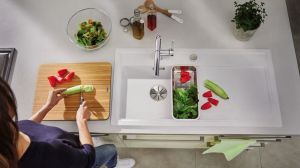 Here are the best brands of sinks in Australia, as rated by consumers in Canstar Blue's latest review:
Blanco
Caroma
Oliveri
Mondella
Franke
IKEA
Abey
Clark
Blanco re-claimed the top spot in our latest sinks ratings, achieving five-star reviews for ease of cleaning, design, quality & durability and overall satisfaction.
Runner-up Caroma followed behind with five stars for value for money, as well as ease of cleaning, alongside Franke which also received five stars for quality & durability. Meanwhile, Oliveri also got full marks for design and Abey for variety.
To help you decide which brand has the best new sink for your home, read on for details about the eight compared.
Sinks Compared
Blanco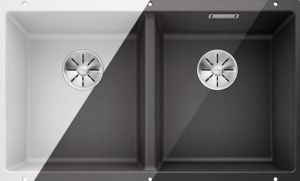 Founded in 1925, German brand Blanco has a long history in the manufacturing industry, now available in retail stores across the globe. Available for purchase in Australia from homeware stores and retailers, Blanco lists all retailers online via its website.
While predominantly offering kitchen sinks, Blanco's range can be categorised into Stainless-steel, Silgranit and Ceramic, giving customers plenty of options when it comes to the style, price and size. Available in inset, flush mount and undermount varieties, shoppers can find a sink to fit around their current kitchen design, with stainless steel, white and black finishes available.
Kitchen sinks can additionally include optional accessories, such as a glass cutting board, stainless-steel drainer and soap dispenser, as well as pop-up handles for easy use, with Blanco also offering a 30-year warranty on all models. Sink dimensions and specifications can additionally be found on the website.
Blanco earned five stars for quality & durability, design, ease of cleaning and overall satisfaction. It got four stars in the remaining categories.
Caroma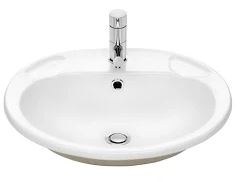 With over 78 years of experience, Caroma offers kitchen and bathroom fittings that are designed to function well and also look the part, no matter your style. The brand offers both kitchen sinks and basins for your bathroom, backed by a 20-year warranty.
The basins range is split between the LiveWell, Vogue, Classic and Artisan collections with various taphole options to choose from. All Caroma products can also be sorted by price range on the website, which makes finding something within your budget even easier. In the kitchen sinks department, Caroma offers top and undermount models, in different grades of stainless-steel and various bowl sizes to fit in your kitchen space.
Caroma earned five stars for value for money and ease of cleaning, and four stars for design, variety, quality & durability and overall satisfaction.
Oliveri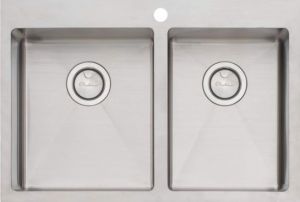 An Australian brand, Oliveri has been operating in the manufacturing industry for 70 years, with the name recognised globally and available for purchase at homeware retailers around the country. Offering sinks of all shapes and sizes, Oliveri may be worth checking out the next time you're in the market for a bathroom or kitchen sink upgrade.
Oliveri has plenty to offer, whether you're looking to stick to a traditional style sink, or want something to stand out. Traditional styles, which are available in one or two bowl varieties, include the Apollo, Sonetto, Monet, Diaz and Petite ranges, while the Martini, Endeavour and Ultraform ranges will catch your eye if you're looking for a classic style.
If you're searching for something specific, the Titan or Solitaire ranges may be better suited to your needs, with the Titan models boasting larger capacities, while the Solitaire models come in a round design, ideal for those who may not have a lot of space. Or if you're hoping to make a statement with your kitchen, the Spectra or Santorini ranges may be your best bet, each coming in a variety of colours and finishes to help create an eye-catching aesthetic.
Oliveri scored five stars for design, and four stars for ease of cleaning, quality & durability, value for money and overall satisfaction. It got three stars for variety.
Mondella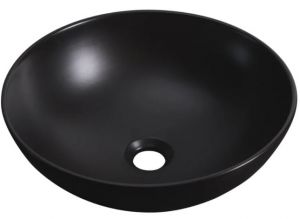 Mondella sinks are exclusively sold at Bunnings, with its product range grouped into seven coordinated design collections that are colour coded to help you choose a product to match. From contemporary to classic, its collections offer different on-trend styles and designs. Plus, behind every product is a 10-year warranty for peace of mind.
Kitchen sinks feature double and single bowl varieties, including a single round design for those limited on space. Choose from a range of finishes including stainless-steel and black, plus a tempered black glass top. There's also a square sink that comes in a single or double bowl variety.
In terms of bathroom options, there's plenty to choose from. If you're wanting to make a statement, you might like to consider its matte black or marble options, while for those wanting to keep it simple, standard white finishes are also available. There's also a number of different designs on offer from round bowls and drop-in basins to above counter square basins.
Mondella scored four stars for value for money and overall satisfaction, and three stars for ease of cleaning, design, variety and quality & durability.
Franke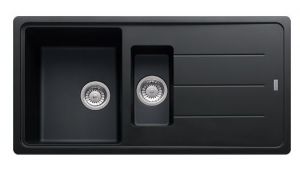 With over 100 years of experience, Franke deals exclusively in kitchen fixtures, tapware and appliances such as ovens. The brand states that every kitchen should be as unique as you are, which is why it offers a range of sinks in different materials to choose from, including stainless-steel, fraganite and tectonite, and with features such as heat and sound insulation and advanced waste systems.
Franke provides a product explorer on its website to help you find the perfect fit for your kitchen based on the type of installation you want (i.e. inset, undermount, slim-top, etc.), finishes and series such as Urban, Chef Center, Neptune and so on.
Franke achieved five stars for ease of cleaning and quality & durability, and four stars for design and overall satisfaction. It got three stars everywhere else.
IKEA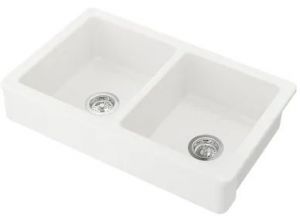 Living up to its reputation of having everything you need to fit out your house, Swedish retail giant IKEA offers a number of sink models for Aussie households to pick from, including both kitchen and bathroom ranges. While only sold through IKEA, sinks can be purchased online as well as in-store, with delivery and click and collect services available.
For the kitchen, IKEA offers both single and double bowl sinks, available in either an inset or onset model, suiting kitchens of all shapes and sizes. While the tapware may be sold separately, IKEA offers the kitchen sink in a variety of styles and finishes, including white, stainless-steel and black, helping to give households a kitchen to impress.
For those after a new bathroom sink, IKEA's range is split into traditional and counter-top basins for those looking for a different style for their bathroom. Shoppers can select from single or double basins, suitable for both those who like having their own space or don't mind sharing. Most models additionally include a strainer and water-trap, with IKEA also listing materials and assembly details on each product online. Dimensions and sizes are also listed on IKEA's website, with each sink available with a warranty of up to 25 years. And as a bonus, the sinks don't come in a flat-pack, although some assembly may be required.
IKEA was rated four stars for most categories, except overall satisfaction where it got three stars.
Abey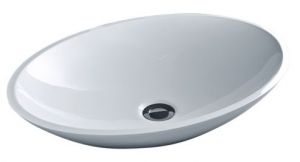 For a one-stop-shop, it's hard to beat Abey, with the brand offering an extensive range of basin mixers, taps and sinks for the kitchen, bathroom and laundry. This retailer stocks its own branded products as well as big-name European brands such as Armando Vicario, Gessi and Barazza. If you have a particular style or budget in mind, you can also browse sinks and accessories by collections and price points.
For the bathroom, there are wall and basin mixers available in pedestal, freestanding, inset, wall-hung and countertop styles, including exclusive pieces from brands like Mastella, Gareth Ashton and Gessi.
Abey scored a solid five stars for variety and four stars for ease of cleaning, design, quality & durability and value for money. It got three stars for overall satisfaction.
Clark

Operating under the Australian-owned GWA Group, Clark sinks have been in the market since the 1940s, with the company today offering a number of models at retail outlets around the country. Clark provides a 10-year warranty on most sinks, with dimensions and instructions available via its website.
For the kitchen, Clark offers overmount and undermount sinks, with one or two bowl capacities available to help you find one that suits your kitchen and household size. Predominantly available in stainless-steel finish, Clark's range includes both single left or right-side bowls, allowing you to find one that can slot into your current kitchen space.
For those looking to refit their bathroom, Clark has a number of basins available, although you might have to look elsewhere if you want any other colour but white. Rounded and square basins are readily available, with Clark additionally offering wall-mounted sinks for a different take on the bathroom design.
Rounding out the results, Clark was rated four stars for variety and quality & durability and three stars for overall satisfaction and everywhere else.
Other sink brands
Aside from the brands already mentioned, there are plenty of others you may like to consider that did not receive the minimum sample size to be included in our ratings, but are just as worthy of note:
Arc
Artinox
Artusi
Barazza
Emilia
Everhard
Posh
Robinhood
Shaws
Smeg
Teka
Turner Hastings
Zip

What to consider when buying a sink
When it comes to finding out what drives customer satisfaction when purchasing a sink, our research revealed the following factors as most important:
Ease of cleaning: 24%
Value for money: 23%
Design: 22%
Quality & durability: 18%
Variety: 13%
Our research found that ease of cleaning, value for money and design are the greatest drivers of satisfaction for consumers. That's something to keep in mind when you go sink shopping.
Maintenance & cleaning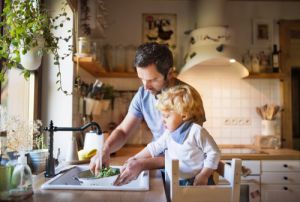 Keeping the sink clean is a touchy subject for many households, with 27% of survey respondents indicating that it annoys them when other people don't clean up. Generally, we're a nation of clean freaks, with 54% claiming that they regularly clean their sink and 19% also regularly use a drain cleaner.
Keeping the sink clean can be a struggle however, as 14% stated that they have clogged their sink, while 11% have had to call a plumber to help with clogged drains. Perhaps surprisingly, just 19% of respondents said they have a plunger on hand in case of clogging.
Sink type
There are plenty of sink options available, depending on the style you're looking to achieve. When asked what type of sink they most recently purchased, respondents said:
Double bowl (i.e. two basins): 27%
Top mount (i.e. drop-in sink, usually have rim/lip): 18%
Undermount (i.e. mounted underneath): 17%
Farmhouse (i.e. Apron Front – large forward-facing sections): 14%
Single Bowl (i.e. one basin): 12%
Trough (i.e. long and narrow): 6%
A double bowl sink seems to be the most common, which allows you to fill up one side with hot water and rinse in the other. However, the type you go with will ultimately depend on your needs and kitchen/bathroom space.
Which sink should I buy?
With survey respondents spending more than $700 on their new sink purchases, it pays to look into all your options and different designs before making your purchase decision, as a sink isn't something you want to be replacing regularly. With 52% of all survey respondents stating that they purchased their sink as part of a renovation, there'll be plenty of designs and styles to take into consideration, so take time to let it all sink in before you make a decision.
Ultimately, what sink you decide to install in your home will come down to your personal preference, with factors such as size, style and costs all impacting the final decision. As a result, it's always best to do your research before walking into the local hardware store, as you may be able to save some money from going down the drain, while finding a brand that adds an extra touch of class to your bathroom or kitchen.
About the author of this page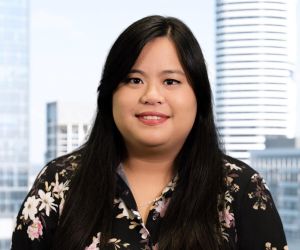 This report was written by Canstar Blue's home & lifestyle journalist, Tahnee-Jae Lopez-Vito. She's an expert on household appliances, grooming products and all things grocery and shopping. In addition to translating our expert research into consumer-friendly ratings reports, Tahnee spends her time helping consumers make better-informed purchase decisions on all manner of consumer goods and services, while highlighting the best deals and anything you need to be aware of.
*Picture credits: Photographee.eu/Shutterstock.com, Halfpoint/Shutterstock.com.