Fact Checked
How we rate sinks
A beautiful sink can be the centrepiece of a kitchen or bathroom. Whether you're designing your home from scratch or renovating, it's worth investing the time and money in a sink area you can take pride in. After all, think about the time that you spend standing there, be it washing the dishes or brushing your teeth! Home renovation shows have helped put sinks back on the agenda, meaning you'll find lots of weird and wonderful designs in retail showrooms. So, where can you find a great deal at a reasonable price? Do you go with a standard sink, or do you splurge and get 'his and hers' matching sinks to wow guests? Do you update your home with a nice shiny stainless-steel sink, or do you try something new or dare we say contemporary? We compare the top sinks brands on the market so you can find the right brand for your personal taste and budget.
---
Find more detailed information on our ratings methodology.
---
Top Sink Brand – Mondella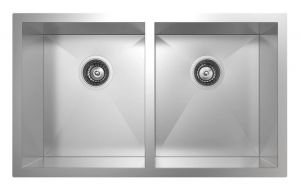 Mondella sinks are exclusively sold at Bunnings, with its product range grouped into seven coordinated design collections that are colour coded to help you choose a product to match. From contemporary to classic, its collections offer different on-trend styles and designs. Plus, behind every product is a 10-year warranty for peace of mind.
Kitchen sinks feature double and single bowl varieties, including a single round design for those limited on space. Choose from a range of finishes including stainless-steel and black, plus a tempered black glass top. There's also a square sink that comes in a single or double bowl variety.
In terms of bathroom options, there's plenty to choose from. If you're wanting to make a statement, you might like to consider its matte black or marble options, while for those wanting to keep it simple, standard white finishes are also available. There are also a number of different designs on offer from round bowls and drop-in basins to above-counter square basins.
Mondella scored five-star reviews in every category, including durability, design, value for money, variety and range, and overall satisfaction.
Other sink brands
---
Not all sink brands in the market qualify for our ratings (based on minimum survey sample size), but that doesn't mean they're not worth considering. Here are several more brands to check out before making a purchase decision.
What to consider when buying a sink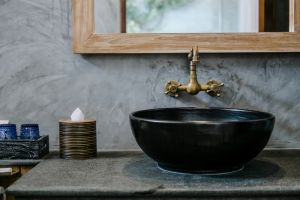 When it comes to finding out what drives customer satisfaction when purchasing a sink, our research revealed the following factors as most important:
Durability: 33%
Design: 27%
Value for money: 23%
Variety & range: 17%
Our research found that durability, as well as design, are the greatest drivers of satisfaction for consumers. That's something to keep in mind when you go sink shopping. Our survey also found that 39% of Aussies compare and research sinks before buying one, and that 73% prefer to buy one in-store, suggesting an expert opinion is a valuable tool when investing in a sink.
Sink material
The material your sink is made with can lend a whole new aesthetic to your space. Traditionally, most sinks have been ceramic, but as trends come and go, there is a whole lot more to choose from on the market. Here's how some Aussies are adding to their bathroom, kitchen, or laundry design:
Stainless steel: 37%
Ceramic: 25%
Porcelain: 14%
Natural Stone: 6%
Composite: 5%
Concrete: 3%
Cast iron, copper, and glass: 2%
Sink type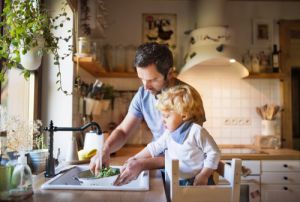 There are plenty of sink options available, depending on the style you're looking to achieve. When asked what type of sink they most recently purchased, respondents said:
Double bowl (i.e. two basins): 27%
Top mount (i.e. drop-in sink, usually with rim/lip): 17%
Undermount (i.e. mounted underneath): 15%
Single bowl (i.e. one basin): 15%
Farmhouse (i.e. large forward-facing section): 12%
Trough (i.e. long & narrow): 11%
A double bowl sink seems to be the most common option, which allows you to fill up one side with hot water and rinse in the other. However, the type you go with will ultimately depend on your needs and kitchen/bathroom space.
When it comes to appearances, about one in five consumers (23%) said the design was their biggest consideration for purchase. There were only a handful of regrets, with 14% of people wishing they had bought a different style sink.
Which sink should you buy?
Our latest ratings show Mondella is the top pick for many Aussies, satisfying consumers in all aspects – including everything from durability to design, value for money, and variety and range. Caroma also proved to be popular for households that required something durable with a nice design, while IKEA was a strong contender for people looking for a reliably consistent product.
With survey respondents spending more than $439 on their new sink purchases, it pays to look into all your options and different designs before making your purchase decision, as a sink isn't something you want to be replacing regularly so take time to let it all sink in before you make a decision.
Ultimately, what sink you decide to install in your home will come down to your personal preference, with factors such as size, style and costs all impacting the final decision. As a result, it's always best to do your research before walking into the local hardware store, as you may be able to save some money from going down the drain, while finding a brand that adds an extra touch of class to your bathroom or kitchen.
Meet our consumer experts
---
Megan Birot: Home & Lifestyle Editor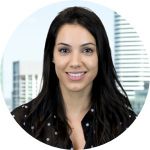 Megan is Canstar Blue's Home & Lifestyle Editor, leading the team that focuses on consumer products and services, ranging from supermarkets and groceries to home and personal appliances and retail stores. She interprets Canstar Blue's bespoke research on the thousands of brands that we compare, rate and review, to help shoppers make better purchasing decisions.
Samantha Howse: Consumer Research Specialist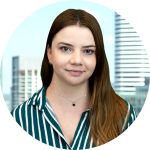 Samantha Howse is Canstar Blue's Consumer Research Specialist, coordinating the consumer research program behind our customer satisfaction awards across Canstar and Canstar Blue in Australia and New Zealand. Sam has earned a Bachelor of Business (Marketing) from Griffith University and, with seven years in market research and 2 years in marketing, she is experienced in survey design, implementation and analysis, coupled with an understanding of marketing principles and best practice.
*Picture credits: Photographee.eu/Shutterstock.com, Halfpoint/Shutterstock.com.