Fact Checked
Caroma plugged as 'tap' brand for tapware and bathroom fixtures
When it comes to turning your house into a home, it's often the little things that can add character and make the space your own. Picture frames, cushions, and even taps can make all the difference when you walk into a room, particularly if you're looking to make a statement with a different style. Tapware and bathroom plumbing fixtures like showerheads and bath spouts, may not seem like the part of your house that will wow guests, but make a wrong decision and you'll be left with that sinking feeling when you see them heading for the bathroom.
To help you find the best tapware and plumbing fixtures for your bathroom, we've surveyed almost 900 Australian consumers for their feedback on the new plumbing fixtures they bought and installed in their homes in the last three years. Brands were rated by respondents on variety, quality and durability, water pressure, design, features, ease of cleaning, value for money, and overall satisfaction. Those that received the minimum survey sample size (30 responses) are compared.
Our latest ratings show Caroma 'tapped' into what Aussies wanted best, scoring five-star reviews in all research categories – including overall satisfaction!
Best Tapware & Plumbing Fixtures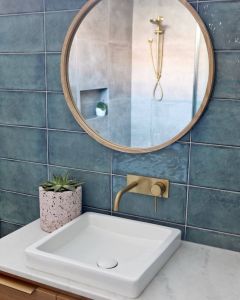 Here are the best brands for tapware and plumbing fixtures in Australia, as rated by consumers in Canstar Blue's latest review:
Caroma
Dorf
Mondella
IKEA
Methven
Blanco
Estilo
Brita
Caroma flushed its rivals after earning five-star reviews in all areas, including quality and durability, water pressure, design, ease of cleaning, features, variety, value for money, and overall satisfaction. Dorf was another standout performer, achieving full marks for features. Blanco saw the same result for variety.
Read on for an overview of the brands mentioned, including models and prices.
Top Tapware Brands
Caroma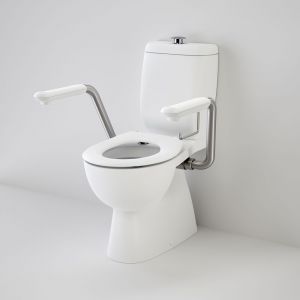 Australian brand Caroma has been operating for more than 75 years and is readily available at showrooms and homeware retailers around the country. While the company mainly caters to the bathroom, Caroma does also offer taps suitable for the kitchen and laundry. Different products available include toilet suites, baths, basins, tapware and mixers as well as showers, among other things.
Caroma's tapware range starts from $27.40 for sink mixer handles and goes up to $1,949 for a freestanding bath filler. A number of these items are said to be leak-proof and come with a 20-year warranty. Some of Caroma's basins similarly have a long warranty period and are additionally claimed to be stain-resistant. Expect to fork out about $110-$272 for shower fixtures and $80-$800 for bath and basin fixtures.
Caroma alternatively offers toilet suites designed to be accessible for people with less mobility. Items like the Caroma Caravelle Support suite contain an 'Easy Height' pan that requires less bending, and integrated armrests to help when moving to and from the toilet.
Caroma earned five-star reviews for variety, quality and durability, water pressure, features, ease of cleaning, design, value for money, and overall satisfaction.
Dorf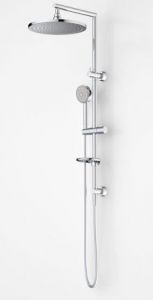 Founded in 1948, Australian brand Dorf offers plenty for the house, including bathroom accessories and tapware for the bathroom, laundry and kitchen. Items mainly include taps, mixer taps and shower outlets. Available for purchase from all major homeware and hardware retailers, you can also look up your local store via Dorf's website, as well as take advantage of the company's style guide and articles if you're stuck for inspiration.
For the bathroom, Dorf offers a wide selection of mixer taps to complement different basin styles and sizes. Consumers can choose from the traditional chrome finish, or mix things up a bit with rose gold or black finishes. Dorf additionally offers a variety of five-star WELS models, with a 20-year warranty also available with most tapware models.
Dorf received a five-star review for features and four stars everywhere else, namely for quality and durability, ease of cleaning, design, water pressure, variety, value for money, and overall satisfaction.
Mondella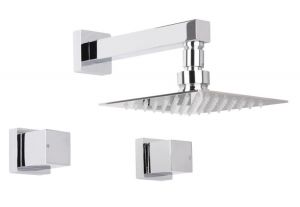 Mondella has tapware for all areas of the house, including the kitchen, bathroom and laundry. Different types of products available include basin tapware, shower tapware, bath tapware, toilets, showers and baths, vanities and mirrors. There are also bathroom accessories, towel rails and holders, and tapware for the kitchen and laundry. Mondella offers many of the products in several colours and finishes. Some include stainless steel, chrome, matte black, as well as brass and gold in select products. Mondella's tap range also includes a variety of water-saving models, in addition to taller models for those looking to have a bit more space around the basin.
Mondella is available at Bunnings nationwide. Prices and specifications are listed on its website, with style articles and tips also available. You can typically expect to pay $100-$200 for shower fixtures and between $1,000 and $2,000 for bathroom fixtures (although there are products available for under $300).
Mondella maintained four stars across the board, including for variety, design, quality and durability, water pressure, features, ease of cleaning, value for money, and overall satisfaction.
IKEA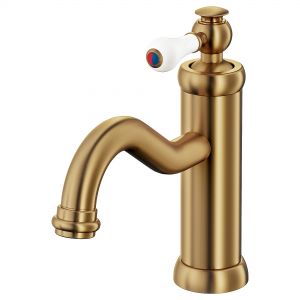 Swedish giant IKEA features almost everything you need to fit out your house, with tapware available for both bathrooms and kitchens. Its range can be purchased in-store and online, with delivery and click-to-collect services also on offer. All dimensions and sizes are listed on the website, along with materials and assembly details.
For the bathroom, IKEA has a variety of sinks, taps, shower sets and rails, showerheads and shower mixers. Prices usually range from $3 to $159 for shower-related items, while bathroom taps can cost between $35 and $239. Wash basins can alternatively set you back anywhere from $22 to $399.
IKEA received four-star reviews for value for money and overall satisfaction, plus three stars in the remaining categories such as quality and durability, water pressure, and ease of cleaning.
Methven

New Zealand brand Methven produces different types of tapware and shower hardware, aiming to do one thing – 'create a treat for the senses'. To get clean, the brand offers a mix of rain showers, twin shower systems, overhead showers, wall showers, hand showers, shower handsets, shower mixers, shower diverters, and shower taps. These are said to feature technologies that ensure high-pressure water flow. Each model is usually available in multiple styles.
For tapware, Methven offers basin mixers, spouts, basin sets, bath sets, and bath mixers. If you're looking for greater convenience, the brand states its bath mixers are designed to allow for one-handed temperature and flow control.
Methven scored four-star reviews for quality and durability, water pressure, design, ease of cleaning, features, and overall satisfaction. It got three stars for value for money and variety.
Blanco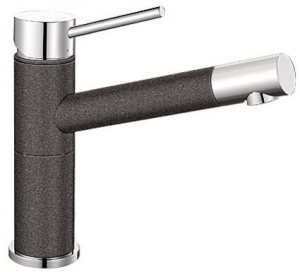 German brand Blanco has plenty of tapware models to complement its sink range, including several styles, finishes and types to suit your personal preferences. Available at major hardware and homeware retailers, Blanco is worthwhile checking out if you're big on style.
The sink manufacturer offers a variety of mixer taps in different colours, namely chrome and stainless-steel materials. These include Silgranit Anthracite, Silgranit Rock Grey, Silgranit Black, Silgranit White. Most of the brand's tapware contains a six-star water efficiency rating and comes with a 10-year warranty. Blanco alternatively offers a large line-up of kitchen sinks and appliances.
Blanco earned a five-star review for variety and achieved four stars in the majority of the remaining areas, including design, features, water pressure, ease of cleaning, value for money, and overall satisfaction. It got three stars for quality and durability.
Estilo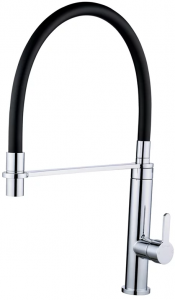 Estilo is Bunnings' brand of bathroom, kitchen, and laundry essentials, with most items readily available at your local Bunnings warehouse. The brand sells a variety of tapware and mixers, including basin and shower mixers, ranging between $24 and $99. These usually come in a chrome or stainless-steel finish. Baths usually cost around $150-$170, or $740 – just over $780 for freestanding special order models.
You can find details on model sizes and connection types on the Bunnings website to help ensure you pick up the correct taps for your house, with Bunnings offering to help install most models for you.
Estilo received four-star reviews for water pressure, ease of cleaning, design, value for money, and overall satisfaction. It got three stars for quality and durability, variety, and features.
Brita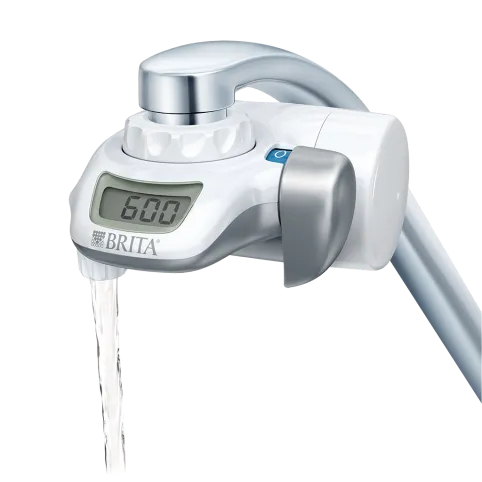 Brita specialises in water filtration and water filter systems, offering everything from filter jugs and bottles to filtration kits for taps. Filter taps usually cost between $279 and $329. One of the products available is Brita's On Tap Water Filter, which is a faucet mount filter that lets you switch between filtered and unfiltered water. This uses a HF filter cartridge, which holds up to 600L of filtered water before it needs replacing, with the model also containing an LCD display that shows you a countdown of how much filtered water you have left.
There's also the MyPure A1C under-the-sink filter kit, which is a more affordable alternative. You can connect this to your existing tap, to filter out chlorine and other chemicals sometimes found in tap water, as well as sediments such as sand and rust. The filter for this particular model will need to be replaced every six months.
Brita rounded up the results on four stars for value for money and three stars everywhere else, including overall satisfaction.
Other tapware brands
Apart from the brands that have received the minimum sample size to be included in our ratings, there are plenty of others out there that are just as prominent in the market that you might like to consider. Some include:
Armando Vicario
Billi
Clark
Eden
Flexispray
Franke
Gareth Ashton
Gessi
Grohe
InSinkErator
Inalto
Irwell
Oliveri
Ram Tapware
Smeg
Sussex Taps
Wolfen
Zip
Here are two more brands that have previously featured in our ratings that you might want to check out.
Abey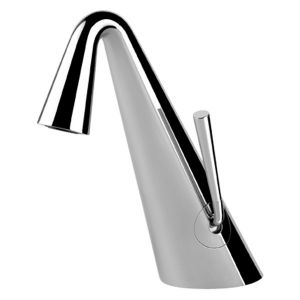 Abey offers Aussie households everything they need for the kitchen, bathroom and laundry, including tapware, toilets and appliances. While it sells products from different brands, such as Gessi and Gareth Ashton, Abey also has its own line-up of wall and basin mixers. These usually retail between $155 and $328, typically boasting a chrome finish.
American Standard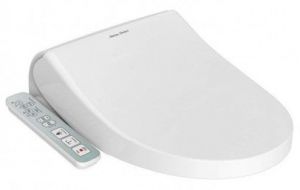 Having operated for more than 140 years, American Standard knows a thing or two about what makes the bathroom and toilets shine. You can also find plenty of items you need for the kitchen.
American Standard supplies a variety of toilets, such as close-coupled, wall-hung and back-to-wall models. The company also stocks a SpaLet E-Bidet seat, which gives your loo washing and drying functionality. You can also customise the spray strength and nozzle position, seat, plus water and dryer temperature, with the touch of a button via the control panel. Otherwise, there are a bunch of showers to choose from, including wall-mounted and hand showers, showerheads, shower mixers, and various shower systems. Wall-hung, full pedestal, and other styles of basins are also available.
What to consider when buying tapware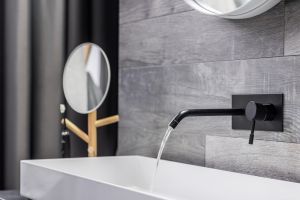 When it comes to finding out what drives customer satisfaction when purchasing tapware or plumbing fixtures, our research revealed the following factors as most important:
Quality & durability: 28%
Value for money: 18%
Water pressure: 15%
Ease of cleaning: 14%
Design: 11%
Features: 9%
Variety: 6%
When it came to buying a showerhead, features made a difference. One in three Aussie shoppers opted for a model with a water-saving function (32%) or different types of water pressure (30%). For others, it was all about finding something with a water filter function (11%) or LED lighting (6%).
Did you know Australians spend an average of $450 (up from $347 last year) on new tapware and plumbing fixtures for their bathroom? One in five (21%) also said their new plumbing fixtures had cost more to install than they expected.
Which tapware brand should I buy for my house?
Caroma proved to be the brand worth purchasing, scrubbing up full marks across the board. Blanco also seems to be a great pick if you want a wide variety of options to choose from, as is Dorf when it comes to features and functionality.
But ultimately, it will come down to your personal preference, as style, colour and price will all influence what you decide to install. A bit of research will also go a long way to ensure that your money doesn't go down the drain and that your perfect bathroom isn't just a pipe dream.
Tapware might not be at the top of the to-do list when it comes to home renovations, but can often be one of the biggest factors when it comes to giving the bathroom a facelift, particularly if you decide to switch up the colour scheme. But with plenty of styles, designs and finishes to choose from, selecting a set of taps and other types of plumbing fixtures that suit your household – and budget – can often be a tough decision. With that in mind, we hope our tap and plumbing fixtures ratings prove helpful.
About the author of this page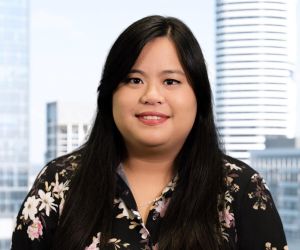 This report was written by Canstar Blue's home & lifestyle journalist, Tahnee-Jae Lopez-Vito. She's an expert on household appliances, grooming products and all things grocery and shopping. In addition to translating our expert research into consumer-friendly ratings reports, Tahnee spends her time helping consumers make better-informed purchase decisions on all manner of consumer goods and services, while highlighting the best deals and anything you need to be aware of.
Picture credits: Dariusz Jarzabek/Shutterstock.com, P A/Shutterstock.com.