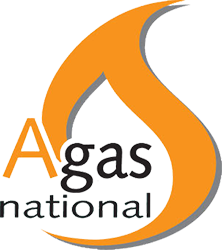 Agas National Review & Guide
Agas National is a family-owned LPG and gas supplier servicing customers in south east Queensland and northern New South Wales. The local gas provider specialises in residential gas installation and LPG bottles, as well as gas for commercial use, and even parties. Agas National prides itself on great customer service and claims it is the only LPG provider to offer free same-day delivery in the areas it serves.
In fact, Agas National was rated the best LPG supplier in Canstar Blue's 2019 consumer review, taking home five stars for customer service, bill & cost clarity, value for money and overall customer satisfaction.
Whether you're looking for gas that can be used for hot water, cooking, heating or the barbecue, Agas National claims to give customers quality LPG solutions that can be ordered as needed, giving your household a constant supply of gas. Let's crank up the heat and find out all the details about what the company offers.
Agas National Products
Agas National is a one-stop shop for all of your household gas needs. It supplies customers with 45 kilogram LPG cylinders designed for residential or commercial use, while also specialising in LPG conversions if you're looking to convert from natural gas.
Customers have the choice of 45kg LPG cylinders for larger home appliances or 9kg LPG bottles ideal for barbecues. Agas National also offers gas repairs, as well as industrial gas, such as:
Acetylene
Argon
Carbon dioxide
Helium
Nitrogen
Oxygen
Agas National Prices
As mentioned on the Agas National website, gas prices will not be found online because pricing is determined by various external factors, like global market pricing, and any changes in demand and currency exchange rates. Agas National does, however, mention that its LPG prices are very competitive, especially considering that free same-day delivery is included.
Does Agas National Install Gas?
Yes, Agas National offers gas installation as part of its services, including new homes or households looking to convert to LPG. Agas National can install gas for hot water systems, cooking appliances, heating, and more by using qualified gas fitters, and upon completion, work is given a compliance certification.
Other Agas National Services
Aside from being a local and reputable gas supplier, Agas National can also supply helium gas for parties. So, if you're planning to host a large event or function you won't need to shop around for anything because Agas National has you covered for helium gas as well as helium party kits and balloons. Agas National also offers LPG cylinders for forklifts.
Is Agas National right for me?
Although Agas National does offer a wide variety of LPG services, the gas supplier is limited to south east Queensland and parts of northern New South Wales only. This means that customers outside these areas won't be able to choose Agas National for their gas supply, repairs or any installation needs.
If you live in Brisbane, Gold Coast, Sunshine Coast, Moreton Shire, Darling Downs or the Northern Rivers, you're in luck, as Agas National offers same day delivery – perfect when you need gas quick! Just be sure to call up Agas National between the hours of 6am and 8am or you will miss out.
With customer service and same-day delivery being the major drawcards, Agas National may be the right fit if you're looking for a gas supplier that goes a little beyond what's expected. Again, if you're outside of the serviced locations, or your home requires natural gas rather than LPG, then you can start searching for natural gas suppliers in your area via the link below.
---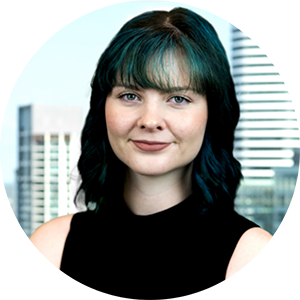 Kelseigh Wrigley: Energy Specialist
As Canstar Blue's Energy Specialist, Kelseigh Wrigley covers the retail energy market, with a focus on electricity, gas and solar. She joined the team after completing a Bachelor of Journalism at the Queensland University of Technology, and has previously written for a variety of online publications, including Hunter and Bligh. You can follow Kelseigh on LinkedIn.
---