When it comes to gas, you have two options: natural gas and liquefied petroleum gas, more commonly known as 'LPG'. You can read all about natural gas and leading suppliers on our website, however in this article we put the spotlight on LPG and explain everything you may need to know about this three-letter acronym, including prices, availability and retailers.
LPG is delivered to thousands of Australian homes and businesses right across our great brown land, providing a convenient and affordable fuel for cooking, heating and hot water. So how much does LPG actually cost and where can you get your hands on some? Keep reading for answers to these questions and more.
What is LPG?

Liquefied Petroleum Gas is a combination of flammable hydrocarbon gases – primarily butane and propane. This gas becomes liquefied when it is pressurised, allowing it to be conveniently transported in tanks or large cylinders, like the one pictured.
LPG is commonly used by households and businesses for heating, cooking and hot water. It is also used as a fuel for barbecues and even vehicles. Customers with LPG will need to regularly organise a natural gas refill (or cylinder replacement) when their LPG levels run low. Most households will have two tanks so that you can replace the empty tank without losing your gas supply altogether.
Australian LPG Providers
Australia is home to dozens of residential LPG suppliers, though some retailers only distribute to select areas. Some of the most notable LPG companies include:
Origin Energy
Kleenheat (WA & NT only)
Elgas
Plusgas
Hotgas (Sunshine Coast only)
Sprint gas
Supagas
Agas national
Gas Ina Flash (Nth QLD only)
Hills Gas Supply (WA only)
ATCO Gas (South-west WA only)
Adelaide Hills (Adelaide area only)
Thomas Gas (Adelaide area only)
You may have more LPG options depending on your specific location, so be sure to look around before committing to one provider.
Where is LPG available?
LPG is available in most areas across Australia. While many LPG providers only operate locally, a couple of the larger companies – namely Origin and Elgas – deliver LPG to most parts of the country. But keep in mind that the further your supplier needs to travel, the more you will pay for LPG delivery.
LPG v Natural Gas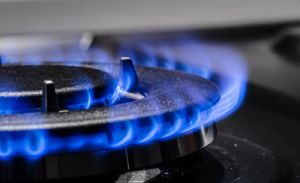 LPG and natural gas are used for similar purposes, but there are some key differences. As mentioned, LPG is delivered in canisters or tanks and customers must order a refill or replacement tank every now and again. Natural gas or 'mains gas' however, is delivered straight to your home or business via a large distribution network of pipelines.
Natural gas services operate similarly to electricity, whereby customers have on-demand access to gas and they simply pay for whatever they used at the end of the billing period. Not all households have a mains gas connection however. If you're one of these people, then you may be able to organise a mains gas connection, though keep in mind this can be quite expensive, so it could be more affordable just to use LPG instead.
Another point is that natural gas is comprised mostly of methane, while LPG is predominately butane and propane, which burns hotter and cleaner than natural gas. This means that LPG is the gas of choice for many restaurants, cafes and other businesses.
What's Cheaper – LPG or Natural Gas?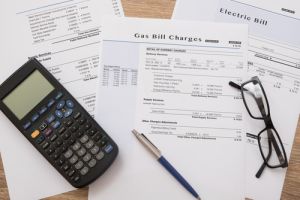 Natural gas is generally cheaper per megajoule (MJ) than LPG, however, natural gas customers must pay an additional 'supply charge' – a fee of about 60 to 90 cents for each day you're connected to the mains gas network. This supply charge applies regardless of whether you actually use any gas or not.
LPG customers do also have to pay 'Gas Service Charge', which is practically a rental charge for the gas cylinder of about $35 to $45 per year, however this works out much less than you would pay in natural gas supply charges over 12 months.
For this reason, natural gas is recommended for customers with high gas usage, such that their usage rate savings negate the additional supply charges. Households with moderate or low gas usage would possibly be better off with LPG, even if a mains gas connection is available.
This all, of course, depends on a variety of variables, including the price of LPG at the time and what natural gas products are available in your area. Elgas says that as a general rule, a small household will break even if it uses gas for hot water and cooking. Anymore, and natural gas is likely cheaper. Any less, and LPG will probably be the cheapest option. But treat this as a general rule only.
Whether gas or electricity is cheaper is another conversation altogether.
Can I Switch from Natural Gas to LPG?
You're free to switch to LPG from natural gas (or vice versa) at any time, provided that you have access to the mains gas network. With that said, it's important to be mindful of a few things:
Firstly, make sure that you're not bound to a contract with your current gas supplier, otherwise you might be required to pay an exit fee or 'break fee'.
Also, be aware that some appliances only accept one type of gas and it can be dangerous to connect another type. If you're switching gas types, you should consult the manufacturer or another expert to have the appliance 'converted' so that it may accept the different gas type.
How much does LPG cost?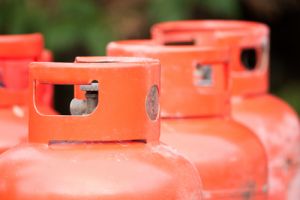 The price you pay for LPG will fluctuate from time to time depending on the global market supply and exchange rate. The international gas price benchmark changes each month, requiring LPG distributors to revaluate their gas prices on a monthly basis. The price you pay will also depend on your location and the distance the supplier must travel to deliver LPG to your home.
LPG Refills
Most LPG providers will send someone out to swap your empty (or near empty) gas cylinder with a full one whenever you let them know you're running low. However, some of the larger providers, such as Elgas, may send out an LPG truck to top up your gas supply periodically, thus eliminating the need for you to repeatedly contact your gas company.
Is LPG Safe?
LPG is safe, provided it is used appropriately as per the instructions. You should not tamper with the safety valve or other cylinder fittings and you should leave any modifications or maintenance work to qualified gasfitters. Also, check for a gas appliance certification label on any gas appliances to ensure it is approved for LPG use. If you attempt to use a gas appliance, and it fails to light, give it a few minutes to air out the gas before attempting it again. If you notice a leak, then turn off the cylinder at the valve and contact your supplier.
Origin Energy LPG
Origin Energy is one of Australia's largest suppliers of residential and commercial LPG. Origin has three plans available to new LPG customers at the time of writing: 'Discount', 'Gift Card' and 'Price Promise'.
Discount: Origin's 'Discount' plan comes with a discount off standard LPG prices for a 12-month benefit period. This is a no-lock in contract, meaning that you're free to leave at any time.
Gift Card: Origin rewards new customers who sign up to this deal with a $50 Visa gift card. Once again this is a no lock-in contract.
Price Promise: Customers on this plan are promised the lowest price for LPG. If you find a cheaper price per bottle or litre for LPG, Origin says it will beat it by 5% for 12 months. This is for a benefit period of 12 months on a no lock-in contract.
On top of its special deals, Origin promises competitive rates, reliable delivery and dedicated phone support. If you're conscious about your impact on the environment, then you may also be interested in Origin's 'Green LPG', whereby customers can pay an extra $3 per tank to have Origin offset their LPG emissions. Please note that the plan details mentioned above were correct at the time of writing and may have changed since.
Elgas LPG
Elgas is another major player in the residential LPG market. It has competitive rates , no contacts and no residential establishment fees. Elgas also boasts a range of products and services, including:
Welcome package for new customers with $80 LPG gas credits
24/7 call centre
LPG bundling with gas appliances
Interest free appliance Easy Payment Plan (EPP) on most major LPG appliances
Elgas says it has a strong ethos towards safety and has a global reputation for reliability. The retailer has gas depots throughout the country, so it is available to most Australians.
Which LPG Provider Should I Choose?
Now that you have your head around LPG, the next question is which LPG provider you should choose. Unfortunately the answer isn't straightforward and it largely depends on your personal preferences and needs. With that said, some of the key things to look out for include:
Price: Naturally you want to minimise what you pay for LPG. When comparing providers, it's in your interests to ask for a quote to see which provider can give you the best price. Remember that LPG prices may change every month, so be sure to regularly compare to make sure you're still getting a good price.
Service: It's reassuring to know that your provider has your back when things go wrong. Some suppliers, particularly the large ones, have 24/7 phone support to assist with your gas enquiries. Also, you may want to look for gas retailers with mobile apps that make it easy to manage your gas supply.
Contract terms: If a deal looks too good to be true, then be sure to read all the fine-print. In particular, keep an eye out for terms that lock you in with a provider for one or more years, otherwise it could cost you if you decide to leave.
Industry knowledge: You need an LPG supplier that can help deliver the best service for your home. When receiving a quote, don't hesitate to ask questions, both for your own knowledge and to ensure they understand LPG and your property's needs.
At Canstar Blue, we're all about comparing brands to find the best deal. With your newly found LPG knowledge, it's time to get out there and shop around.