Arc Energy is an Australian-owned and operated embedded network provider, retailing electricity to homes and businesses across New South Wales. With a major focus on renewable power, Arc Energy states it is a 'major player' in the market, offering a range of technologies from solar systems to EV charging stations. In addition to being an energy provider, it offers hot water systems and internet services for strata-titled dwellings.
Arc Energy claims it is dedicated to reshaping Australia's energy landscape by bringing customers into the innovative world of embedded networks and providing a range of solutions that "deliver sustainable, affordable and future-proof outcomes". The provider is currently only available for eligible customers on the Ausgrid and Endeavour Energy distribution networks.
Arc Energy Plans
Arc Energy has one market offer available across each distribution network it operates in. This is called 'Residential POT Saver' and comes with a modest pay on time discount off electricity usage charges.
Arc Energy Prices
The following prices from Arc Energy are for residential customers on a single rate tariff living on the Ausgrid network.
Usage rate: 28.80c/kWh
Supply charge: 92.51c/day
Rates accurate as of March 2021. Please be aware that different rates may apply for customers in other areas of NSW.
According to its website, there are no exit fees, however some connection and disconnection costs apply, as well as credit card payment surcharges. Always check the price fact sheets of an energy plan before signing up.
Can customers living in embedded networks choose their energy provider?
It will depend on the residence, but generally customers living in embedded electricity networks won't have an option to change providers. There may be some exceptions, so it's best to get in contact with your building's management or body corporate to discuss your options. According to Arc Energy's website, customers can advise their preferred supplier that their electricity meter is part of an embedded network, from which arrangements will be made to see if Arc Energy can access the network.
Should I switch to Arc Energy?
Embedded network customers who are allowed to choose their power provider may find Arc Energy matches their needs, given its experience in the market. Arc Energy not only sets up electricity for developers, it also provides an online portal for residents to get connected, pay an account, and more. With pay on time discounts on offer, Arc Energy could be an option for those looking to stay on top of utility costs while bundling services like internet and hot water together.

---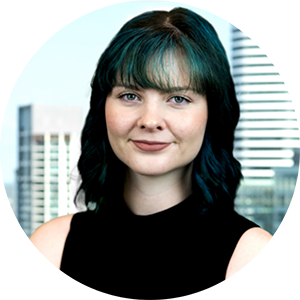 Kelseigh Wrigley: Energy Specialist
As Canstar Blue's Energy Specialist, Kelseigh Wrigley covers the retail energy market, with a focus on electricity, gas and solar. She joined the team after completing a Bachelor of Journalism at the Queensland University of Technology, and has previously written for a variety of online publications, including Hunter and Bligh. You can follow Kelseigh on LinkedIn.
---