Ausgrid Network Services & Guide
Ausgrid is an electricity distributor that operates across the central-east coast of New South Wales. It is mainly responsible for maintaining the network of poles, wires and stations that make it possible for electricity to reach your home. Some people occasionally get confused about the difference between distributors such as Ausgrid and retailers like AGL, EnergyAustralia or Origin Energy. That's why in this article, we are going to explain what Ausgrid does and when you may need to contact the company.
Where does Ausgrid operate?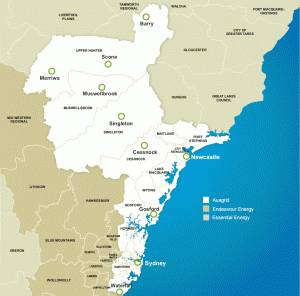 The Ausgrid network covers the central-east coast of New South Wales, spanning from Sydney to as far north as Nelson Bay and as far west as the Great Dividing Range. This includes a number of major urban areas such as Cronulla, Newcastle and the Hunter region.
Ausgrid is the only electricity distributor in this area and has sole responsibility for the maintenance of this network zone. Customers in the Parramatta, Penrith, Lithgow, Richmond, Wollongong, Moss Vale or Nowra regions are connected on the Endeavour Energy network, while customers west of Bathurst and Goulburn, south of Batemans Bay and north of Dungog are connected to the Essential Energy network.
What does Ausgrid do?
Ausgrid's core responsibility is to maintain the low-voltage electricity network, including the powerlines, poles and substations. Ausgrid does not produce electricity, nor is it responsible for customers' power bills – this is the role of your electricity retailer. Ausgrid also does not provide connection services, so customers will need to contract an Authorised Service Provider (ASP) if they're looking to connect a new property to the electricity network. In addition, Ausgrid can no longer supply metering services such as meter installations, readings or repairs (other than for 'historic' meters) – this is now arranged through your electricity retailer.
The only reason you should ordinarily ever need to contact Ausgrid is if you experience a power outage. Additionally, you should contact Ausgrid to report safety hazards such as fallen power lines, damaged power poles and malfunctioning street lights.
Contact Ausgrid if:
You experience a power outage
Report a safety concern
Do not contract Ausgrid to:
Organise a new property connection
Pay or enquire about your electricity bill
Organise a meter read or upgrade
Ausgrid Power Outages
Ausgrid has a live feed of power outages available on its website, along with a map that indicates where these outages are. If you lose power, the first thing you should do is use your mobile to look at the Ausgrid website and check whether they are already aware of the issue. If not, you can select your property on the map to report an outage. Alternatively, you can call Ausgrid at any time on 13 13 88.
Contact Ausgrid
If you would like to speak to someone at Ausgrid directly, the number you should call depends on what you're after.
General enquiries: 13 13 65 (Mon-Fri | 9am-4:30pm)
Emergencies and power outages: 13 13 88 (24/7)
Dial before you dig: Call 1100
While you should only need to contact Ausgrid on rare occasions, it is worth keeping these numbers handy just in case you spot a fallen power line or anything goes wrong with your power supply.
About the author of this page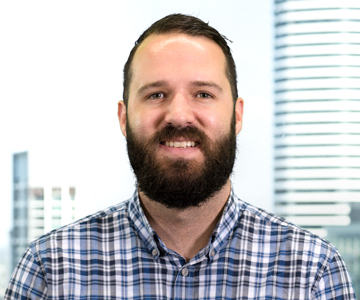 This page was written and is regularly updated by Canstar Blue's Energy Specialist, Jared Mullane. He's an expert in all things utilities, including electricity, gas and water, helping to make complicated subjects easier to understand for consumers. A trained journalist, Jared is usually one of the first to break energy-related news, whether it's the latest changes in the industry, price movements, or the next best deal you need to know about.