Expert Guide: Elgas Review & Guide

Fact Checked
Thousands of Aussie homes rely on Liquefied Petroleum Gas (LPG) for cooking, heating and hot water supply. While there are dozens of LPG suppliers out there, the market is dominated by only a handful, including Elgas.
Elgas is one of Australia's largest LPG suppliers, distributing gas right across Australia from over 40 branch depots nationwide. Elgas also sells a wide range of gas appliances, including stoves, hot water systems and heaters. In this article, Canstar Blue explores what Elgas has on offer, looking at its prices, products and perks.
On this page:
Elgas Gas Products
Elgas keeps its gas offers fairly straightforward, but it also has some interesting products to sweeten the deal for potential and loyal customers, including:
$80 of LPG credits with the Elgas Welcome Package
$100 of LPG Gas account credits to valid LPG purchases by new and existing customers who hold either a Seniors Card or Age Pensioner Card
$0 upfront payments with no contracts
Residential customers can either sign up to Elgas' 'Automatic LPG Home Delivery' or 'LPG Gas Bottle Exchange Home Delivery'.
The first option gives customers access to LPG that is automatically delivered through scheduled tanker deliveries. Your gas bottles are refilled without the need to change over the gas bottle and re-ignite the pilot lights.
The second option is slightly more manual, providing customers with two gas bottles that are linked to a changeover valve. When one bottle runs out, the connection will automatically switch over to the other bottle. You will then need to contact Elgas for a replacement bottle, which can be done either by texting or through the company's app, 'Elgas EasyApp'. If you're a little forgetful, you can sign up to SMS alerts from Elgas to remind you to check your gas tanks.
Elgas Gas Prices
Elgas says that it promises competitive rates, however LPG prices tend to vary over time and they're not the same for all customers.
LPG prices are subject to the world LPG benchmark price called "Saudi CP". This benchmark price varies each month and is a key determinate for the price you eventually pay for LPG. Prices will also depend on the exchange rate and the seasonality demand.
Finally, prices will vary depending on how far an Elgas truck must travel to deliver gas to your home. The further you live from an Elgas depot, the more you'll need to pay.
Other Elgas Services
Elgas also has its own gas appliance store, offering a wide range of ovens, cooktops, barbecues, heaters, hot water systems and more from reputable suppliers, including:
Elgas says it has interest free appliance 'Easy Payment Plans' on most major LPG appliances. This repayment plan allows customers to pay for their LPG appliance over a 12-month period – customers can also choose to include the installation and first year service fee as well, but note that terms and conditions apply. Also keep an eye out for special deals with Elgas where you can score hundreds of dollars' worth of gas credits by purchasing an appliance through its store.
Where does Elgas service?
If you're wondering what services Elgas is offering in your state, look no further than the table below. We summarise what you can expect to find from Supagas in NSW, VIC, QLD, SA, ACT, WA,  TAS and NT.
| | |
| --- | --- |
| NSW | |
| VIC | |
| QLD | |
| SA | |
| ACT | |
| WA |   |
| TAS |   |
| NT |   |
Contact Information & Billing Details
If you need to contact Elgas about a product or service, you'll find all the details below.
Elgas Contact Information
Elgas has multiple points of contact. Details are listed below:
General Enquiries: 131 161
Postal Address: Elgas Limited, PO Box 1336, Chatswood, NSW, 2067
Email: enquiries can be submitted through the Elgas website
Elgas Billing
Elgas customers can order LPG, monitor their account and make payments through the Elgas website. Elgas also has three mobile apps to make ordering and managing your LPG even easier. The apps are:
Elgas EasyApp – Order, pay and manage your LPG
Quick Smart Gas – Order a 45kg gas bottle instantly with one click
Elgas GasTools – Designed for qualified gas fitters, this app provides all the technical information needed to safely handle gas equipment.
How do customers rate Elgas?
LPG customers in Australia gave Elgas 4 out of 5 stars for overall satisfaction in our 2023 customer ratings report.
---
Is Elgas right for me?
As one of the largest marketers of LPG in Australia, the company is well positioned to offer customers value for money with LPG. Elgas also makes LPG delivery a little easier than some of its competitors. Its Automated Tanker Delivery System removes the hassle of LPG and the Elgas mobile apps help you keep on top of your gas account.
LPG suppliers are a little difficult to compare since the LPG prices are always fluctuating, however you can check out our guide to LPG to help get you started. Alternatively consider if natural gas is right for you. You can start comparing natural gas providers here at Canstar Blue.
---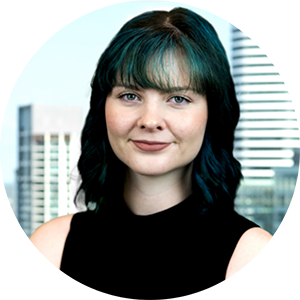 Kelseigh Wrigley: Energy Specialist
As Canstar Blue's Energy Specialist, Kelseigh Wrigley covers the retail energy market, with a focus on electricity, gas and solar. She joined the team after completing a Bachelor of Journalism at the Queensland University of Technology, and has previously written for a variety of online publications, including Hunter and Bligh. You can follow Kelseigh on LinkedIn.