EnergyAustralia Business Energy Review and Rates
EnergyAustralia is one of Australia's largest energy retailers, offering a variety of natural gas and electricity plans across the country. The provider claims it is committed to providing energy services which help to keep running costs low, offering a number of energy management tools particularly targeted at its business customers. With renewables and energy efficiency as a major focus for EnergyAustralia, it stands its ground as a leading retailer in the market, but are its services right for your business? Find out with Canstar Blue.
EnergyAustralia Business Energy Plans
EnergyAustralia provides a range of electricity, natural gas and solar products for small and large businesses, including industrial-sized corporations. As a reputable business energy provider, EnergyAustralia claims to offer online management services, competitive deals and tailored products to increase energy efficiency. Find out some of the finer details of its business plans below.
EnergyAustralia Business Electricity
When it comes to EnergyAustralia's business electricity plans there are seven different options customers can choose from, either with fixed rates or variable rates.
EnergyAustralia Total Plan Business
The Total Plan Business product locks in rates for 12 months and comes with no exit fees. This plan is marketed as EnergyAustralia's flagship business offer, providing a guaranteed discount off the entire bill. The billing cycle for this plan is quarterly with online payment options available via its website.
EnergyAustralia No Frills Business
The No Frills Business product fixes usage and supply rates for 12-months. This plan comes with no exit fees, a guaranteed discount and a three month billing cycle. This product may not be available in all locations.
EnergyAustralia Business Carbon Neutral
As the name suggests, the Business Carbon Neutral plan is the provider's more environmentally-friendly option. This deal, like the Total Plan, offers fixed rates for 12 months, with no exit fees, yet features a smaller unconditional discount. The added bonus of this plan is that businesses will have any carbon emissions from their electricity usage offset at no extra cost. A billing cycle of three months and online payment options can also be expected with this plan.
EnergyAustralia Business Balance Plan
The Business Balance Plan is EnergyAustralia's variable rate, ongoing contract deal. Like its other plans, this product also offers no exit fees, a three-month billing cycle and online payment options. Given this deal doesn't lock in prices, business customers should be watchful of the rates on their bills, however if rates do change, EnergyAustralia should let you know in advance.
EnergyAustralia Business Balance Plan 24
The Business Balance Plan 24 is similar to the retailer's regular Business Balance Plan, however, instead of an ongoing contract deal, this product runs on a two year or 24-month contract term.
EnergyAustralia Business Demand Plan
The Business Demand plan is the retailers fixed rate demand charge product. This product offers Summer, Winter and non-summer/non-winter demand charges. Rates on this offer are fixed for 12-months with a quarterly billing cycle. This product may not be available in all locations.
EnergyAustralia Basic Business
The Basic Business plan is EnergyAustralia's simplest electricity plan, offering standard rates with no discounts for businesses. Also referred to as a default offer, this product offers variable rates and no exit fees with an ongoing benefit period. Bill-payers can expect a three-month billing cycle, with online payment options available.
EnergyAustralia Business Gas
EnergyAustralia's business natural gas plans are very similar to its electricity options, with three products available, varying from fixed to variable rates.
EnergyAustralia Total Plan Business Gas
The Total Plan Business Gas product offers fixed rates for 12 months with no exit fees. This plan offers a guaranteed discount on usage and supply charges for the duration of the contract, which means it is generally EnergyAustralia's most competitive gas deal, however this may change in the future. You can expect a monthly billing cycle for this plan, with online payment options available.
EnergyAustralia Business Balance Plan 24 Gas
The Business Balance Plan 24 Gas product is EnergyAustralia's two-year, variable rate offering. Like most of the plans on offer, this gas plan also comes with no exit fees, online payment options and a monthly billing cycle.
EnergyAustralia Basic Business Gas
In line with its name, the Basic Business Gas product is EnergyAustralia's bare-bones deal, with variable rates on an ongoing contract. You can still expect no exit fees, monthly billing and online payment options on this plan too.
EnergyAustralia Business Solar
EnergyAustralia also offers solar panel and battery installation under its business energy branch. Working with its partner company Cherry Energy Solutions, EnergyAustralia can tailor a solar solution for your business based on your usage and supply demands. Grants and incentives towards solar installation and maintenance can also be accessed through this option.
Energy Australia Business Energy Services
EnergyAustralia also offers a variety of services to help its small and large business owners maximise energy usage whilst minimising costs. These include:
Multi-site business care
LED lighting
Power Factor Correction
Demand Response
Commercial & Industrial Energy Monitoring
My Account Large Business
Multi-site Business Care
EnergyAustralia's multi-site business care is a service designed to help large businesses with up to 10 sites or more. This service claims to provide dedicated account management in order to determine the best energy usage for your business. By providing tailored plans and assistance in self-generated energy, EnergyAustralia states it can determine areas where businesses may be able to reduce consumption and avoid high peak times. Under this service, EnergyAustralia can also consolidate a monthly invoice summary for all work sites, allowing a full overview of the expected energy costs of each site in one document.
LED Lighting
LED lighting is another area in which EnergyAustralia can assist businesses in saving energy and costs. In partnership with specialist commercial lighting group, Cherry Energy Solutions, EnergyAustralia can provide effective lighting solutions which not only save energy consumption, but improve the safety and durability of your workspace. These solutions are all Victorian Energy Upgrade (VEU) and Essential Services Commission (ESC) approved and compliant with the Regulatory Compliance Marks in Australia.
Power Factor Correction
Like most business energy providers, EnergyAustralia also offers power factor correction services. This service works by providing tailored equipment to help maximise energy production, while reducing the demand on the electricity grid. As most businesses are charged extra for the demand and pressure their energy usage places on the grid, power factor correction units ensure businesses are making the most of their energy usage, without breaking the bank. EnergyAustralia offer installation of power factor correction units to help minimise energy waste and costs.
Demand Response
EnergyAustralia also offers assistance in demand response through its initiative 'ResponsePro'. With ResponsePro, businesses are able to participate in demand response – a process where customers receive financial incentives for reducing their energy consumption during high electricity demand time – with minimal set-up costs. To participate, businesses simply resort to back-up generational power such as batteries and reduce energy consumption of higher usage machinery for a period of time, typically between one and four hours. As a reward for doing so, business customers will receive a financial incentive on their invoice for the decrease in demand placed on the grid.
Commercial & Industrial Energy Monitoring
This service from EnergyAustralia allows businesses to access insights to help optimise energy consumption. Through the online portal 'InsightsPro' large businesses can access timely energy consumption data and costs estimates, allowing them to set-up alerts of abnormal consumption, avoid peak demand times, identify offline systems and conduct predictive maintenance. The analytical tools available on InsightsPro essentially allow businesses to make more informed energy decisions.
My Account Large Business
The My Account Large Business online portal is another service that EnergyAustralia provides to its customers that helps them manage their energy usage. This online portal allows businesses to easily download invoices, average daily consumption profiles and meter data for specific date ranges. My Account Large Business also provides the option of online payment for bills, with explainers and guides also available to breakdown your billing costs.
EnergyAustralia Business GreenPower
GreenPower is also an initiative available to EnergyAustralia's small and large business customers. As an accredited GreenPower provider, EnergyAustralia give the option of 10 to 100 per cent GreenPower on all of its business energy plans, however these do come at an additional weekly cost. GreenPower can help businesses reduce their greenhouse gas emissions by allowing their energy provider to purchase and invest in renewable energy sources, like solar farms, wind turbines and hydro damns.
Is EnergyAustralia business energy right for you?
Electricity is often the largest overhead for most businesses so finding the right plan is extremely vital. While EnergyAustralia is one of the most reputable companies in the energy retail market, it's always best to contact the company directly for a personalised quote before making a purchase decision. It always pays to compare business electricity providers when looking for a suitable deal. If you're still unsure if EnergyAustralia is right for your business or, you'd like to check out more business energy providers, head to Canstar Blue's business electricity satisfaction ratings below.
Compare Business Electricity Providers
About the author of this page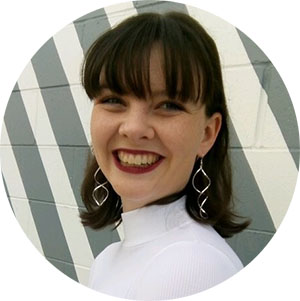 This page was written by Canstar Blue's energy content producer, Kelseigh Wrigley. As a qualified journalist, Kelseigh aims to light the way for everyday Aussies, helping them find a better deal on their energy plan. Whether it's value for money, new incentives, deals on gas or solar, Kelseigh is keen to help customers put money back in their pockets.
EnergyAustralia Business Energy Facts
EnergyAustralia has been powering Aussie homes and businesses since 1995, with its range of electricity, natural gas, solar and carbon neutral products.
About EnergyAustralia
Formally known as TruEnergy, EnergyAustralia was first established in 1995. As one of the biggest energy retailers in the country, this retailer provides electricity and gas to customers in New South Wales, Victoria, South Australia and the ACT, with electricity also on offer in South-East Queensland.
EnergyAustralia Business Energy Services
Here's a list of services EnergyAustralia offers to its small and large business customers:
Multi-site business care
Energy efficient lighting
Power factor correction units
Demand response control via online portal
Commercial & industrial energy monitoring
Online energy monitoring software
Sustainable energy tips and tricks
EnergyAustralia Key Dates
1995 | EnergyAustralia launched in Australia
2007 | Created a climate change strategy
2018 | EnergyAustralia's battery storage at Ballarat commenced operation
2019 | EnergyAustralia's battery storage at Gannawarra commenced operation