THIS PRODUCT IS NO LONGER PUBLICLY AVAILABLE
 If you're like most Australians, you probably don't think about your energy plan all too often. But what if your energy company also gave you movie tickets? Would it become something worth a second thought?
Lumo Energy has released two new electricity and natural gas plans, the Lumo Flix 3 and Lumo Flix 5, to reward customers with two-for-one HOYTS movie tickets from Monday to Wednesday.
The only difference between the plans is that Lumo Flix 3 is offering a 3% pay on time discount, while the Lumo Flix 5 gives you an additional 2% direct debit discount.
"Who would have thought that going to the movies and paying your energy bills would prove such a popular combination?" said Canstar Blue Editor, Simon Downes. "Lumo Energy follows Simply Energy in offering such an incentive, which goes to show that the retailers are looking for these kinds of value-add bonuses to sign customers up in the first place, and then keep them."
The Lumo Flix deal is only available in Victoria and South Australia, where the retailer operates, and looks to be great news for those that love a trip to the movies. However, Lumo does point out that some restrictions and conditions may apply. For example, a maximum of three free tickets are available per transaction.
"These types of sign-up incentives can be a great point of difference when comparing energy plans, but it's important to first compare based on the base rates being charged," added Mr Downes. "These kinds of deals are only worth it if you're going to make use of the tickets. But if you're a fan of going to the movies, this is a compelling offer."
Compare Energy Plans
Is Lumo Flix the best Lumo plan available?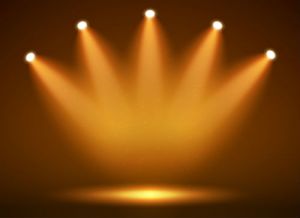 Lumo Energy currently has four main products available for residential electricity customers, which include the Flix plan as well as Basic, Value and Movers.
The Lumo Basic plan offers no discounts and promises low base rates, while the Movers plan is marketed at those who rent their home and often move, with no reconnection fees. But rates on this plan are generally higher than others.
The Lumo Value plan typically works out cheaper provided customers meet the conditions of their modest discounts, which like the Flix plan, are for paying on time (3%) and direct debit (total of 5%).
The Lumo Flix plan is priced the same as Lumo Value, but with the added bonus of the HOYTS movie ticket offer. Customers who agree to pay on time and by direct debit will see the lowest rates thanks to the total 5% discount.
Other energy plans with movie tickets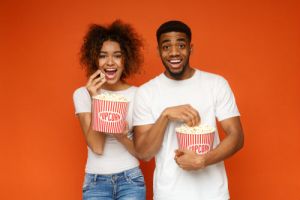 Lumo Energy isn't the first energy company to partner with a cinema to give customers extra value.
Simply Energy offers a dedicated plan for cinema-goers, where customers can receive up to 32 standard Event Cinemas or Village Cinemas tickets, or 16 Gold Class tickets over the two-year benefit period, as well as a pay on time discount, which varies between states. This offer applies to households in NSW, Victoria, QLD and South Australia.
Other providers, such as AGL and Red Energy, offer up movie ticket discounts with their rewards programs, but it's not a dedicated option with their plans.
"With the energy retailers on notice from the regulators about how they market big conditional discounts, sign-up incentives like these are going to become more common as they look for a point of difference in a crowded market," said Mr Downes. "Given that paying for energy is one of the biggest grudge purchases you can make, it's tempting to go for a deal that brings some extra value. Just make sure you're not paying too much for the privilege."