Finding a new place to rent and moving out can be a stressful time. Not only do you need to make sure you're leaving your old place with all your affairs sorted, you're also presented with the headache that is finding all the new utilities you need so you can actually live in your new place.
When moving in, you usually need to connect a few services – electricity, gas and internet… and even pay TV. This is where a 'utility connection service' may come in handy. While you can always compare electricity providers using our comparison tool below, a utility connection service could be a convenient 'one stop shop' to let you focus on moving heavy couches. But is such a service actually a smart move? Canstar Blue weighs up the pros and cons of such a service and if you're better off going your own way when it comes to home utilities.
What is a utility connection service?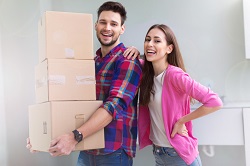 When you apply to live in a new rental home, you may be presented with the offer of having all your utilities automatically connected through a third party, rather than seeking them out for yourself. This is called a utility connection service. Real estate agents will often do deals with these service providers to get clients signed up. Utilities are things like electricity, gas, internet and even pay TV.
These services are an opt-in program only, meaning you tick yes on your rental application and the real estate agent or property manager will pass on your details to the service connection company, with the aim of connecting you pronto. Some even offer same or next day connections of all utilities.
Is a utility connection service free?
A utility connection service is generally free and undertaken by a third party company organised through your real estate agent. The company in charge of your service will be decided by your agent, and is usually one in which the real estate has a pre-existing relationship with. These companies work with a range of providers, to help you get connected (or disconnected) to your utilities during your move.
How do these services make their money?
Being a free service in most cases, you might be wondering how these companies make their money. Simply put, they often get commission from sales made from the companies they are trying to connect you with. The commission rates are usually kept a secret, but some may work with a 'preferred supplier' (i.e. the one that pays the highest rates). While this doesn't immediately affect the consumer, what can differ is the end cost to you and the particular electricity or internet plan you're put on. If you put your energy company decision in the hands of someone else, can you really be sure you're getting the best deal?
What utility connection companies are out there?
There are a few companies that offer to connect your services and some have parent companies, which may indicate where their allegiances lie. Some property management groups may also work with one supplier or another, so it may seem like they are all in cahoots with each other. Here are some of the utility connection companies on offer in Australia:
Compare and Connect
ConnectNow
Direct Connect
Fast Connect
MyConnect
YourPorter
Move Me In
Foxie
Who owns these utility connection companies?
Connectnow is owned by one of the largest energy companies in Australia – AGL. Connectnow has also merged with smaller connection company 'On the Move', which was owned by the telco Amaysim, and had Click Energy as a parent company.
Direct Connect is owned by Snowy Hydro, the parent company of Red Energy and Lumo Energy
These are the connection companies with direct connections to energy companies, and from here on it gets a bit more interesting. Right now it seems electricity companies and real estate agencies go hand in hand, and the other companies seem to have partnerships with real estate groups.
Fast Connect is independently owned, but Realestate.com.au (REA Group) uses the service for its own-brand connection service
Compare & Connect was previously 50% owned by Domain
YourPorter used to be in the hands of real estate agents and is now 'powered by' iSelect
It's evident that most service companies have connections to either a real estate agency or an electricity company. However, some remain, like MyConnect, Foxie and Move Me In, that claim to be independent.
Independent or not, these companies all have to make money at the end of the day to stay afloat, so it probably doesn't matter to you where or how they get their money. However, what might matter more is that some services may favour certain electricity or internet companies, and these companies may not be right for you, or you may not be getting the best value from them.
What am I really paying for?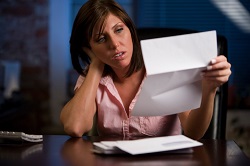 Utility connection companies may be free to use, but what you save upfront you may pay for later in a more expensive energy plan you don't need. This may be especially true for those owned by electricity companies:
You are probably only seeing offers from a few providers on the market
These providers may not put you on the most competitive deal
Just like biased news coverage, you might not be getting the whole picture. Aside from not getting the electricity – or internet – plan that's right for you, what these companies also thrive on is information – your information. If you read the terms and conditions on these companies' websites, you'll realise you are consenting to your details being collected for the purposes of arranging connections and providing any 'related services'. What this probably means is that you can probably expect a few marketing calls or emails.
Real estate agencies often use your information gathered through applications, which are then passed on
Make sure to not 'tick the box' on your rental application to be contacted by a utility connection company if you're sure you don't want to be connected
Information might still be passed on, and can be used even years later when your lease ends
With the decline of traditional marketing tactics like door-to-door salesmen and direct cold calling, it's probably not much of a surprise companies are going to great lengths to secure your custom. As always, read the terms and conditions on your rental application to make sure you won't soon be hounded by utility connection companies.
Is a utility connection service worth it?
Utility connection services are a pretty convenient way to hook up everything you need to move into your new home. They are usually a free service, and they remove much of the headache that can come with searching for the best electricity or internet plans. One simple phone call and you're connected, just like that.
However, you may not be getting the best deals, and you need to be aware of the business motives of these companies – often they favour particular providers, and do not provide a snapshot of the whole market. This means you might not be getting the plan that's right for you.
Using our comparison tool above, you'll realise there are quite a few providers to choose from. It's important to ask yourself, would that connection company want you to find the cheapest plan? Remember, they receive commission on the deals they make.
A utility connection service is like buying a bag of chips from a petrol station. It may not be the cheapest option, but it is pretty convenient. But be aware you may be paying for this convenience in some shape or form, even if you say no to a connection service. There is strong merit to using a connection service, although you may be able to find better deals by doing a bit of your own research.