Review of RID insect repellent
RID has been helping Australians repel pesky insects since the 1950s, developing an underlying formula to apparently effectively control and repel mosquitos, flies and any other insects. RID is a well-respected brand in the insect repellent world and there is some serious value to be found in its products. If you're looking to buy some insect repellent, then hopefully this review of RID's products will help you decide if it's the right brand for you.
RID's insect repellent products are sold in five different categories:
The Tropical + Antiseptic range
The Vitamin E range
The Low irritant range
The Kids range
The insect repellent/sunscreen combo range
We'll consider the features and prices of these five insect repellent categories, as well as their potential effectiveness to determine if RID insect repellent is worth purchasing.
Tropical + Antiseptic range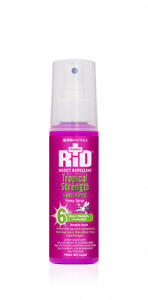 The tropical strength range of insect repellent from RID is its strongest category, lasting for up to and over six hours without having to be reapplied. The tropical strength range acts as a repellent to a huge range of insects, including mosquitos, flies, ticks, fleas, sand flies and leeches, and is also said to protect you from insect-carried diseases such as Dengue and Ross River virus.
What makes this repellent so strong is that it contains roughly 20% DEET, which is a powerful chemical that's used to deter flying insects. This range of insect repellent from RID has a five-year shelf life, so you won't have to go out and buy a new one if you don't use it frequently.
There are few other features to this range as it's primarily concerned with being strong, effective and practical. It's formulated with antiseptic, so it can also be applied as a first aid for existing bites, and it's approved by the Australian Government as well as the Australian Pet & Veterinary Medicine Association.
RID tropical strength insect repellent comes in three varieties:
A 100ml roll-on bottle
A 100ml pump spray
A 150g aerosol spray
So there are some different options for you to choose from depending on what you're after. The prices vary depending on where you buy them from, but you'll find that you can usually expect to pay around $8 for these products.
Vitamin E range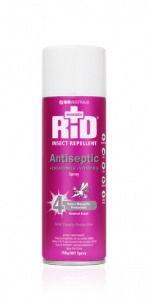 Lasting for not quite as long at four hours, the vitamin E antiseptic range of insect repellent from RID is said to be enhanced with soothing chamomile and vitamin E to protect against annoying insect bites and the skin infections that come with them. It seems it doesn't quite repel the same number of insects as the tropical strength range (due to having a 16% DEET concentration), but it can still protect you from mosquitos, flies, ticks and sand flies.
The main benefit of this repellent range is that it reduces inflation and prevents infections caused by insect bites, and can also be applied as a first aid. It is apparently soothing towards bites and quickly heals broken skin. So if you're someone who is particularly affected by insect bites, then this repellent category from RID might be ideal for you.
It also has a more than passable three-year shelf life. If you're thinking of buying this product, then you should know it comes in four different sizes:
A 50ml roll-on
A 100ml pump lotion
An aerosol can
A 500ml pump lotion bottle
While the three smaller options will cost you roughly the same as before ($8 or so), the 500ml bottle can cost as much as $20, obviously due to its size. It isn't exactly able to fit in your pocket, but this huge lotion bottle could be perfect for long camping trips if you have somewhere to store it.
Low Irritant range
Also designed for use by those with sensitive skin, the low irritant range of RID insect repellent lasts for approximately three hours. This is due to its lower DEET concentration of 10%, but it can still be used to effectively repel a range of insects such as fleas, leeches, biting midges and sand flies.
RID's low irritant product uses a balanced formula that is alcohol free, making it smoother on the skin. It can also be used on children as young as 12 months old, which more powerful repellents can't be. Due to being more water-based, it also gives off a sweet, fragrant scent, so you won't be turning your nose up at it when it's on your skin. It has a long five-year shelf life.
This repellent only comes in a 100ml spray bottle, and will cost you about $9.
Kids range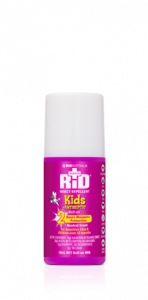 RID's kids insect repellent is easily the weakest of the bunch, lasting just two hours thanks to its mere 7% DEET concentration. The reason it's so comparatively weak, however, is that it's designed purely for children aged 12 months and over.
It uses a mild formula in order to be used on the sensitive skin of children, and is apparently designed to reduce inflammation and be as comfortable as possible. Despite having to be re-applied every two hours or so, the kids range from RID can still repel the majority of insects, from mosquitos to fleas to sand flies and more.
With a five-year shelf life, the RID kids range only comes in one size – a handy 50ml roll-on bottle that is small enough to take with you wherever you go. You can pick it up from the major retailers for as little as $5, which is about as cheap as insect repellent comes.
Insect repellent/sunscreen combo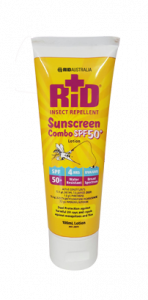 The last of RID's insect repellent categories is the dual protection sunscreen and insect repellent combo. As the name suggests, this insect repellent doubles up as a sunscreen, which gives off extremely high levels of protection against UVA and UVB rays. It's a SPF50+ sunscreen, with up to four hours of water resistance and two hours of insect resistance.
It seems to be more of a sunscreen than an insect repellent, as it's only powerful enough to repel flies and mosquitos for up to two hours. SPF50+ on the other hand is the most powerful sunscreen available in Australia and is strong enough to block 98% of UV rays. To top it off, the repellent/sunscreen combo is light, non-greasy and easy to apply.
Available only in a 100ml lotion tube, you can pick up a RID dual protection repellent for about $10 from major supermarkets and pharmacies. Once you've bought it, you can expect the shelf life of this product to be about three years.
Is RID insect repellent worth the money?
Overall, it seems easy to see some value in RID's range of insect repellents. A common theme among its products is that they are long lasting, reasonably cheap and comfortable on the skin. In addition to these benefits, RID insect repellents can protect you from a wide range of insects, not just flies and mosquitos. If you're looking for a cheap yet effective insect repellent, RID should be up to the job.
About the author of this page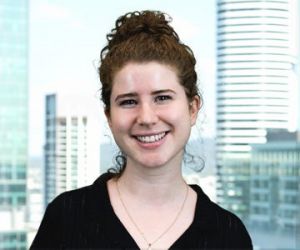 This report was written by Canstar Blue's Content Producer Luciana Lawe Davies. She writes about streaming, appliances and consumer products and services. Luciana enjoys bringing readers the best in what's on TV and at the shops, including the best deals and latest reviews.