No one enjoys smearing or spraying insect repellent all over themselves in an effort to avoid the even worse irritation of itchy mosquito bites. Even the 'best' products can still be a bother. Surely there's an easier way? One alternative growing in popularity are wristbands infused with insect-deterring ingredients.
Companies have jumped on the opportunity to sell products designed to do the same job as traditional insect repellent but without the messy side. You may have seen them down at the chemist or your favourite outdoor adventure store, but you're not quite sure how they work. Are these simple wearables all they're cracked up to be?
What are mosquito bands?
Mosquito bands are wristbands that are either infused with products such as citronella or peppermint oil that deter mosquitos, or have little pockets to hold pellets or other replaceable elements infused with these substances. The idea is that all you need to do is slip on a wristband and the fumes from the wristband will keep mosquitoes and other biting insects well away.
There are quite a few different brands and types of mosquito bands around to choose from. Here are just a few of the readily available mosquito repellent wristbands:
Para'Kito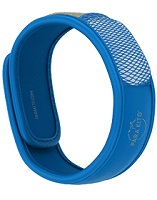 This type of wristband has a mesh pocket in which you place a replaceable repellent pellet. These little pellets are infused with seven different plant essential oils, which are claimed to together keep insects and other biting bugs at bay for 15 days. The wristband is also waterproof, so you can wear it in the pool, at the beach, or while trekking through marshlands. Para'Kito also produces refillable clips that work the same way, but can be attached to anything – your belt loop, your bag, your keyring, or anywhere else convenient.
Mozzigear Mosquito Band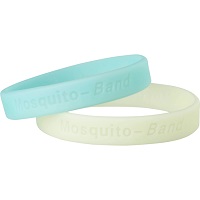 Most commonly found in pharmacies, these bands are made of silicon and infused with citronella. Mozzigear Mosquito Bands come in both adult and kids sizes, as well as fun glow in the dark versions. These are claimed to provide up to 48 hours of protection against biting bugs. Mozzigear also sells insect repellent skin patches and wet wipes. You can also recycle your used bands by posting them back to the company. In return, for every 10 used bands you recycle you'll be given two fresh ones for free.
GONE
Offering up to 120 hours of insect repellence, each GONE band comes with a resealable pouch to save those hours when they're not needed in between wears. GONE uses aromatic essential oils from peppermint, pine, and lavender to keep mosquitoes at bay.
Swivel's Original Mozzie Band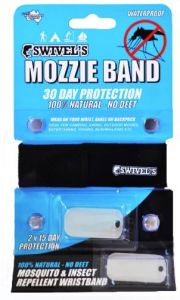 Another pellet-based band, these waterproof neoprene wristbands use citronella, peppermint, geranium and lavender to deter mosquitoes. Each pellet is said to offer up to 15 days of insect protection. The lifespan of pellets can be prolonged by storing them individually in zip-lock bags while not in use. The company is Australian owned, with products available in camping and outdoors supply stores.
How much do mosquito bands cost?
Below are some indicative prices of major brands available in Australian stores. Prices are per-band price, as many come in packs of two or bulk value packs.
| Brand | Price Range (per band) |
| --- | --- |
| Para'Kito | $29.95 (including 2 pellets) |
| Mozzigear | $3.33 – $5.23 |
| Swivel | $12.99 (including 2 pellets) |
| GONE | $4.50 – $6.80 |
Are mosquito bands safe?
As some essential oils can be toxic if ingested, don't let little ones chew on mosquito bands. Some people may experience allergic reactions to certain kinds of essential oils. Not all mosquito bands are made of the same stuff, so read the label carefully to make sure you don't accidentally cause skin irritation.
Do mosquito bands work?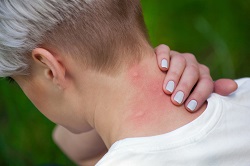 It's disappointing news on this one. A number of insect repellent wristbands are registered under the Australian Pesticides and Veterinary Medicines Authority, however, studies show that wrist bands offer insufficient protection against mosquitoes. At best, they can sometimes reduce mosquito bites – but only for the skin a few centimetres on either side of the hand. A wristband certainly can't provide all-over protection. The US Federal Trade Commission has actually fined one repellent wristband producer, Viatek, for misleading marketing of its wristbands as protective against mosquitoes.
Consumer Reports tested the bands themselves by courageously sticking their arms into cagefuls of mozzies while wearing insect repellent wristbands. They took a lot of bites in the name of informing consumers!
If you're really sick of repellent sprays and lotions, it won't hurt a lot to give them a try – as long as you don't mind the risk of bites to your skin or your wallet. There seems to be little evidence of these bands being particularly effective.
Original Author: April Broadbent