ALDI Bedding Review & Guide
ALDI is recognised around the world for its big savings and surprising range of products. As part of its bedroom range, the discount supermarket chain has exclusive offers on a variety of pillows, apparently designed to provide maximum support and comfort. But these are usually only available once a year and as part of the store's weekly 'Special Buys'. Are they worth waiting for?
From intricate Aztec-inspired embroidered motifs to simple woven jacquard prints, many of ALDI's bedroom collections feature unique designs to suit a wide range of tastes. The store generally offers a colourful selection of memory foam pillows and latex pillows. These are usually available in different densities, including soft, medium, or firm.
ALDI Pillows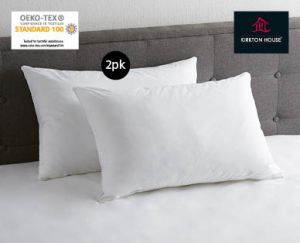 ALDI has featured pillows made from ball fibre clusters, which are said to mimic the feel of real down. These are usually sold as a two-pack for around $20. For people looking for extra support, boomerang memory foam pillows have also hit the shelves in a range of styles, prints and colours. This product is claimed to be responsive to movement and capable of easily returning to its original shape.
ALDI also offers a range of five-piece bedding collections, which tend to cost about $80. These typically include a quilt cover, two pillowcases and two decorator cushions. Other items for sale at ALDI have also included 50/50 duck down and feather quilts, ottomans, and 375 thread cotton fitted sheets.
Many of ALDI's textiles products are claimed to have been independently tested for harmful substances, according to OEKO-TEXT Standard 100. Some of these substances include formaldehyde, which has been stated to potentially trigger asthma symptoms. It has also been stated that products, like the $10 Ultra-Fresh health pillow, use 'antibacterial fibre' to minimise bacteria.
Is ALDI bedding worth a trip to ALDI?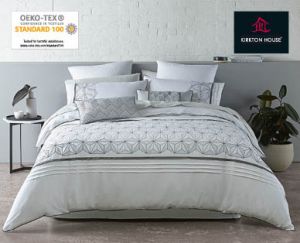 ALDI's exclusive bedroom collection includes a range of pillows in a variety of styles and sizes. These items are available as part of the store's weekly specials, and typically sold at a wide range of various price points. But the items are limited edition and usually available only once a year. If you're looking for cheap and cheerful bedding, it's usually hard to go wrong with ALDI. But keep in mind that cheap pillows and bedding generally don't have the same longevity as higher-quality products. At the end of the day, it all depends what you are looking for – and how often you are happy to replace it.
To make sure you get the best deal, be sure to check out our annual pillows review via the link below.
About the author of this page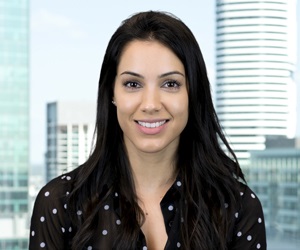 This report was written by Canstar Blue's Home & Lifestyle Content Lead, Megan Birot. She's an expert on household appliances, health & beauty products, as well as all things grocery and shopping. When she's not writing up our research-based ratings reports, Megan spends her time helping consumers make better purchase decisions, whether it's at the supermarket, other retailers, or online, highlighting the best deals and flagging anything you need to be aware of.