Pillow Talk Review & Guide
Want to enjoy a comfortable night's sleep without tossing and turning over the dread of waking up to a deflated pillow drenched in sweat during the warmer months? Finding the right pillow can be really difficult. But depending on your sleeping position, the type of material used, and other important factors, Pillow Talk has a range of options that may help you find your perfect match.
Since opening its first store in 1977, Pillow Talk has become a household name and one of the largest home linen specialists in Australia. The company has 59 stores right across the country, with products also available from its website. It offers wide a range of quality products, including European pillowcases, electric blankets, valances, quilt covers, pet products, shower accessories, kitchenware and home fragrances. Other brands such as MUSE, Baby Talk, Habitat and Aspire are also available at Pillow Talk.
But when it comes to pillows, Pillow Talk is hard to beat. From silk pillows to magnetic pillows, Pillow Talk features more than 90 different pillows at a variety of price points. To help you search for your ultimate pillow, we have produced the following guide to see what's on offer at Pillow Talk.
The Pillow Talk Range
From hypoallergenic pillows with anti-dust mite treatment to magnetic pillows with apparent healing properties, Pillow Talk provides a wide range of products to suit different needs. These include:
Feather and Down pillows
Wool Pillows
Magnetic pillows
Cotton pillows
Silk pillows
Gel top pillows
Green First pillows
Feather and Down Pillows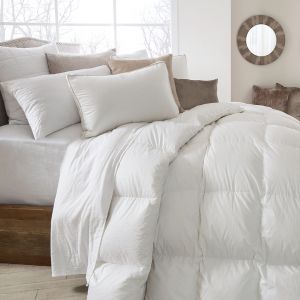 Dream Lane Duck Down Surround Pillows
The Dream Lane Duck Down Surround pillow is said to be the pillow for everyone. Perfect for all sleeping positions, each pillow is encased in a piped cotton japara cover and filled with a feather and down blend to ensure durability and prevent flatness.
Dream Lane Duck Down Surround pillows are available in the standard size (48cmx73cm) and in a range of densities:
5% Down
50% Down
85% Down
These pillows are also available in European size (65cmx65cm) in 5% Down.
Naturals 30% White Duck Down Pillows
Take care of your body and maintain good sleep posture by trying the two-in-one design of the White Duck Down pillows in Pillow Talk's Naturals range. While the outer pillow is packed with 30% Down and 70% Feather for plumpness, the inner pillow contains additional feather to give you extra softness.
Pillow Talk offers a range of white duck down pillow options to suit your needs. For the standard size, pillows are available in either soft, medium, or firm. Queen-size pillows (50cmx78cm) and king-size pillows (50cmx90cm) are also available with 30% Down.
Pillow Talk Naturals Goose Down Surround Pillows
For anyone who tends to sleep on their back or side, the Pillow Talk Naturals range provide surround pillows stuffed with white goose down to give you extra loft and support.
There are two filling options available to help you find a pillow that best suits you:
50% White Goose down and 50% White feather
White Goose down and 15% White feather
Natures Touch White Goose Down Pillows
Created with back and side sleepers particularly in mind, these pillows are said to use a dream blend of materials to help you enjoy a comfortable night's rest. These pillows are available in the standard size in either 50% White Goose Down or 85% White Goose Down.
Wool Pillows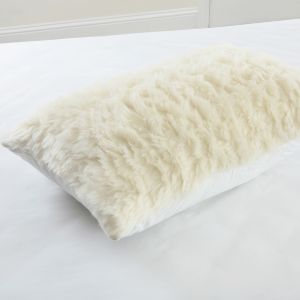 Thanks to the addition of polyester filling, these wool pillows are said to give you the support you need to wake up refreshed in the morning. Available in a variety of different styles, these products are designed to minimise bad odour and help your skin breathe throughout the night.
Wonder Pillow by Hilton
The wonder pillow from the Hilton range is said to use quality Australian wool to absorb away any moisture and maintain the temperature of the pillow while you sleep. The pillow, which is available in standard size, also contains a microfibre fill to help you sleep in soft luxury.
Wool Surround Microfibre Pillow
The wool surround microfiber pillows available at Pillow Talk use natural Australian wool to soak up moisture and regulate your body temperature throughout the night. Available in the standard size, the microfiber fill also creates s soft comfort to help you get a peaceful night's sleep.
Naturals Wool Pillow by Pillow Talk
Pillow Talk's wool pillows from its Naturals range are a non-allergenic friendly option for Asthma sufferers. These standard size pillows have a 233 thread count of cotton and are filled with a blend of 50% Australian wool and 50% siliconised Polyester.
Wool Rich Pillow by Wooltara
Approved by the National Asthma Council of Australia Sensitive Choice, these wool rich pillows by Wooltara have been tested to make sure your pillows are effective against dust mites. The cotton cover is also said to spread the air around your face and neck.  Plus, these pillows are made using a process which Pillow Talk promises will maintain the quality of fabric and filling during use and after washing.  This selection of Wooltara pillows can also be custom fitted with items from the Knight, Cotton Select or Penthouse ranges available at Pillow Talk.
Magnetic Pillows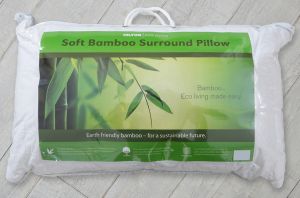 For those looking towards natural alternative treatments to cure sleepless nights, the balancing and recharging properties in magnetic pillows may just offer a solution to relieve pain and also improve your wellbeing.
Hilton Cotton Magnetic Surround Pillow
The Hilton Cotton Magnetic Surround Pillows contain cotton panels on both sides of the pillow and are filled with a microfiber core.  The 21×1000 gauss magnets apparently help provide a variety of benefits, including improved circulation as well as alleviating muscular and arthritic pain.
Cotton Pillows
Hilton Cotton Cloud Surround Pillow
Hilton Cotton Cloud Surround Pillows are designed to regulate your body temperature throughout the night. The natural microfiber is said to help the pillow breathe better and absorb away moisture your body may produce while you sleep. The product is available in the standard size.
Silk Pillows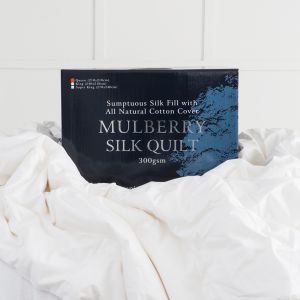 Wake up refreshed and enjoy the softness and comfort of natural silk, while the microfiber fill provides the firmness you need to start your day on the right note.
Hilton Silk Surround Pillow
Sleep like royalty and indulge in the silk surround pillows from the Hilton range. The silk cover and microfibre filling are said to provide the loft and softness you need for a comfortable night's rest.
Gel Top Pillow
Sleep Cool Gel Top Pillows
Avoid night sweats and hot flushes ruining a good night's sleep with gel top pillows. Using premium quality microfiber, this range apparently creates an instant cooling effect to target the head, neck, and shoulders.
Green First Pillows
Green First microfibre pillows offer a hypoallergenic solution against problematic dust mites. The soft cotton covers are treated with Green First, a natural and anti-dust mite treatment made using lemon, lavender and eucalyptus essential oil extracts. These pillows have twin-needled edging with green self-piping, and contain a 350 gram microfibre fill for pillows in the standard size (48cm x 73cm). There is an option to have a smaller amount of filling in the junior size, which has the same dimensions as the standard size pillow. Baby size (40cm x 60cm) pillows are also available with 150 gram of microfiber fill.
Does Pillow Talk have the right pillow for me?
There you have it – now you can see why Pillow Talk is one of the most well-known home linen specialists in Australia. From wool pillows to gel top pillows, the Australian-owned and operated company provides a range of pillows in different sizes and densities. The products also contain different features to target conditions such as asthma, hot flushes, and muscular and arthritic pain. But with so many pillow brands out there, it pays to shop around. Check out our latest customer satisfaction ratings for pillows via the link below.
About the author of this page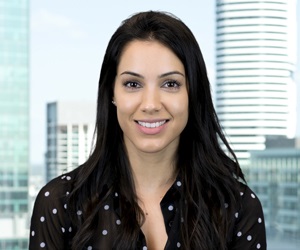 This report was written by Canstar Blue's Home & Lifestyle Content Lead, Megan Birot. She's an expert on household appliances, health & beauty products, as well as all things grocery and shopping. When she's not writing up our research-based ratings reports, Megan spends her time helping consumers make better purchase decisions, whether it's at the supermarket, other retailers, or online, highlighting the best deals and flagging anything you need to be aware of.