Rover Lawn Mower Review & Guide
Aussie summers and mowing the lawn go hand-in-hand, with not much more synonymous with Sunday arvos than busting out the old lawn mower and tackling the yard. But with plenty of lawn mower brands and models available within the Australian market, finding the best option to help you get through your weekend chores can prove as big a task, with no shortage of brands to consider. One such brand many would have no doubt considered is Rover, but what exactly does the brand have on offer, and are they worth buying? Find out all you need to know about Rover lawn mowers in this Canstar Blue guide.

Rover Lawn Mowers
Rover has been a longstanding brand within the Australian lawn mower and lawncare market, having operated in and around Australia for decades. Acquired by MTD Products (an American power equipment manufacturer) in 2010, Rover still offers a number of lawn mower models, alongside other garden care equipment such as line trimmers and blowers. Find out more about Rover's range of lawn mowers below.
Rover Push Lawn Mowers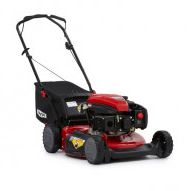 Rover offers the Duracut range of lawn mowers, with a number of models available within the series. The entry-level model is the Duracut 410, which features an 18inch cutting width with a two-blade cutting system, alongside a 45L catcher, 140cc engine and safe stop engine break for additional safety. The Duracut 420 sports similar features to the 410, with the addition of mulching capabilities, which pushes the price up slightly. The mid-tier Duracut 820 includes an 18inch cutting width, 159cc engine, four-blade cutting system, mulch plug and rear ball bearing wheels for additional manoeuvrability.   The top-of-the-line Duracut 955S features a self-propelled drive, as well as a 21inch cutting width, 196cc engine, 65L catcher and a four-blade cutting system to help make quick work of your yard.
The Duracut 900 model has all the power of a 196cc engine, 21inch cutting width and a four-blade cutting system. It sits just below the Duracut 855 MS, a self-propelled unit with a 159cc engine and cut, mulch and catch capabilities.
Other Rover push lawn mowers include the Hi Wheeler model, which features a 21inch cutting width alongside its single blade cutting system, with the model also featuring an 11inch rear wheel to help give you extra clearance and handling on rough and uneven terrain. Rover also offers the Endeavour, a self-propelled lawn mower with a 21inch cutting width, four-blade cutting system, 3-in-1 mulch, catch and side throw options to give you more control of where the clippings go, as well as a soft-grip folding handle for easier storage.
Rover Ride-On Mowers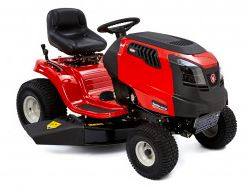 Rover offers a number of ride-on mowers, with its range beginning with the Micro Rider Mower, a 196cc engine unit with a 24inch cutting width, 6speed transmission, 1.1L fuel tank and optional mulch kit, is an ideal fit for those with narrow spaces, or a yard that's a bit too large for a push mower.
One step up from the Micro Rider Rover Mower is the Mini Rover series, which includes the Mini Rider 382 and the Mini Rider Hydro. The two models share a great many features including a compact design, 30 inch cutting width, a 382cc engine, five different cutting heights and a five-year warranty on purchase. What sets the Mini Ryder Hydro apart is a price increase and the inclusion of a hydrostatic auto transmission.
The Rancher Rover lawn mower range includes the Rancher 38 Autodrive and the Rancher 547/42. These machines are designed for those on larger residential blocks, who need to handle more than the common backyard. The Rancher 38 Autodrive boasts a 38inch cutting width, an automatic transmission, a 547cc engine and five positions of cutting height with a two-blade cutter. The Rancher 547/42 has a slightly wider cutting width of 42inches but shares the same engine, transmission, height options and number of blades as the Autodrive.
Other ride-on mowers include the Raider, which features a 439cc engine, 6speed manual transmission, 38inch cutting width with side discharge – although you can opt for a rear catcher – alongside a 5.7L fuel tank and optional mulch kit to make the most of your clippings.
If you're looking to step it up a notch, there are two Lawn King models, both of which include a 42inch cutting width, hydrostatic transmission and cruise control. The Lawn King 18/42 has a 18HP engine, 11.4L fuel tank, high-back seat and optional catcher and mulch kit. The only real difference between the 18/42 and the pricier Lawn King 21/42 is a slightly more powerful 21.5HP engine.
---
Read more: Cheap Lawn Mowers
---
Where can you buy a Rover lawn mower?
Rover lawn mowers are primarily available to purchase at lawncare retailers and mower shops, with retailers listed on the Rover website.

How much do Rover lawn mowers cost?
Rover is a competitively and reasonably priced brand within the Australian lawn mower market, with its range of push mowers costing between $500 and $900, while its ride-on range costs between $2,700 and $6,100.
Are Rover lawn mowers worth the money?
While they may not be the dominant lawn mower brand they once were, Rover is still a name known within the lawncare industry, offering a number of push and ride-on lawn mowers for Aussies to start up and get going with. Reasonably priced within the market, Rover may not be the option if you're looking for an electric model, but still offers enough for you to consider, whether you have a smaller yard, or need something bigger to tackle the property with.
As with any purchase, looking into all of your options before heading to the checkout can ensure that you end up with the best fit for the job (and your budget). As you'll spend a good chunk outside mowing in the Aussie summers, you won't want to be going out more than you need to, meaning having a mower that can keep pace with you can give you more time to sit back and admire your hard work.
Photo Credit: Shutterstock.com
About the author of this page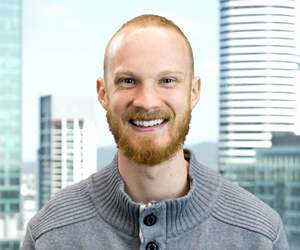 This report was written by Canstar Blue's Site Editor, Dean Heckscher. He's our resident expert on all things automotive, health & fitness, streaming and more. Dean is also one of Canstar Blue's customer research report producers, helping to turn complicated subjects into easily-digestible information for our readers. He's passionate about helping consumers make better-informed purchase decisions on all manner of consumer goods and services.