You've moved into an apartment and realised you're not connected to the NBN – you're connected to the 'LBN' instead. What is the LBN? It sounds like a knock-off, funny-money version of the NBN, but the fact is LBN is its own network, primarily servicing apartment blocks in Western Australia. LBN stands for 'Local Broadband Network' and is officially designated as a multi-dwelling unit connection.
The LBN provides the internet network and the retailers sell their services to the residents, giving them a choice of provider. This is similar to the NBN Co itself, as well as other fibre networks such as OptiComm. Read on to find out where LBN is available, what providers offer plans, and how much you can expect to pay with the LBN.
LBN Co Providers & Plans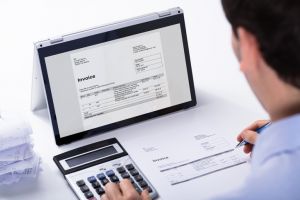 Quite a few providers that you've probably heard of also offer LBN plans. The good news is that a lot of plans are similarly-priced to their NBN counterparts so LBN customers are not disadvantaged. Some key providers that offer plans on the LBN are:
The above five telco all provide fairly competitive LBN plans that stack up against their NBN plans pretty well. The cheapest prices for unlimited data start at around $40-$60 a month, and speed tiers are much the same as with the NBN, where max speeds of 12/1, 25/5, 50/20 and 100/40 available. See below for how these providers' plans compare to their NBN deals.
How does LBN compare to NBN?
A bonus with LBN connections is that they are often offered at similar prices to what service providers charge with an NBN connection. Below we have listed NBN plans from each provider by way of a price comparison.
Amaysim LBN Plans
Out of the five providers listed here, Amaysim arguably offers some of the simplest LBN plans out there. There are three plans to choose from and all come with unlimited data.
Basic speed (i.e. 12/1) is $60 a month
Standard plus speed (i.e. 50/20) is $70 a month
Premium speed (i.e. 100/40) is $90 a month
All three come with a no lock-in contract as standard with a $0 setup cost. You are free to BYO modem, or have one supplied for $109. Perhaps the biggest bonus of all is that the two slower plans are often discounted by $10-$20 a month, making them some of the cheapest unlimited LBN Co plans out there. As you can see below there is no price discrepancy in LBN and NBN plans.
Exetel LBN Plans
Exetel provides three base plans on the LBN – 100GB, 500GB and unlimited data. Prices start at about $40, $50 and $60 respectively.
Speed tiers available are Fibre 12, Fibre 25 and Fibre 100. Speed boosts cost between $10 and $30 extra per month.
Contract lengths are 18 months, 12 months and month-to-month. 18-month plans come with $0 activation, but 12-month and no lock-in plans attract a $59.99 or $99.99 activation respectively. A Wi-Fi modem can also be added for $10 extra per month, which also includes unlimited VoIP calls. As you can see below, Exetel's NBN plans are much the same so if you're in an LBN-powered apartment you need not miss out!
AusBBS LBN Plans
No matter your connection, AusBBS seems to provide unlimited data from $35 a month. Unlimited data plus home phone line can be bundled for $55 a month.
24-month contracts come with no setup costs, while 12-month plans cost $35 upfront, and month-to-month plans accrue a $55 setup fee.
With a $35 plan, customers on ADSL connections do have to maintain an existing home phone line elsewhere, otherwise get placed on the $55 plan that includes line rental. As LBN is a fibre network it does not seem to suffer the same fate.
Harbour ISP LBN Plans
Harbour ISP is another provider offering competitive plans that look very similar to its NBN plans. With Harbour you get a choice of data – 250GB or unlimited. On the website, you are presented with a plan builder making it easy to customise your plan.
You can add unlimited data for $10 extra.
Four usual speed tiers are available, costing between $10-$20 extra each tier you jump.
You can add home phone bundles for between $10 and $20.
12 and 24-month contracts do not attract a setup fee, but no lock-in contracts cost $99 to establish. 24 month plans also include routers, while the other two contract options you either have to BYO or pay for one. As you can see, prices are mostly the same as NBN plans, but setup fees and other costs could vary.
Leaptel LBN Plans
Like with other providers in this list, Leaptel offers LBN plans similar to those on the NBN. All come with 250GB data as standard, with unlimited or 1000GB data options costing about $10 per month extra.
All four speed tiers are available, and each 'leap' costs an extra $10 a month, except in the case of 25/5 to 50/20 where it costs an extra $20.
All plans are BYO modem by default, but you can add one for $200 upfront on a no lock-in contract plan, or $5 extra per month on 24-month plans.
An early termination charge could cost up to $350.
At the upper speed tiers, users have the additional option of 1000GB data if unlimited data costs a bit too much. The dearest plan is $109.95, which is a 100/40 plan with unlimited data. Leaptel's NBN plans are very similar, except in the case of the two upper speed tiers where they tend to be $10 cheaper per month.
Should I connect to the LBN?
The real question is, do you even have a choice? LBN Co is a fibre network just like NBN Co, but services different areas. You usually do not get a choice in networks, but you do get a choice in providers. LBN Co primarily services apartment buildings in Western Australia, but other dwellings may also be connected. If you're living in one of these dwellings, you'll likely have to take up an LBN-powered plan.
While you don't get a choice in network, you do get a choice in provider with unlimited data found for as little as $40 a month.
LBN's biggest strength is its similarity with NBN, with the same speed tiers. Providers also provide much the same across the two networks meaning you don't necessarily miss out. In any case, LBN Co may look like a knock-off NBN Co, but provides its own network with some powerful internet plans from popular providers on offer.