You've moved into an apartment and realised you're not connected to the NBN – you're connected to the 'LBN' instead. What is the LBN? It sounds very similar to the NBN, but the fact is LBN is its own network, servicing a range of homes and businesses primarily multi-dwelling apartment complexes, broad-acre developments and retirement living communities.
LBN stands for 'Local Broadband Network', and this privately owned company provides the internet network and the retailers sell their services to the residents, giving them a choice of provider. This is similar to the NBN Co itself, as well as other fibre networks such as OptiComm. Read on to find out where LBN is available, what providers offer plans, and how much you can expect to pay with the LBN.
LBN Co Providers & Plans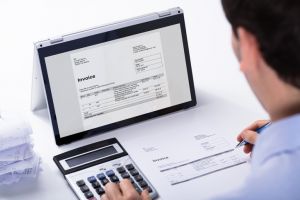 There are quite a few providers offering internet plans on the LBN network. Some providers are available Australia-wide, while others might only operate in certain states. The LBN website lists providers offering plans on the network, with some familiar names in the mix. In order to see which LBN plans are available to you, you might need to search your address on the provider's website to see these plans, otherwise these plans may be hidden from the main site.
According to the LBN website, some internet providers offering LBN plans Australia-wide include:
Other providers operating in select states include:
Harbour ISP
Leaptel
Launtel
Pivit
Connected Australia
For the most part, LBN plans may be similar to NBN and other Fibre internet plans. Generally the speed tiers are much the same as with the NBN, with 12/1, 25/5, 50/20 and 100/20 or 100/40 available. See below for how these providers' plans compare to their NBN deals.
How does LBN compare to NBN?
A bonus with LBN connections is that they are often offered at similar prices to what service providers charge with an NBN connection. Below we've listed details of LBN Fibre internet plans from several providers to give you an idea of prices, speeds and plan options.
Exetel LBN Plans
Exetel offers both NBN and Fibre-network plans. The Fibre plans are the same for the different Fibre networks (including OptiComm) and are available on three different speeds: 12Mbps, 25Mbps and 100Mbps. All plans include unlimited data, a $99 activation fee and plans are all month-to-month.
Fibre12 — $59 per month
Fibre25 — $69 per month
Fibre100 — $99 per month
A Wi-Fi modem can also be added for $79 upfront with free shipping extra per month, while a home phone service can be added on for an additional $10 per month of VoIP calls. Exetel's Fibre internet plans are very straightforward and offer a reasonable selection of speeds for different household needs. The lack of 50Mbps speed tier might be off putting for some as it is very popular speed with medium sized households with heavy internet usage such as video streaming.
Harbour ISP LBN Plans
Harbour ISP is another provider offering competitive plans that look very similar to its NBN plans. With Harbour ISP, all plans include unlimited data and your choice of month-to-month, 12-month or 24-month contracts. You can also choose to add on a modem, home phone pack, static IP address and even a SIM-only postpaid mobile phone plan on the Telstra network. Plans are available on 12Mbps, 50Mbps or 100Mbps speed tiers.
LBNCo12 — $59 per month
LBNCo50 — $69 per month
LBNCo100 — $89 per month
12 and 24-month contracts do not attract a setup fee, but montj-to-month plans include a $99 setup fee. 24 month plans also include routers, while the other two contract options you either have to BYO or pay upfront for one with a $79 or $149 modem on offer. Its NBN plans are priced similarly, however you might find there are discounts on offer with NBN plans and not with LBN plans.
Leaptel LBN Plans
Like with other providers in this list, Leaptel offers LBN plans similar to those on the NBN and other Fibre internet plans. You're able to build your own plan by selecting your speed tier — 12Mbps, 25Mbps, 50Mbps or  100Mbps. The speed you choose determines how much data you'll get, 100GB or unlimited data. Then you can choose between month-to-month or 24 month contract lengths.
Basic 12/1Mbps (100GB data only) — $49.95
Pronto 25/5Mbps (unlimited data) — $69.95
Accelerated 50/20Mbps (unlimited data) — $89.95
Full Throttle 100/40Mbps (unlimited data) — $99.95
Discounts may be offered on select speed tiers, so keep an eye out to see what's on offer. Choosing a month-to-month plan includes a $100 upfront setup fee and you'll have to also pay $150 for the modem if you choose not to BYO. A 24-month contract does not include a setup fee or modem cost, although you will have to pay the postage fee. Home phone packages can be added on from $9.95 to $19.95 extra per month. You can also choose to add on a static IP address for an additional $10 per month.
Should I connect to the LBN?
The real question is, do you even have a choice? LBN Co is a fibre network just like NBN Co, but services different areas and developments. If the home or business development you've bought into has chosen to connect to the LBN network, you usually do not get a choice in networks, but you will at least get a choice of providers.
If you've previously lived somewhere with an NBN connection, you'll find LBN speed tiers and prices relatively similar to what's available on the NBN. Providers also provide much the same across the two networks meaning you don't necessarily miss out. While there aren't as many providers offering plans on the LBN as there are on the NBN, you'll still have plenty of choice for plans, prices, providers and speeds.