OptiComm Network Internet Plans Review
If you've moved into a housing estate recently, you might have realised that you only have the choice of one internet network to use – Opticomm. This means there's no research needed into what connection you need to have when you move in. This can be convenient, but is an Opticomm network plan good value? Find out at Canstar Blue.
While you likely have no choice about what network you can use if you're in an Opticomm area, what you do have is the choice of provider and plan. This is where the tricky part starts, as not all providers have plans on the Opticomm network, just like some may not have NBN or ADSL plans. With the huge rise of affordable housing estates, Opticomm is fast becoming a premier private network in Australia, so it's probably helpful to see what you can get even if you're remotely thinking of moving into an estate.
Internet providers on the OptiComm network
Some big internet providers aren't on the Opticomm network, most notably Optus and Telstra, as they are probably content using their own current networks. The top internet providers that deliver plans on the Opticomm network are:
Before we jump into these providers' plans, if you're still shopping around for a new house in a housing estate, then it probably pays to know what Opticomm actually is.
What is OptiComm?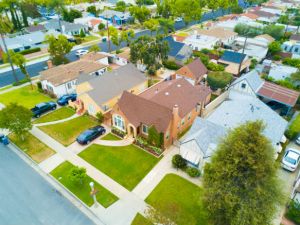 Unlike the Government-run National Broadband Network, Opticomm is a private network wholesaler that services mainly housing estates around Australia. Internet providers can then buy bandwidth on the wholesale network and provide their own plans. Opticomm provides a fibre to the premises (FTTP) or VDSL (high speed cable) connection, which can deliver some pretty fast speeds. Different estates get different service charges and some providers may only operate in certain areas, so it may be worthwhile having a look to see if your provider services the estate.
How fast is OptiComm?
OptiComm has the same speed structure as the NBN, with several different speed tiers available. The most common download/upload speeds in megabits per second (Mbps) are:
12Mbps downloads /1Mbps uploads
25Mbps downloads /5Mbps uploads
50Mbps downloads /20Mbps uploads
100Mbps downloads /40Mbps uploads
Generally speaking, the faster max speed you desire, the more you can expect to pay. Keep in mind that 12/1 is probably what you'll be achieving on an ADSL connection, so you may desire something a little faster.
Top OptiComm Broadband Providers
There are a significant number of providers offering Opticomm broadband plans, with plan pricing generally similar to what you find what ADSL and NBN connections, so Opticomm customers are no worse or better off than others. Prices generally start as low as around $30-$40, but for that you usually get a meagre amount of data.
Aussie Broadband OptiComm Plans
Popular NBN provider Aussie Broadband has grown its internet offerings to include a range of OptiComm internet plans across eight different speeds:  12/1, 25/10, 50/20, 75/20, 100/12, 100/40, 250/50 and Home Ultrafast (1000Mbps upload). Prices start at $59 per month, on a month-to-month plan, and go up to $149 per month for the Home Ultrafast plan. All plans come with unlimited data.
Plans are BYO modem by default, but Aussie Broadband supplies modems with prices starting at $249. If you choose the Home Ultrafast speed, it's recommended you upgrade to a more powerful modem capable of reaching those speeds, which you can pick up from Aussie Broadband starting at $369.

Activ8Me OptiComm Plans
Activ8Me offers either a 250GB plan or unlimited data with four different speed tiers available, labelled 'Standard', 'Sonic', 'Supersonic' and 'Hypersonic' respectively. You can choose between a month-to-month plan or six-month contract. A month-to-month plan includes a $98 setup fee, while a six-month plan requires you to pay an early termination fee of $150 if you decide to leave early. You can choose to either BYO modem or add on a modem with prices starting at $110.
250GB from $49.95
Unlimited from $59.95
Note that to jump to Sonic costs $10 extra per month, Supersonic an extra $20 a month, while Hypersonic is another $30 per month.  This makes the dearest plan – unlimited data on the HyperSonic speed tier – cost $99.95 a month (excluding setup fees).
MyOwn Tel OptiComm Plans
MyOwn Tel offers a range of OptiComm plans over five speed tiers, with standard pricing beginning at $69 per month. All plans include unlimited data, and are available either month-to-month, on a 12-month contract, or on a 24-month contract.

iiNet OptiComm Plans
iiNet has three basic Opticomm plans, also referred to as FTTH (Fibre to the Home). There are three speed tiers to choose from – Fibre 25 (25Mbps) Fibre 50 (50Mbps), and Fibre 100 (100Mbps). If you want unlimited data, you'll need to look elsewhere as unlimited data on OptiComm plans isn't currently offered by iiNet.
All plans are unlimited, with 25Mbps, 50Mbps and 100Mbps maximum speeds available
25Mbps speeds costs $69.90 per month, 50Mbps speeds are $79.99, and 100Mbps speeds are $99.99.
All plans have unlimited local and national landline calls included, and you can add on international or mobile calling packs from an extra $10 a month.
iiNet's fibre plans are offered on a month-to-month basis with no lock-in contract, but you will need to pay a $79 activation fee. Plans also come with the option of adding Fetch TV from an additional $5 per month (plus $59.99 setup). Finally, if you need a modem, pre-configured WiFi modems are available from $59.95 upfront — but you're always free to bring your own.

Internode OptiComm Plans
Internode – an iiNet subsidiary – offers its OptiComm plans (Fibre Estates Broadband Plans) as four base data plans: Fibre Estates Silver (Fibre 25), Fibre Estates Gold (Fibre 50) and Fibre Estates Platinum (Fibre 100).
All plans are unlimited.
The Silver plan costs $69.99 per month, the Gold plan costs $79.99, and the Platinum plan costs $99.99
As with iiNet, all plans are offered on a month-to-month basis, but there's no upfront setup costs (unless you need to purchase a modem from Internode, from $59.95 outright). You're able to customise your plan with extras such as Fetch, available from $10 per month plus $59.99 upfront.

Exetel OptiComm Plans
Exetel has three plans to choose from at three different speed tiers – 25, 50 and 100 – all with unlimited data. Prices start at $79 for a Fibre 25 plan, $89 for Fibre 50 and $109 for Fibre 100. All plans are month-to-month and with no activation fee.
Beyond that you can also add on a call pack, which includes a modem, for $10 extra per month. This call pack includes all landline and mobile calls, as well as international calls to 12 countries. You can also just purchase a $79 modem and pay for it upfront if you wish.

iPrimus OptiComm Plans
iPrimus is one of the more popular providers on the Opticomm retailers list, but there is little specific pricing information as it varies wildly depending on your location. It generally charges the same as its NBN plans, but if you have OptiComm in your area, it's worth checking your address on the iPrimus site for more accurate pricing. For a Fibre 25 plan, you'll pay $65 per month with 250GB data, Fibre 50 is an additional $5 for a speed boost and for a speed boost to Fibre 100, it's an extra $20. Adding unlimited data will set you back an extra $5 per month on either speed tier.
Call packs are available for an extra $10-$20 per month, and Fetch is available for an additional $10. Month-to-month plans include a $99 setup fee, while 12-month plans don't include a setup fee. Your estate may attract a higher or lower monthly plan charge than what's on offer below, but it might be a good indicator about what you can expect to pay with iPrimus.

Harbour ISP OptiComm Plans
Harbour ISP has three speed tiers available — 12Mbps, 50Mbps and 100Mbps — all with unlimited data included. Prices for Harbour ISP's OptiComm plans are:
OptiComm12: $59 per month
OptiComm50: $69 per month
OptiComm100: $89 per month
Beyond these charges, you can also add on a home phone pack using a VoIP service. Unlimited calls to just landlines costs an extra $10, while the mobile package is an extra $20. You can purchase a static IP for $10 as well. Three contract terms are available – month-to-month, 12 and 24 months. The no-contract option costs an additional $99 in set-up fees. Plans come with a free router, or you can upgrade from $70.
Leaptel OptiComm Plans
Leaptel had previously only explicitly offered 'Opticomm plans', but have expanded to include NBN. You'll be able to choose from six different download speed plans with upload speed boosts available on three plans. The speed tier you choose determines which data inclusion you'll get access to — Basic 12/1 speed only has 100GB data available, while Accelerated 50/20 speed tier has unlimited data only.
Basic 12/1 (100GB data): $49.95 per month
Pronto 25/5 (250GB data): $59.95 per month (unlimited data additional $10)
Accelerated 50/20 (unlimited data): $79.95 per month
Full Throttle 100/20 (unlimited data): $89.95 per month (40Mbps upload boost additional $10)
Turbo Boost 250/25 (unlimited data): $129 per month (100Mbps upload boost additional $80)
Super Sonic 1000/50 (unlimited data): $149 per month (400Mbps upload boost additional $180)
No matter your contract option, whether its month-to-month or 24 months, Opticomm plans include a $76 upfront setup fee. Adding on a router will cost $150 with $20 postage and phone call packs are available from an extra $9.95 a month for the basic pack with national landline calls included, while the $19.95 package includes national landline and mobile numbers. You can also choose a static IP address for an additional $10 per month.
InfiNET Broadband OptiComm Plans
InfiNET offers a large selection of unlimited OptiComm plans to eligible residential customers, alongside NBN. Speeds are available from 25/5Mbps, up to the gigabit-speed 1000Mbps, with options below.
25/5Mbps: $69 per month
50/20Mbps: $79 per month
100/20Mbps: $89 per month
100/40Mbps: $99 per month
250/25Mbps: $119 per month
1000/50Mbps: $149 per month
All plans are contract-free and month-to-month, but do come with a $99 connection fee. However, this waived if you're migrating from the Telstra Velocity network. Customers can also add a static IP address for an extra $10 per month. If you need a modem/router, InfiNet also offers a range of preconfigured hardware, including mesh WiFi, from brands such as TP-Link and NetComm. Prices begin at $169 upfront for a TP-Link modem.
What is the best provider on the OptiComm network?
This is wildly dependent on what estate you live in and what your specific needs are, but each provider provides something different. In many cases providers' plans are identical to their NBN plans, or at least very similar. If you're on the Opticomm network, you likely won't feel the sting too much from these providers. However, it pays to compare them all, as well as with a range of other, smaller providers that also use Opticomm.