Spotify Review & Guide
Spotify is one of the most popular music streaming sites in the world, offering plenty to those who listen to music every day, or just every once in a while. But regardless of your listening habits, is Spotify worth the hype? To help you make a decision as to whether Spotify is worth downloading – and whether opting for a Premium account is the best option – read on to find out all you need to know about Spotify in this Canstar Blue guide.
What is Spotify?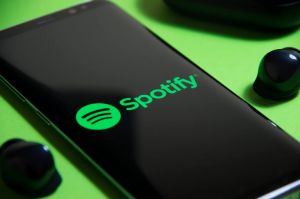 Spotify is a digital streaming service that allows users to stream music, podcasts and select videos from all over the world. Users create a profile, and begin choosing the media they would like to listen to or watch. Spotify's algorithms collate user's data to understand what they like listening to, and recommends albums, playlists and artists based on this, with a search function also available to help you find your preferred song or artist.
How much does Spotify cost?
Spotify offers multiple subscription tiers for users to select, with prices ranging from free through to $18.99 per month. Spotify subscription plans include:
Spotify Free
Spotify Premium Individual
Spotify Premium Student
Spotify Premium Duo
Spotify Premium Family
Spotify Free
A Spotify Free account is ideal for anyone who isn't picky about their music tastes, and doesn't mind the occasional ad breaking up the tunes. A Spotify Free account does not allow users to select songs, but will allow them to select albums, artists, moods and genres, as well as discover new music and share music with friends. Spotify then plays music on a shuffle mode based on these preferences. A Free account does come with advertising which will periodically interrupt the audio, adding up to about one to four minutes of ads per hour of audio. If you're happy grooving to shuffle mode, or aren't looking to fork out for your tunes, a Free Spotify account may be the best fit for you.
Spotify Premium Individual
A Spotify Premium Individual subscription will cost $11.99 a month, but users gain access to the full library of music, podcasts and audiobooks ad free, and can even listen to music offline. Users can choose any track, album or artist they want, and have the added ability to download music for offline listening, and even listen to music while overseas.
Spotify Premium Student
Spotify Premium Student accounts are a great deal for those living the uni-student lifestyle. Users over the age of 18 and are studying at an accredited university will be given access to a Spotify Premium account at a discounted price, meaning that listening to your favourite artists and songs won't break the bank. A Spotify Premium Student account costs $5.99, with the deal available to students for four years, provided they are still studying. Accredited institutions are any major or nationally recognised universities, with Spotify listing further details on its website.
Spotify Premium Duo
A Spotify Premium Duo account is designed for two people living in the same house, but have different music tastes. Users can share a Spotify account and have their own separate libraries and playlists at a discounted price in comparison to purchasing two separate Premium accounts, with the Premium Duo option costing $15.99 a month. In addition, Spotify also offers Duo Mix, a regularly updated playlist combining the music tastes of both members in case you're looking to mix things up a bit.
Spotify Premium Family
If you've got plenty of music-lovers under the one roof, a Spotify Premium Family account may be the perfect fit! Allowing up to six users access to the full library of music, podcasts and audiobooks ad free, a Family account can also be listened to overseas and without an internet connection. Costing $18.99 a month for six accounts, the Spotify Premium Family account can be a cost-effective way to get the family up and dancing.
If you're not sure which subscription plan is the best fit for you, check out our table below comparing the plans.
| | Spotify Free | Premium Plan (Individual) | Premium Plan (Student) | Premium Plan (Duo) | Premium Plan (Family) |
| --- | --- | --- | --- | --- | --- |
| Monthly price | $0 | $11.99 | $5.99 | $15.99 | $18.99 |
| Access over 50 million songs | | | | | |
| No ad interruptions | | | | | |
| No. of accounts | 1 | 1 | 1 | 2 | 6 |
| Offline listening | | | | | |
| Highest quality audio | | | | | |
| Free trial | | | | | |
What devices can I listen to Spotify on?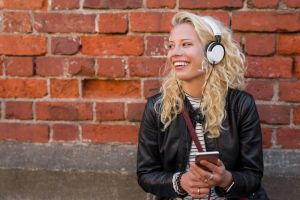 Spotify is compatible with a multitude of devices, including phones, computer desktops, smart TVs and car audio systems. Premium subscribers can listen on multiple devices, as well as offline, giving users plenty of options to listen to their favourite music. Devices that users can listen to Spotify on include:
Audio streamers & Hi-Fi systems
Smart displays
Wearables
Car audio
If you're not sure if your specific model is compatible, it's best to check on the Spotify website.
Listen to Spotify on phones and computers
Spotify can be downloaded and played through a range of phones, computers and tablet devices. You can download the Spotify application onto your device through the Apple Store, Google Play, Amazon Appstore or through Microsoft.
Below are the system requirements needed to play Spotify on smartphones and computers:
iOS: iOS 12 or above
Android: Android OS 4.1 or above
Mac: OX X 10.11 or above
Windows: Windows 7 or above
If you would prefer to play Spotify through the web player instead of the app, it's easy. The web player is supported by the following internet browsers.
Chrome
Firefox
Edge
Opera
Safari
Listen to Spotify on Smart TVs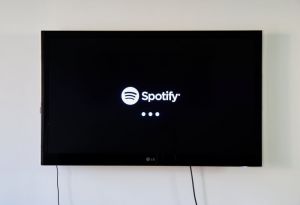 Spotify is compatible for download and use through these Smart TVs and casting dongles, with the Spotify app often coming pre-installed on select models:
Android TV
Amazon Fire series
Roku
Sky Q
Listen to Spotify on gaming consoles
Spotify is compatible for download and use through these gaming console models:
To listen to Spotify on gaming consoles, simply access the menu and look for the 'Music' option, with Spotify itself often a direct option from the menu. Click to access and you'll be taken to a new screen where you can play music.
Listen to Spotify on wireless headphones & Bluetooth speakers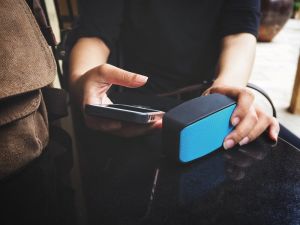 Spotify is compatible with a wide variety of wireless headphones and speakers, provided they have a compatible Bluetooth or wireless connection with your phone, tablet or computer. Simply turn on Bluetooth or the wireless capabilities of your device, pair your headphones or speaker and select the music your want to listen to via the Spotify app.
Listen to Spotify on audio streamers and Hi-Fi systems
Spotify is compatible with audio streamers and Hi-Fi systems, provided they have a compatible wireless or cord connection with your phone, tablet or computer. Compatible speaker and Hi-Fi brands include:
Google
Sony
Microsoft
Yamaha
ASUS
Listen to Spotify on smart displays
Spotify is compatible for download and use on smart displays, provided your Spotify account has been linked to your phone, tablet or computer. Spotify is compatible with select models of the followings smart display brands:
Nest Hub
Amazon Echo Show
Facebook Portal
Lenovo Smart Display
Amazing Echo Spot
LG WK9
Facebook Portal TV
Nest Hub Max
Listen to Spotify on wearables
Spotify is available to download directly to most smartwatches so you can take your music wherever you go. Spotify is compatible with most models of the following smartwatch brands:
Garmin
FitBit
Montblanc
Fossil
Listen to Spotify on car audio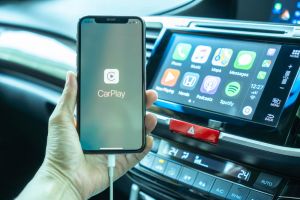 You can play Spotify in your car in a variety of ways, including through Android Auto and Apple CarPlay, provided your car is new enough to have the compatible technology. This technology can often be accessed via the main infotainment unit, which can access your Spotify account – or connect to your phone – to play your music through the car's audio system.
Spotify can also be integrated via a number of apps and assistants, meaning that you can ask Siri or Google to play you your favourite song, or integrate with your phone's alarm to wake up to something a bit gentler or motivating, depending on your preferences.
How to listen to music on Spotify
To listen to music on Spotify, the Spotify app must be downloaded or installed on your device, where you'll have to then create a profile. The process will depend on what type of device you're looking to listen to Spotify on, such as a phone compared to a desktop computer, with steps for each listed below.
How to listen to Spotify on desktop
To listen to Spotify via your desktop, visit the Spotify website and look to create an account. From here, download the Spotify program to your desktop, and then run the program to install Spotify. Once installed, open the program to create your Spotify account.
How to listen to Spotify on desktop internet browser
To listen to Spotify via your desktop's internet browser, visit the Spotify website and look to create an account. From here, click the option to run Spotify via your internet browser. After this, you'll be asked to create an account online.
How to download the Spotify app on mobile
Depending on your device and operating system, you can download Spotify via the App Store or Google Play. Search for Spotify and click 'install', where the app will then be downloaded onto your mobile device. Once downloaded and installed, click on the app and you'll be taken to the next step, which is creating an account.
How to create a Spotify account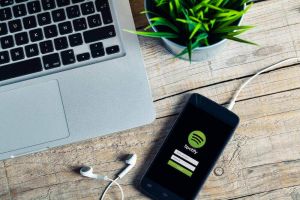 To create an account, you'll first have had to download and/or installed Spotify onto your device. Once this has been done, you'll be prompted to create an account, which you can do so by entering your email address and a password, or by signing in through your Facebook account, if you have one.
If you choose to sign up with an email and password:
Select the SIGN-UP button
Enter and confirm your email address
Choose a password
You can choose to enter more details such as gender, date of birth, and a display name, although this is optional
If you choose to sign in through Facebook:
Select SIGN UP WITH FACEBOOK or CONTINUE WITH FACEBOOK (on mobile)
If you're not already logged into Facebook on the device, you'll be directed to enter your Facebook details
Allow Spotify access to your Facebook
Signing in with Facebook can also allow you to find friends easier, which allows you to see what music they listen to.
How to create a playlist on Spotify
Playlists are the backbone of any musical taste, with Spotify also allowing you to share and collab with other users to create a playlist for any occasion. To create a playlist on Spotify, you'll have to:
Tap the library icon in the left-hand corner
Under the Music heading, select PLAYLIST
Tap CREATE PLAYLIST
Give your playlist a name and tap CREATE
To add a song to a playlist:
Tap the three-dot icon located next to the song. If you are on an Apple phone, the logo will appear as three horizontal dots, while Android phones will show three vertical dots
From this, select ADD TO PLAYLIST
Choose the playlist you wish to add the song to.
To edit a playlist:
Tap the three dotted icon next to the playlist
Press the icon to remove media files if you wish to delete a song
Re-order media by tapping on the selected audio file. Hold it and drag to where you would like it go. This feature is only available to Premium users
To delete a playlist:
Tap the three dotted icon on the playlist title
Tap DELETE PLAYLIST
What can you listen to on Spotify?
You can listen to a huge range of media on Spotify including music, podcasts and shows. Spotify has amassed a library of over 50 million songs, albums and artists, and includes a huge range of genres, eras and moods, allowing you to curate your own playlist, or let Spotify do the hard work and make specialised playlists (such as Daily Mix and Discover Weekly) for you.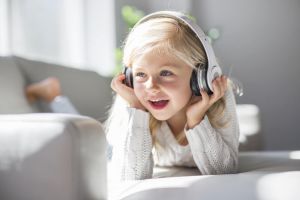 Spotify Kids
Spotify has a kid-friendly version of its original app. Introduced in 2020, the Spotify Kids app is ideal for both parents and kids, allowing parents to block explicit content, but still giving kids access to a wide range of kid-friendly libraries, stories, podcasts and music.
Spotify special features
Spotify includes a range of special features which lets users customise how to find music and artists, as well as shared music sessions. Some of the features are available to both Premium and Free users, while others are just for Premium. Below is a breakdown of Spotify's special features, and what account type you can access these features through.
Spotify Feature
Available via Premium Account
Available via Free Account
Shuffle play

Shuffle play picks songs at random from your playlist, album or artist profile.

Yes
Yes
Listen offline

Download music and podcasts so you can listen without an internet connection.

Yes
Podcasts only
Share music and podcasts

Share music and podcast links or codes to external applications or friends.

Yes
Yes
Spotify Radio

A consistently updated collection of songs based on any artist, album, playlist, or song of your choice.

Yes
Yes
View lyrics

Some songs have lyrics and additional information available.

Yes
No
Videos

Watch music videos, documentaries, and exclusive video series.

Yes
Desktop only
Local files

Use Spotify to play music files stored on your device.

Yes
Desktop only
Play queue and history

View and choose what plays next, and view playing history.

Yes
No
Concerts

Keep up to date on where your favourite artists are playing live gigs.

Yes
Desktop only
Autoplay

Spotify automatically plays similar music at the end of an album or playlist, so the music never stops.

Yes
Yes
Follow friends and artists

Keep up to date with your friend's activity and artists latest releases

(you must be connected through Facebook to see friend's activity).

Yes
Yes
Crossfade tracks

Eliminates the silence between tracks so your music never stops.

Yes
Yes
Fans first emails

Users who like an artist's music to the extreme, receive special discounts and exclusive offers.

Yes
Yes
Stations

Create 'music stations' for music you love.

Yes
Yes
Spotify integration

Use your Spotify library in the other applications on your devices.

Yes
Yes
Private listening

You can switch your listening session to private, meaning no one will know what you're listening to.

Yes
Yes
Shared profile

Create a profile so friends know who you are.

Yes
Yes
Group Session

Listen with a group of friends.

Yes
Desktop only
Artist Fundraiser

Let's fans know when their favourite artists are fundraising. This feature was brought it to support artists as a result of COVID.

Yes
Yes
How much data does Spotify use?
Spotify uses between 40MB and 150MB of data per hour, although this will ultimately depend on the audio quality you select. A breakdown of Spotify's data usage can be found below, with a more detailed breakdown in our article here.
Normal Quality: 2MB per song, 40MB per hour
Automatic Quality: 2MB per song, 40MB per hour
High Quality:5MB per song, 70MB per hour
Very High Quality:5MB per song, 150MB per hour
Is a Spotify subscription worth it?
Spotify has a huge range of music, podcasts and shows available with a variety of payment options to accommodate different groupings of listeners. It may not have what every person is looking for, but it does attempt to strike a balance between diehard music lovers and those who just like a tune. Add in features such as new weekly playlists and the ability to collaborate with friends to curate the perfect playlist will be sure to tick a few boxes for those who like to bring the party with them, while also offering something for those who aren't looking to pay to listen to music. When it comes to music streaming, it is hard to go past Spotify, but with plenty of options available in the sphere, researching into what artists feature on each service, as well as costs and features can help you find the best fit for your musical tastes and budget. Check out our ratings guide here to see what's available from other music streaming services.
Photo Credit: Look Studio/shutterstock.com, Chubo – my masterpiece/shutterstock.com, Kaspars Grinvalds/shutterstock.com, Chinnapong/shutterstock.com, successo images/shutterstock.com, David MG/shutterstock.com, Lopolo/shutterstock.com
Frequently Asked Questions about Spotify