There are a huge variety of music and audio apps for Android, catering to just about every type of user. We've compiled a list of eight of our favourite music apps to help you sing along, dance or just simply think, so if you're in the mood for some tunes, read on to find out which apps you should download on Android in this Canstar Blue guide.
Top Music Apps for Android
Some of the top music apps available to download on Android include:
YouTube Music

Replacing Google Music in 2020, YouTube Music allows you to listen to a massive variety of music, with a choice of turning music videos on or off depending on your mood. You can listen to music ad-free, download music to listen offline, play videos with the screen off and integrate YouTube Kids with YouTube gaming apps, with YouTube Music also able to integrate with Android TV, Google Maps and Google Assistant, allowing you to listen while on the move.  You can also sign up to a 30-day free trial.
YouTube Music Cost
YouTube Music has just one subscription plan:
Youtube Music: $15 per month
Spotify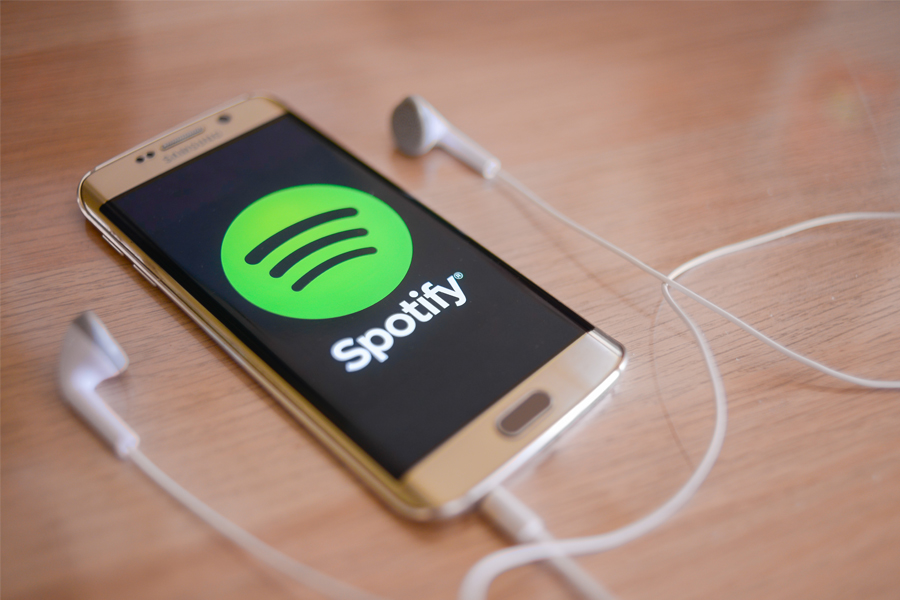 One of the largest- and arguably the best – music streaming service around, Spotify remains hugely popular with Android users. The app provides a free, ad-supported service with some limitations, or Spotify Premium for on-demand streaming and offline listening. Spotify's biggest advantages are its support for custom, shareable playlists, which can be easily embedded into websites and social media posts all over the internet, and its popularity amongst artists, who often release albums either first or exclusively on Spotify.
Spotify Costs
Spotify has a number of plans available for users to choose from, including:
Spotify Free
Spotify Premium Individual – $11.99 per month, with ad-free and offline listening available
Spotify Premium Student – $5.99 per month, although terms and conditions apply to student sign-ups
Spotify Premium Duo – $15.99 per month, which allows two people to share a Spotify Premium Account
Spotify Premium Family – $18.99 per month, which gives up to six people access to a shared Premium account
Apple Music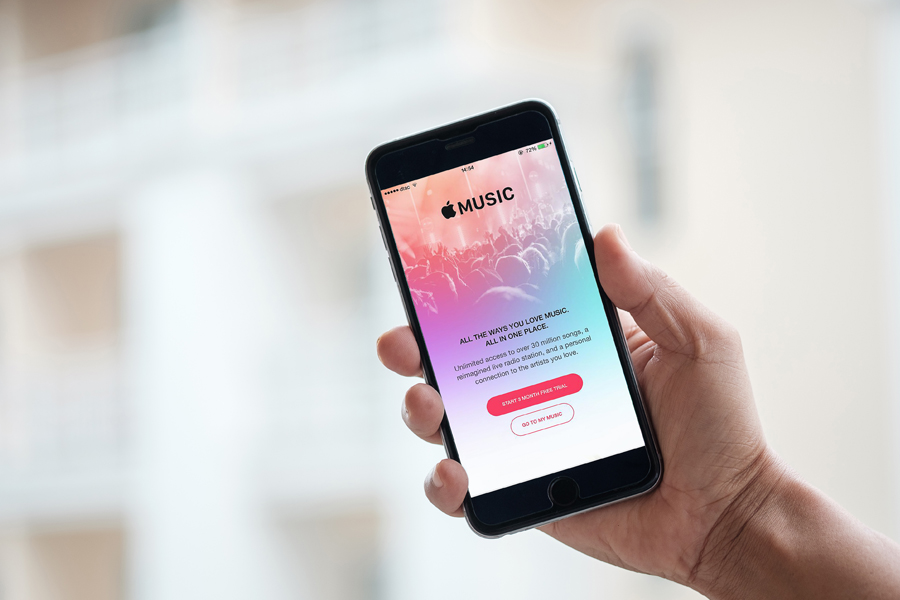 Apple's proprietary music app offers access to more than 45 million songs in its catalogue, as well as providing you access to any and all iTunes music you might have purchased over the years. The app also offers plenty of exclusive content, such as music documentaries, TV shows and behind-the-scenes footage. The only catch is that this requires a subscription – Apple Music unfortunately doesn't have a free, ad-supported option.
Apple Music Cost
Apple Music is available on a number of different plans, including:
Apple Music Price: $11.99 per month
Apple Music Student Plan: $5.99 per month
Apple Music Family Plan: $17.99 per month
Apple One: $19.95 per month (includes Apple Music, Apple TV +, Apple Arcade, iCloud, Apple News +, Apple Fitness +)
Telstra data-free music streaming
If you're worried about going over your data limit by streaming your favourite tunes, don't worry, Telstra offers all personal mobile customers unlimited, data-free streaming from Apple Music, on Telstra's postpaid phone plans only.
The following table includes all postpaid SIM-only Telstra plans as published on Canstar Blue's database listed in order of standard cost, lowest to highest. Use our comparison tool to see a wider range of plans from other providers. These are products with links to referral partners.
SoundCloud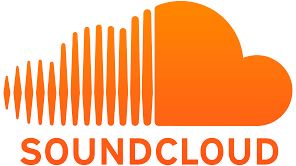 SoundCloud is arguably the largest platform for up-and-coming artists and fans to check out. The mobile app and website allow you to create an account and upload your own music, podcasts, poetry or whatever audio takes your fancy. You can listen to other people's music and subscribe to their own channels, with many celebrity artists continuing to post tracks. With more than 150 million tracks currently on the platform, and the ability to create your own playlists and discover new music, there's something for everyone. SoundCloud offers a free platform and paid options specifically for creators.
SoundCloud Cost
SoundCloud has multiple plans on offer, including:
SoundCloud Free
SoundCloud Go – $6 per month for ad-free listening, with offline listening capabilities
SoundCloud Go+ – $12 per month for ad-free listening and access to SoundCloud's full catalogue and high quality audio
SoundCloud Pro Unlimited – $12 per month for unlimited upload time, advance audience insights and other helpful areas for artists and creators
SoundCloud Repost – $2.50 per month to allow you to distribute tracks to major music services and access to promotional tools
Poweramp Music Player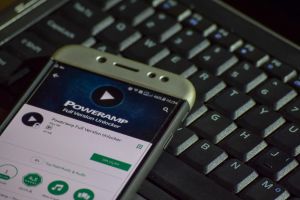 Poweramp Music Player is a service made just for Android, offering premium features for the flat price of under $5. Playing songs from your own library of songs, Poweramp features include gapless play, a ground-breaking equalizer, crossfade abilities and support for a wide range of file formats as well as app integration with Google Assistant, Chromecast and Android Auto. If you are picky with your music players, you will appreciate Poweramp's free 15-day trial during which you have access to the entire service. If you choose to go ahead and subscribe, all and any updates will be forever free.  If you have amassed an impressive library of music during your time, Poweramp is the way to go.
Poweramp Cost
Poweramp has just the one price tier for music-lovers to consider:
Poweramp Music Player: $4.99
Boost Mobile data-free music streaming
Boost Mobile also offers data-free Apple Music streaming on its pre-paid plans. Plans begin at $10 per month, up to $70, and include unlimited national talk and text, plus extras such as international calling.
The table below shows all published 28-day Boost Mobile prepaid plans from Canstar Blue's database, listed in order of standard cost, lowest to highest. Use our comparison tool to see a wider range of plans from other providers. These are products with links to referral partners.
iHeartRadio

iHeartRadio is an internet radio app offering thousands of radio stations from around the world, covering  genres such as music, sports, talkback and comedy, as well as countless popular podcasts, with the ability to create your own personalised stations with your favourite content.
iHeartRadio Cost
iHeartRadio is available for free, with a premium version also available:
iHeartRadio: Free
iHeartRadio Plus: $4.99 per month
Deezer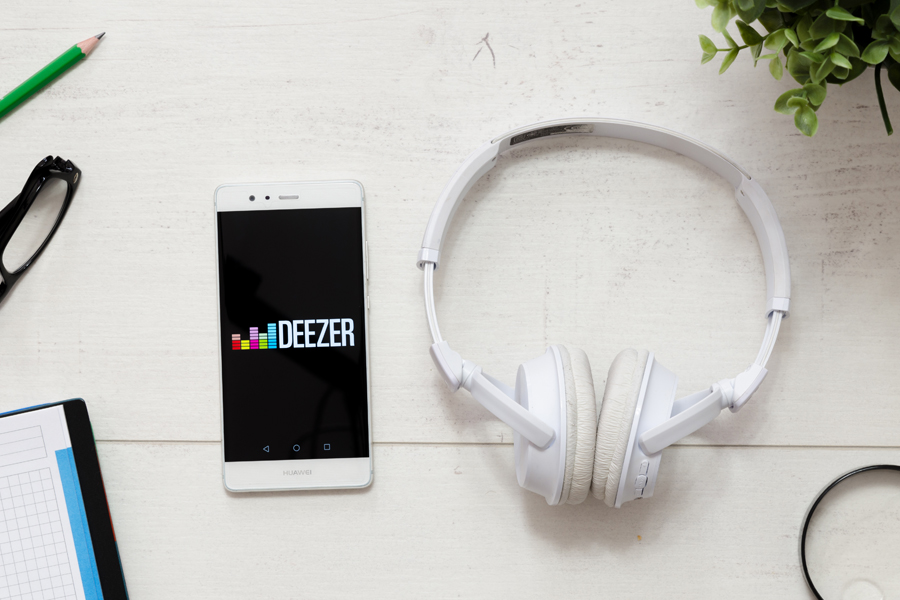 Deezer is a personal music player which lets you stream tracks from thousands of artists. Much like Spotify or Apple Music, Deezer lets you stream music and podcasts, download MP3 tracks to listen offline, create playlists and listen to radio stations. Deezer offers on-screen lyrics when listening to a song, enabling you and your friends to sing along to your favourite tracks. Deezer also has a feature called Flow, which provides a never-ending personalised radio of tracks based on your tastes. The app is available for free and with an optional Premium subscription.
Deezer Cost
Deezer has multiple plans available for music lovers to choose from, including:
Deezer Free
Deezer Student – $6 per month, but terms and conditions apply
Deezer Premium – $12 per month
Deezer Family – $18 per month
Deezer HiFi – $18 per month
Audible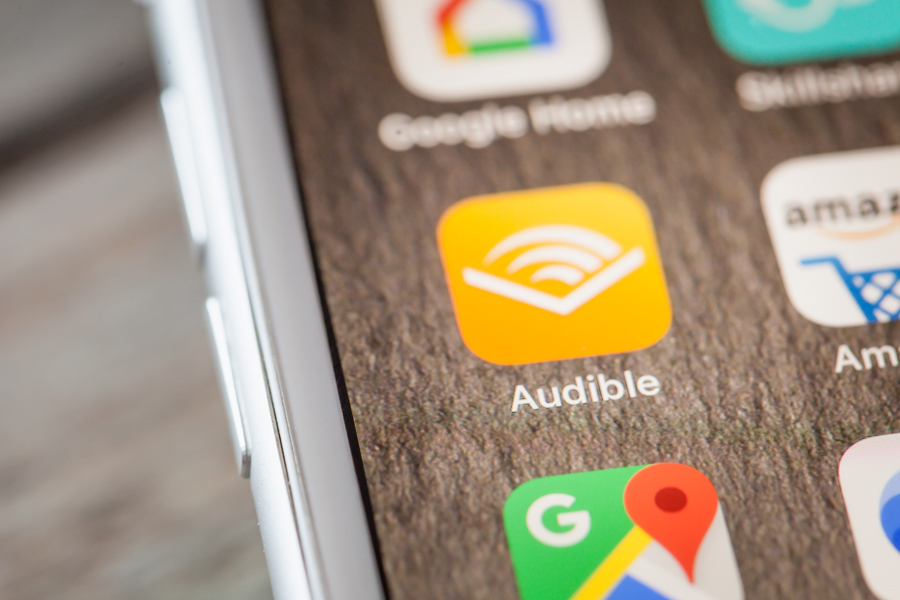 Audible is a little different to the other music services as it focuses more on audiobooks and audio shows.  Owned by Amazon, with access to the company's vast book library, Audible provides you with ad-free listening for a huge variety of audiobooks.
Your collection is stored in the cloud, meaning you can access it across all devices, and you can pick up where you left off thanks to place saving. Audible is a subscription service, but offers a 30-day free trial and a free first audiobook.
Audible Cost
Audible has a monthly subscription cost, although you can purchase annual memberships for a more cost-effective option:
Audible: $16.45 per month
Original Author: Sam Bloom