From listening to our favourite podcast on the commute home, to blasting hours of catchy tunes at the summer BBQ party, a good playlist is music to our ears. But if you're an iPhone user, you'll know that iTunes Music and iTunes Radio can't always get the party started. Sometimes these default Apple apps can be confusing, or limiting in terms of functions. That's why we've created a list of some of the most popular music apps for iPhones to make sure you don't suffer a quiet ride home.
Top music apps for iPhone
As with music genres, there are plenty of music apps and music streaming services to also check out for iPhone users, including:
Deezer
Soundtrap
Pacemaker
SoundHound
TuneIn Radio
SoundCloud
YouTube Music
Shazam
Vox Music Player
Spotify
If you're after a quick comparison, check out our guide on Apple Music versus Spotify.
Deezer: Music & Podcast Player
If you're a fan of Spotify and similar apps like iTunes Music and iTunes Radio, Deezer is designed as an alternative. Its main selling point is Deezer Flow, a feature designed to tailor the music it plays to suit you. Unlike some streaming services, Deezer features the latest hits as well as old-school songs which are now largely stored on vinyl records and discs. You can also download podcasts and stream to different radio stations.
Deezer Cost
Deezer has multiple plans available for music lovers to choose from, including:
Deezer Free
Deezer Student – which costs $6 per month, but terms and conditions apply
Deezer Premium – which costs $12 per month
Deezer Family – which costs $18 per month
Deezer HiFi – which costs $18 per month
Soundtrap
Soundtrap is an ideal free music app for artists and aspiring musicians. Created by the fine folks at Spotify, Soundtrap allows you to record and edit songs using audio from your mic. The app also includes instruments like drums, piano, and synths. You can then collaborate on your track by using the built-in text and video chat features. A paid subscription service is available and offers similar unrestricted access to many of the features included in the free version.
Soundtrap Cost
Soundtrap has multiple plans available for music lovers to choose from, including:
Soundtrap Free
Soundtrap Music Makers Premium – $11 per month, suitable for aspiring music creators
Soundtrap Music Makers Supreme – $16 per month, ideal for music creators after the full experience
Soundtrap Storytellers – $16 per month, ideal for podcasters
Soundtrap Complete – $20 per month, for the creator who wants it all
Pacemaker
Cassette mixtapes are pretty much now considered a legacy of the 80s. But the process of crafting a playlist as a love letter to a highschool crush is timeless. Pacemaker brands itself as a DJ app, focused on creating and sharing playlists, using iTunes or Spotify as its source of tunes. But most importantly, Pacemaker allows you to interact with each track by adjusting specific levels and cropping audio to get the perfect mix.
Pacemaker Cost
Pacemaker is free to download and use, with in-app purchases also available if you're after something extra with your music.
SoundHound – Music Discovery
Love Siri? SoundHound is a hands-free music app which allows you to use voice control to search and play your favourite tunes. It's been making plenty of noise as a standout music identification service. But it also allows you to stream the nation's chart toppers and sing-along with real-time lyrics. This is an especially ideal app if you're constantly fussing over the car radio.
SoundHound Cost
SoundHound is available for free, or as a paid service if you're after an ad-free experience:
SoundHound Free
SoundHound Premium – $10.99 for an ad-free experience
TuneIn Radio
If you're stuck in the office and don't want to miss out on the big NBA game happening at the Staples Centre in Los Angeles, or if you're just plain homesick, TuneIn Radio might just be the closest you can get to experiencing overseas travel without paying a cent on flights and accommodation. The app gives you access to radio stations around the world so you can live stream a massive selection of music, news and sports straight from your device. Podcasts are similarly available.
The TuneIn Radio Pro app is also separately available for $14.99. This particular monthly subscription service removes ads and allows you to use listen offline as well as record what you're listening to.
TuneIn Radio Cost
TuneIn Radio is available as a free service, although there is a Pro Version available, in addition to optional in-app purchases if you're looking for something extra.
TuneIn Radio Free
TuneIn Radio Pro – $14.99 per month for ad-free listening and recording capabilities
Phone plans for music streaming
If you're after a new music streaming app, consider picking up a new phone plan while you're at it. Phone plan inclusions constantly change prices and data inclusions, so it's worthwhile to have a scan every now and then, to make sure you're not missing out on a bargain, or potentially missing out on a deal! You can find prepaid and postpaid plans in the table below.
Here is a selection of postpaid plans from Canstar Blue's database with a minimum of 10GB of data, listed in order of standard cost, lowest to highest, then by data allowance, largest to smallest. Use Canstar Blue's phone plan comparison tool to see a wide range of plans on offer from mobile providers. This table includes products with links to referral partners.
Here is a selection of prepaid plans from Canstar Blue's database with a minimum of 10GB of data, listed in order of standard cost, lowest to highest, then by data allowance, largest to smallest. Use our comparison tool to see a wide range of plans from other providers. This table includes products with links to referral partners.
SoundCloud
Are you the type of person who always wants to stay ahead of the curve when it comes to new music? SoundCloud is one of the largest music and audio streaming platforms, giving happy users the opportunity to discover upcoming artists and interact with other people online. From indie artists to some of the biggest players in the music industry, the platform features a variety of genres as well as audiobooks and podcasts. SoundCloud is a free app to download and use, but you can choose to pay for one of four paid options.
SoundCloud Cost
SoundCloud has multiple plans on offer, including:
SoundCloud Free
SoundCloud Go – $6 per month for ad-free listening, with offline listening capabilities
SoundCloud Go+ – $12 per month for ad-free listening and access to SoundCloud's full catalogue and high quality audio
SoundCloud Pro Unlimited – $12 per month for unlimited upload time, advance audience insights and other helpful areas for artists and creators
SoundCloud Repost – $2.50 per month to allow you to distribute tracks to major music services and access to promotional tools
YouTube Music
YouTube Music replaced Google Music in 2020. Luckily, users were able to easily transfer over their music libraries, personal tastes and preference algorithms, so not too much was lost in the process. Improved features from YouTube Music include: assistive playlist creation, collaborative playlists, programmed playlists, player page redesign and the explore tab. Users can also integrate YouTube Music with existing apps like Android TV, Google Maps and Google Assistant, so they can have their favourite tunes wherever they go. And, as an added bonus, you can also experience a 30-day free trial.
YouTube Music Cost
YouTube Music has just one subscription plan for music lovers:
YouTube Music – $15 per month
Shazam
Are you obsessed with a catchy tune on the radio, but can't figure out the name of the singer or the song title? Shazam is one of the most well-known music identification services, and can even help you sing along by providing lyrics as well as sourcing music videos on YouTube. The app also contains visual recognition, which is said to be compatible with posters, magazine and books containing the Shazam camera logo.
But Shazam isn't a one trick pony. It offers similar features to other media players and can recommend new tracks, share songs, and perform a bunch of other functions.
Shazam Cost
Shazam is available to download and use for free.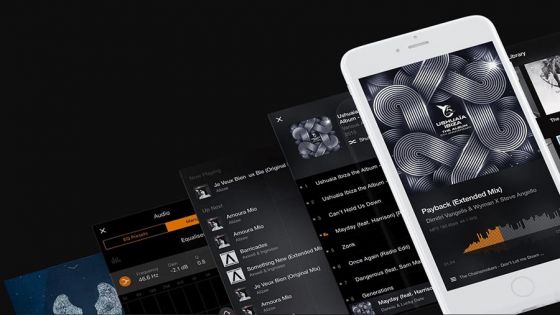 Vox Music Player
Remember the days when people used to scavenge for free music on piracy sites like Limewire and Napster, before burning their newly downloaded tunes onto CDs? Then you might be able to vaguely recognise file formats such as M4A and FLAC, which Vox Music Player uses.
Vox has been hailed as a simple and more format-inclusive alternative to iTunes. Apple's default library has slowly evolved into an all-encompassing media library for music, audio books, movies and TV shows. But many users have criticised the company for the lack of versatility when it comes to file formats, especially lossless audio files.
Vox is designed to support a variety of tracks, not just the ones saved as an mp3. It can compile songs from a variety of sources including your iTunes library, a folder on your computer, and through internet radio. The different versions of this app include the Vox iOS Player, Vox Mac Player and Vox Radio.
Vox Music Player Cost
Vox Music Player is available for free, although there are some in-app purchases available.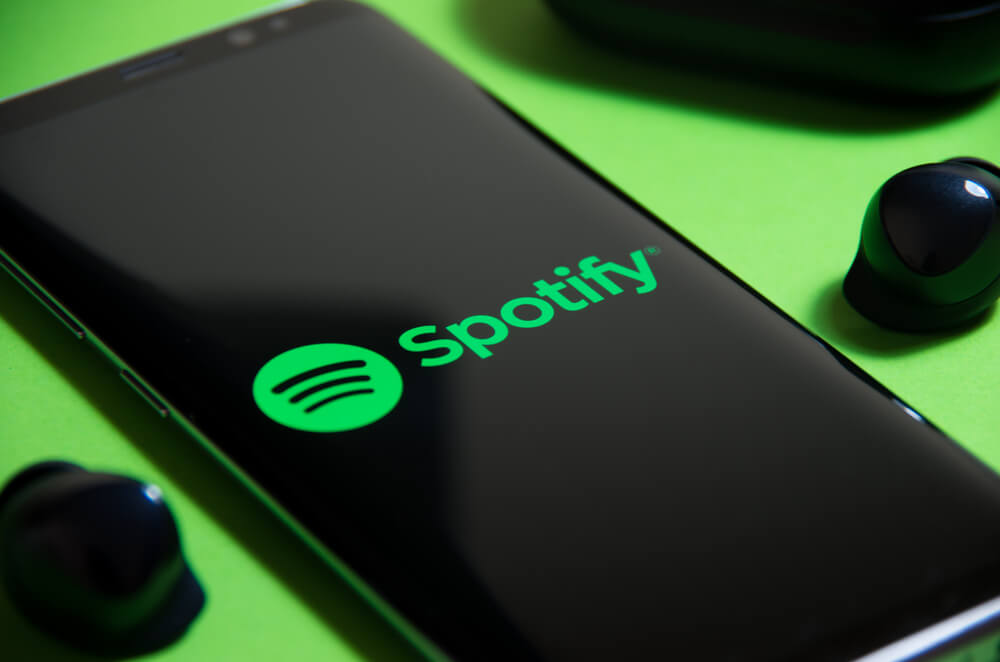 Spotify Music
It wouldn't be a 'best of' music apps list without Spotify, especially as the streaming service has topped the Apple charts as the most downloaded music app for iPhone users. The popular, free, app allows you to enjoy your favourite songs and podcasts on different devices, with a variety of playlists also crafted to suit different moods, activities and genre preferences. You can even collaborate with your friends to make the perfect playlist, provided they have their own Spotify account.
If you want to listen offline – as well as listen to fewer ads – then Spotify has a number of paid premium options. There's also special discounts for student and families, as well as free trial offers throughout the year.
Spotify Costs
Spotify has a number of plans available for users to choose from, including:
Spotify Free
Spotify Premium Individual – $11.99 per month, with ad-free and offline listening available
Spotify Premium Student – $5.99 per month, although terms and conditions apply to student sign-ups
Spotify Premium Duo – $15.99 per month, which allows two people to share a Spotify Premium Account
Spotify Premium Family – $18.99 per month, which gives up to six people access to a shared Premium account