If you're looking for a high-end iPhone alternative, there's a much-anticipated (and slightly controversial) new device heading to Australia. Huawei has launched its premium Mate 30 and Mate 30 Pro smartphones, and there's good news for fans of the Chinese brand: the Mate 30 Pro will be available here before the end of 2019.
We don't yet know when the Mate 30 Pro will be released, where you'll be able to buy it, or how much the high-end device will actually cost (our guess? At least $1,500 outright). But Huawei has now confirmed specifications and features for the Mate 30 range, including powerful internals and a seriously pro-level camera setup.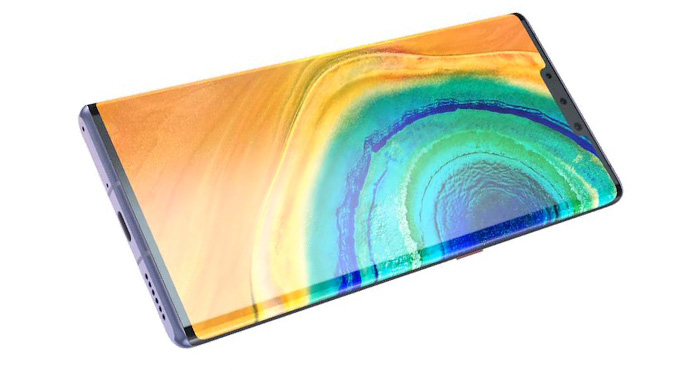 Huawei Mate 30 Pro: specs and features
The Huawei Mate 30 Pro features a 6.53-inch OLED display and, in terms of screen size, is on par with Apple's iPhone 11 Pro Max. The Mate 30 Pro's new Horizon display is curved over each side of the device to a full 88 degrees, offering what Huawei is calling the 'ultimate immersive viewing experience'. Not only is the screen itself bigger, it's also capable of new controls via side-touch interaction, meaning there's no need for physical volume buttons.
Under the hood, the Mate 30 Pro includes a Kirin 990 processor, plus 8GB of RAM and 256GB of storage. You'll also find a huge 4,500mAh battery, which – when paired with the phone's improved power efficiency – should give you at least a full day of use on a single charge. The Mate 30 Pro will also be compatible with Huawei's range of charging options, such as 40W SuperCharge, Wireless SuperCharge, and Reverse Charge (the ability to use your phone to charge other devices).
Other miscellaneous specs include IP68 water and dust-resistance, an in-screen fingerprint scanner, 3D depth biometric face unlocking, a stylish Always On display, and Gesture Sensor for touch-free control. But what will really excite long-time Huawei fans is the company's continued partnership with Leica to offer cutting-edge smartphone cameras.
Huawei Mate 30 Pro cameras
The Mate 30 Pro's rear camera setup includes four separate lenses, including two 40-megapixel sensors offering 'Cine Camera' and 'SuperSensing' features. Essentially, this means detailed and clear night and low-light shots, plus new video tricks including Ultra-Wide Angle Time-lapse and Ultra-Slow Motion (up to 7,680 frames per second). You'll also find an 8-megapixel telephoto camera with up to 3x Optical Zoom, 5x Hybrid Zoom, and up to 30x Digital Zoom, and a 3D Depth Sensing camera.
These lenses are housed in back in Huawei's new Halo ring: a large circle in the top centre of the device. While it's not as trypophobia-inducing as the iPhone 11 Pro's tri-camera setup, it seems less aesthetically pleasing than the camera arrangements found in other multi-lens devices; we suspect some buyers will love it, while others will be turned off.
In front, there's a 32-megapixel selfie camera, plus 3D Depth Sensing for awesome portrait shots with bokeh and adjusted light and contrast (plus real-time bokeh effects in video, thanks to enhanced image processing). Overall, if an impressive camera is a priority when it comes to your smartphone purchases, you'll probably be happy with the Mate 30 Pro.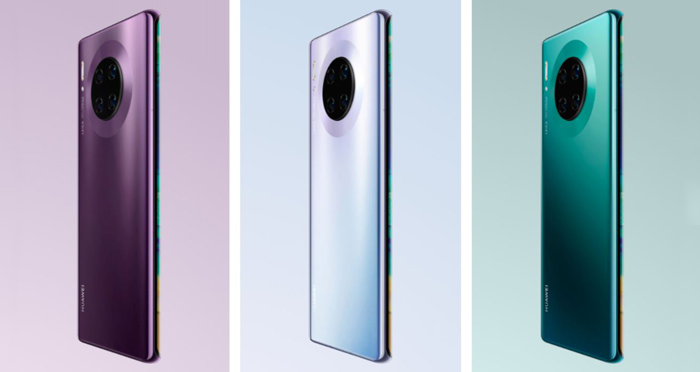 The bad news: no Google and no 5G
The Mate 30 Pro runs on the EMUI 10 operating system, a Huawei-designed interface that sits on top of Android 10. However, due to the recent US trade ban on Huawei, there'll be no Google apps on the Mate 30 series – this means no Google Maps, no Chrome, no YouTube, and definitely no Google Play Store.
Instead of using the Play Store to find and install apps, Mate 30 Pro owners will instead need to use Huawei's App Gallery. This alternative app store features more than 45,000 titles, all integrated with Huawei Mobile Services, so you'll still be able to download most of your favourite applications via this platform.
Unfortunately, there are exceptions: for example, while Facebook and Twitter are available through the App Gallery, popular omissions include Netflix, Uber, and Aussie-specific content such as Stan and Foxtel Now.
Of course, if you absolutely can't live without Google-owned apps and services, there are ways around it. Savvy Australians should be able to 'side-load' many of these excluded apps once the Mate 30 Pro arrives in stores, although how smoothly these apps will work on Google-free Huawei devices remains to be seen. Still, the lack of effective Google integration from the get-go is likely to prove a deal-breaker for some Australian buyers, although it won't impact Huawei's continued success in Google-free China.
In addition to the Google app ban, there may be more bad news for Aussie Huawei lovers: there's apparently no 5G. Although both the Mate 30 and Mate 30 Pro will be offered in 5G variants overseas, it doesn't appear the Australian version will feature 5G support. Considering the speed claims made by Huawei regarding the Mate 30 Pro – such as achieving double the speed of competitor device, the Samsung Galaxy Note 10+ 5G – this is a definite bummer for Australians eager to try out new 5G devices.
Mate 30 Pro: quick specs list
6.53-inch OLED screen with Horizon display
EMUI 10 operating system
Kirin 990 processor
4,500mAh battery
Wireless, fast, and reverse charging
Quad rear cameras (40MP ultra-wide, 40MP wide, 8MP telephoto, and 3D Depth)
35MP front camera
IP68 water/dust resistance
Fingerprint and face unlock
The Mate 30 Pro is expected to make its way to Australia this year. But if you're looking for a new high-end smartphone – especially one available on a plan from Telstra, Optus, or Vodafone – and don't wait to wait around (or miss out on YouTube!), you may prefer the new iPhone 11 series, the Samsung Note 10, or even the Samsung Galaxy S10 series – all of which are available in stores now.