Kogan Mobile Phone Plans Review
Kogan has made a name for itself as a discount online retailer, specialising in electronics. However, the company has since expanded into other areas, including the competitive mobile phone plan market. While Kogan Mobile currently operates as a Mobile Virtual Network Operator (MVNO) on the Vodafone 4G network, Kogan's first venture into mobile phone plans was back in 2012 on the Telstra network – so it's certainly not the newest telco on the block.
Much like its online retail venture, Kogan Mobile puts an emphasis on good value at reasonable price points for its prepaid mobile plans. But how does Kogan Mobile compare to other MVNOs, and should Kogan Mobile be on your radar when comparing mobile phone plans?
How does Kogan Mobile compare to other prepaid providers?
The following table shows a selection of published prepaid plans on Canstar Blue's database, listed in order of lowest standard monthly cost to highest, then by data allowance, largest to smallest. These plans have been compared to Kogan Mobile's Extra Large $49.90 30-day plan. Use our comparison tool to see all plans available on Canstar Blue's database. This table includes products with links to referral partners.
Kogan Mobile plans at a glance
Kogan Mobile offers four tiers of prepaid plans, with three prepayment periods to choose from — either 30 days, 90 days, or 365 days. Before you choose your plan, you'll need to purchase a $2 SIM prepaid starter pack. While all prepaid plans are BYO phone, you can always buy a new handset directly from Kogan (often available at reduced prices), with devices from Apple, Samsung and Google available. All of Kogan Mobile's prepaid plans include unlimited standard national calls and text, with data inclusions starting at 3GB and going up to 40GB.
The telco's prepayment options can be a bit confusing. Like other prepaid plans, the standard is that you pay in advance for 30 days, and make subsequent 30-day recharges thereafter. However,  Kogan gives you the option to also prepay for 90 or 365 days on your plan – essentially buying three 30-day cycles, or a year's worth of recharges, in one go.
While the upfront prepayment might seem expensive, opting for a longer term means you'll save money in the long run. You might also find discounts on these prepayments from time to time, so keep an eye on Kogan if you're looking for budget-friendly prepaid deals.
There are also 365-day 'Flex' plans on offer, which are more like the long-term prepaid plans that you might see from other telcos. Prepay upfront and you get to use the full data allowance however you want.
The following table shows all Kogan Mobile 30-day plans as published on Canstar Blue's database, listed in order of cost from lowest to highest.
What does Kogan Mobile offer?
If you decide to sign up with Kogan Mobile, you can expect relatively simple plans, with a few extras thrown in. While you won't find the entertainment or data-free streaming inclusions offered by Australia's big three telcos (and some of the smaller providers), Kogan Mobile's emphasis on decent value at a reasonable price might be enough to interest you regardless.
Kogan customers also have the option to add on extra services, and unlike some of the other telcos, Kogan Mobile doesn't include excess data charges. If you do use up your included gigabytes, data service is simply suspended until the 30-day expiry block is over, or until you recharge or top-up your data.
|  Feature | Kogan Mobile plans |
| --- | --- |
| Entertainment bonuses | |
| Data-free video streaming | |
| Data-free music streaming | |
| International calls/texts | |
| International roaming | |
| Set-up fees | |
| Data overage fees | |
Compare Mobile Plans
Kogan Mobile network and coverage
Kogan Mobile operates on the Vodafone 4G network, which, as the third largest telco in Australia, now covers over 22 million Aussies. Vodafone has also committed to building 74 new mobile towers across regional Australia to improve service, and is also working on upgrading its current network.
To find out if you'll have access to Kogan Mobile powered by the Vodafone network, visit the Kogan Mobile website to check your coverage.
Features and bonuses
All of Kogan Mobile's plans come with unlimited standard national calls and text, plus data to use in Australia. There are also a few extras that Kogan Mobile offers, which could entice you to sign up to the telco.
International calls: Rather than including international call allowance on all plans, Kogan Mobile has a range of three international call packs that can be added on to any of its four prepaid plans. The $5 call pack gives you 250 minutes to 10 select countries – including the USA, China, Canada, India and the UK – over 30 days. Going up to $10 will get you 250 minutes to the same 10 countries plus an additional five, including New Zealand and Thailand. Finally, Kogan's $15 pack gives you 250 minutes of calls to 20 countries, including Japan and Indonesia. If you need to make calls to countries not included on these packs, the Premier Access Bolt-On is $14.90 for 30 days, with international calls deducted from that credit amount: for country-specific rates, you'll need to check Kogan's website.
International roaming: Kogan Mobile does provide an international roaming option; however, it might be a bit limited for some customers. Kogan's roaming pack is priced at $15, expires after 24 hours, and includes 1GB of data, 100 standard texts, and 30 minutes of calls to select countries. This pack can only be used in 10 countries, including Fiji, New Zealand, Indonesia, Thailand, the UK and USA.
Add-on data: If you run out of gigabytes, you can easily add on a data pack to any of Kogan Mobile's prepaid plans. This gives you an additional 2GB of data over 30 days for $14.90; however, any additional data will not roll over after the 30-day expiry.
Auto-recharge: You can easily set up auto-recharge by logging into your account on Kogan's website, or through the Kogan Mobile app.
Qantas Frequent Flyer Points: Kogan has partnered with Qantas, so you can earn Frequent Flyer points with eligible prepaid plan purchases and recharges. If you're already an active earner of Qantas Frequent Flyer points, this could be a good incentive if you're considering Kogan Mobile.
Individual products
Kogan Mobile 30-day plans
The basic offering, Kogan's 30-day plans are offered across four price points with varying data allowances. The Small plan includes 3GB of data, the Medium has 13GB of data, the large includes 20GB, while the Extra Large plan has 40GB of data included. All plans include unlimited standard national calls and SMS.
Kogan Mobile 90-day plans
If you prefer to pay upfront, you can choose from the 90-day plans. Kogan requires you to prepay the full amount for the plan upfront, then your data inclusion is broken into each 30 days, rather than giving you all the data upfront. Once you use your inclusion for those 30 days, your data will be restricted until the next 30 days starts. The 90-day plans start at $46.90 with 9GB total (3GB every 30 days) and go up to $139.90 upfront with 120GB of included data (40GB every 30 days).
Kogan Mobile 365-day plans
Much like the 90-day plans, the 365-day plans require you to pay upfront, but your data spread over 30-day periods. There are also only three plans to choose from — the Medium plan at $205.60 for 158GB in total (13GB every 30 days), the Large at $273.70 with 243GB in total (20GB per 30 days) or the Extra Large for $334.40 upfront with 486GB in total (40GB each 30 days).
Kogan Mobile 365-day Flex plans
The Kogan Flex plans are more like the other long-term plans you might come across from other prepaid providers. Pay the full plan amount and you'll get all your data inclusions upfront. This means you'll have to ration your own data over those 365 days, but if you find your data usage changes from month-to-month, this might be the better option for you. There are four plans to choose from and plans start at $150 with 80GB of data and go up to $335 with 486GB of data.
Kogan Mobile contact details/customer support
Need some help with your Kogan Mobile plan or service? The telco offers several contact and support options, including:
General customer support: 1300 056 426, or 12612 from your Kogan handset ( for existing customers)
Twitter:  @KoganMobile
How does Kogan Mobile compare?
Kogan Mobile isn't the only telco offering Vodafone network coverage at lower prices. The following providers also use parts of Vodafone's 4G network.
Is Kogan Mobile a good deal?
While Kogan has definitely made a name for itself in the online retail space, its prepaid mobile plans are a competitive option. Offering unlimited standard national calls and texts on all plans is a definite plus, and the data inclusions are decent for each price point, compared to what's on offer from other providers. If you're a bit of a super-saver, the options to prepay for 90 or 365 days might be an enticing deal. While it may look expensive to prepay upfront (especially on the Large and Extra Large plans), it does work out to be a reasonable saving overall.
Kogan Mobile might be light on the extras, but those extras are reasonably priced for the inclusions. The option to add additional data, rather than being automatically charged for excess usage, is a serious plus for customers concerned about bill shock.
However, some users might find it frustrating to have to purchase international call packs, as some telcos offer international calls as part of certain plans. These international add-ons might also be limiting if you wish to call countries not currently included in Kogan's calling packs.
Overall Kogan Mobile does have some good-value and straightforward plans on offer. It's also handy to be able to buy a new handset, SIM card and prepaid plan through the one website. If you are looking for a prepaid plan with good talk, text and data value, it might be worth considering Kogan Mobile when you compare phone plans.
Related articles
About the author of this page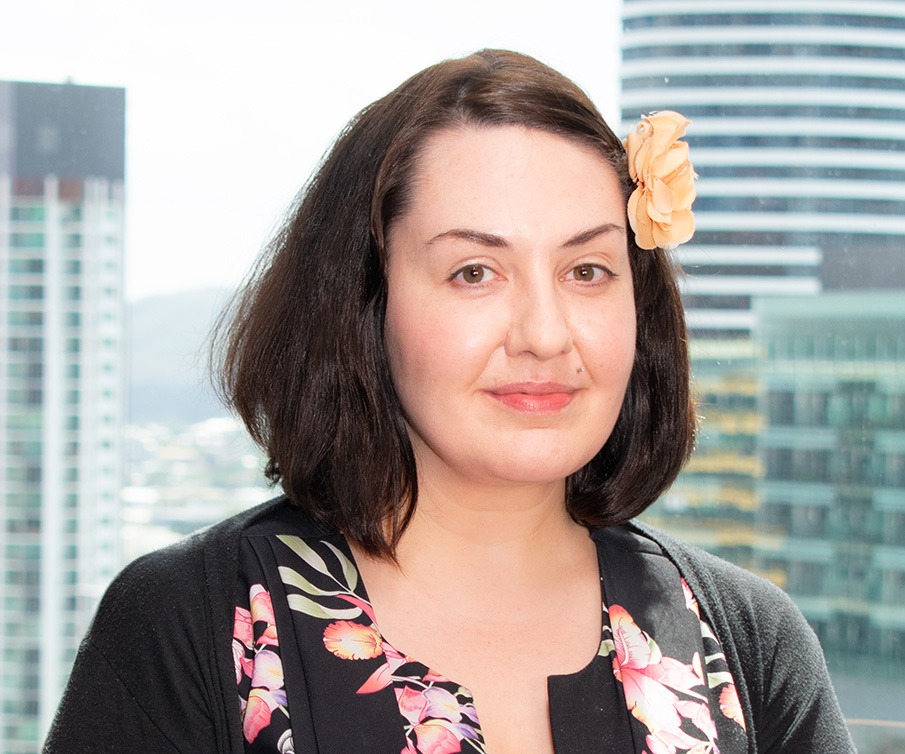 This page was written and is regularly updated by Canstar Blue's Telco Editor, Tara Donnelly. Having spent over seven years writing for and editing telco comparison websites, she's an expert in all things phone & internet, including NBN plans, wireless technology, the latest mobile devices and how to find the best deal for your family. She loves to highlight the next best deals, while also flagging the things you need to be aware of.
What do customers think about Kogan Mobile phone plans?
In 2019, Australians gave Kogan Mobile 4 out of 5 stars for Overall Customer Satisfaction in prepaid mobile plans.
Kogan Mobile Prepaid Phone Plans
Canstar Blue
Award:
Overall Satisfaction