Carrying on the brand's tradition of affordable smartphones packed with features is the Nokia 5.4. These days, Nokia has a more recognisable reputation for producing a solid smartphone experience for a cheaper price point (with the exception of its premium 5G device, the Nokia 8.3 5G), and with that is the kind of reputation continued with the 5.4.
You can tell there is real effort and consideration put into the sorts of features that Nokia wants to include with their devices, and this comes from Nokia's understanding of its market. The Nokia 5.4 is designed with family in mind, but also aims to be your companion in work and life with a tagline of 'Be your own boss'. It aims to be a phone for daily life — reliable enough to handle your daily usage and work-related needs, but with just the right amount of features to capture life's precious moments, and all at an affordable price point.
But the question is, does this match up to real-life performance and does it provide real value for money? In this review, we'll take a look at how the Nokia 5.4 stacks up and whether this budget-friendly phone is going to be the right device for you.
Nokia 5.4 features and specs — quick summary
Here is a quick look at the features and specifications of the Nokia 5.4 phone:
$329 AUD RRP
6.39 inch HD+ display
128GB internal storage + expandable Micro SD storage up to 512GB
4GB RAM
4,000mAh battery with 10W fast-charging compatibility
Qualcomm Snapdragon 662 processor
Fingerprint scanner + facial recognition for unlocking
Quad rear-camera setup (48MP main + 2MP depth + 5MP ultrawide + 2MP macro)
16MP front-facing camera
Range of video effects
Runs Android 10 (Android 11 ready)
Polar Night and Dusk colourways
Nokia 5.4 Pros:
Nice size, feels solid and comfortable to hold
Finish looks really nice and different to other phones
Includes a range of video features
Fast and intuitive to use
Nokia 5.4 Cons:
Screen brightness auto-adjustment is temperamental
Glitchy and slow camera app
Screen not particularly vibrant
Photo colours not as vibrant
Design and functionality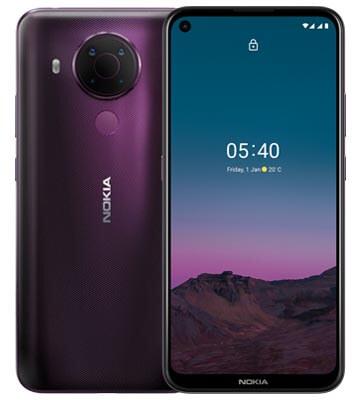 There is no doubt that when Nokia designs a phone, they're not scared of doing things differently. The Nokia 5.4 has the same signature round camera setup that is on most of the devices now (including the Nokia 5.3 and 8.3 5G phones). Nokia states that its phones undergo more vigorous testing than the industry average, to ensure phones are built to last. One thing you do notice with the Nokia 5.4 is that it's solid — it's certainly not as heavy as the Nokia 8.3 5G was, but it feels sturdy.
Once again, the colour choices are very much inspired by nature. The Nordic design of these devices is always a big marketing point made with Nokia phones and they certainly do look nice. The 5.4 is available in Polar Night and Dusk, to evoke the 'tones of a winter night's sky'. I was given the Dusk colour and it is very pretty in reality — it has the deep moody look that does feel very Nordic. There's an interesting stripy texture on the back but with a smooth, glossy finish, which does smudge easily, so you'll definitely want to use the included clear jelly case.
The Nokia 5.4 is 6.39 inches with an HD+ display. I found the vibrancy of the screen to be a bit of a let down and at times, the colours looked slightly more muted than you'd expect. However, it's not an obvious difference and it's certainly not uncommon for screens at this price point to not be as vibrant as the more expensive devices. The auto brightness function was one issue I had when using the phone. It was super temperamental to the slightest shift in light, and while that's good in theory, it's not great when you're in the middle of watching something and shifting the phone slightly and the screen quickly darkens more than you need — then you need to move the phone around to catch the right light to bring the brightness back up. Luckily, this is a function you can switch off if you find it too touchy.
As for unlocking, you can setup both fingerprint and facial unlocking (in addition to PIN), with the fingerprint scanner on the back, just under the cameras. Both the fingerprint unlocking and facial unlocking is quite quick and seamless — I didn't really have too many issues with needing to reposition my finger or face to unlock, so it's good to see Nokia has pretty good tech behind this, even at the low price point.
Overall, the Nokia 5.4 was really easy to use, quite comfortable to hold and it certainly looks great. The size is perfect for giving you that big-screen experience without it being too huge or heavy to hold comfortably in one hand.
Performance
The Nokia 5.4 is powered by a Qualcomm Snapdragon 662 Mobile Platform processor, has 4GB of RAM and has 128GB of internal storage plus up to 512GB of expandable MicroSD storage (good news if you're looking for a phone with expandable storage). It's powered by a 4,000mAh battery and includes Nokia's Adaptive Battery technology to give you the sort of solid battery performance that Nokia has built its reputation on.
For a device at under $400, your expectations on performance are naturally going to be a little lower. I found the Nokia 5.4 to be rather fast and seamless to use for normal day-to-day activities. Social media was rather quick to load and scroll through, navigating with gestures was generally seamless, and overall there were no major performance issues. One minor issue I had was the Nokia's tendency to require a PIN to unlock after periods of inactivity. While this isn't uncommon if your device has been unused for longer periods, I found that this was more frequent and after really short periods. This might not be an issue for some and while it does mean your device is a little more secure, it's not great if you want to quickly unlock your device.
The screen does provide a really nice viewing experience when you're watching videos on the Nokia 5.4 — whether its shows and movies or music videos. The built-in speakers were surprisingly immersive sounding when watching videos, although I found the speaker placement was quite easy to block if you positioned your hand in the wrong way. For a device at this price point, the overall video viewing experience, including the sound, was really great, although the colours are a little muted at times.
Of course you can't talk about a Nokia without mentioning the battery performance. Using the battery charger included with the Nokia 5.4, charging is a little slow and it took around two hours to charge up to 100%. Streaming HD video for just over 30 minutes drained around 4% of the battery, and social media use for around the same amount of time drains a similar amount of battery. Overall, it is a solid battery performance and Nokia includes a fairly decent battery for the price point.
One other thing to note with the performance of the 5.4 was the camera app. I found at times the app to be a little buggy — there were error messages at times and the app wouldn't take photos when this message popped up, however this seemed to be in low-light situations and while using the macro lens. The app was also a little laggy, and at times when I opened the camera and waited for the app to launch, it would still be showing an image of the last thing I had taken a picture of.
Overall, the Nokia 5.4 offers a great performance for a sub-$400 device. While you won't get the ultra-fast performance of a premium phone, nor the vibrant screen experience, there was certainly nothing lacking in what you get from this phone and nothing that detracted from the overall experience.
Cameras
The Nokia 5.4 comes with a quad rear-camera setup featuring a 48MP main, 2MP depth, 5MP ultrawide and 2MP macro lenses, along with a 16MP front-facing camera. While the camera app was at times a bit glitchy to use, the lenses themselves produced some good results. One thing I did notice was that the photo results were much more impressive than what it looked like on screen when taking the photos.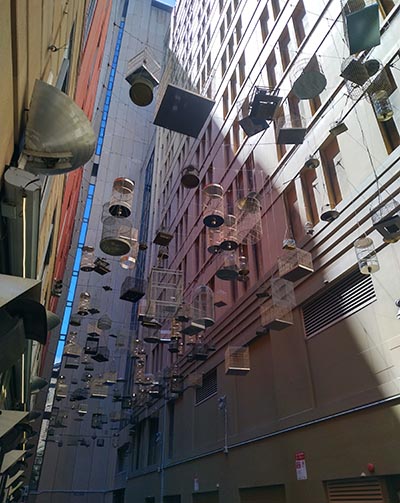 The main 48MP lens does a good job at both indoor and outdoor photography. The lighting of the photos and adjustment of the lighting produced some nice results. Indoor photography wasn't as sharp as outdoor shots and I found that the image on screen when taking the photo looked a little grainy, but the result after you take it was sharper and clearer than expected. I did find that while the colours were true to life, they were a bit duller at times.
One big surprise was the night mode feature. On screen it was hard to tell what you were taking a photo of as it was so dark, but the image results were surprisingly good. Usually cheaper phones with night mode tend to produce very grainy and blurry results, but the Nokia 5.4 produced clearer pictures than expected and the images were well lit in situations with low to little light source.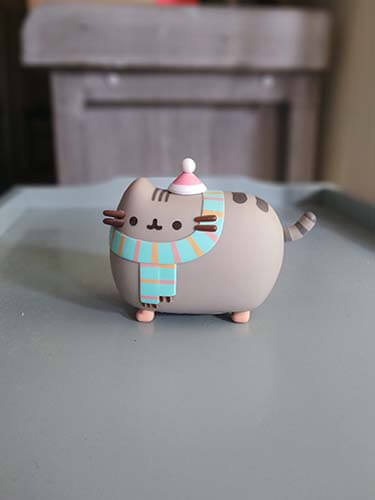 Portrait mode was quite nice, although a little temperamental at times when the lighting wasn't particularly great. Trying to take a portrait where the light source is behind the subject produced some disappointing results, however when the lighting was consistent, the result was really nice. There is a beautification feature included, as well as lighting effects that turn background lights, such as fairy lights, into shapes including stars, hearts and snowflakes.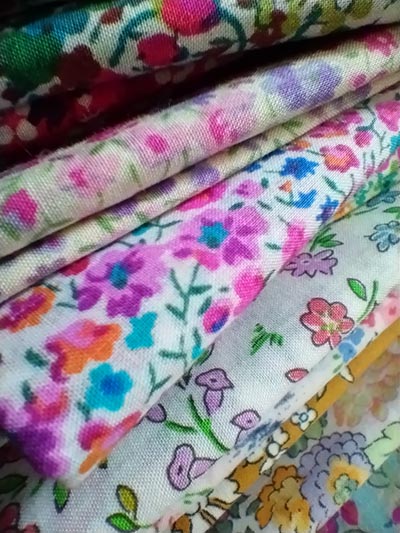 As for the macro lens, this was a little hit and miss, although many macro lenses on smartphones, especially cheaper phones, tend to be a little underwhelming. The 5.4 does pick up on details when taking macro shots, however it's quite temperamental in low light situations. It was when using the macro lens in low light that I had issues with the camera app error messages popping up and it wouldn't take photos.
An interesting inclusion for the Nokia 5.4 is the effort put into the video mode, which includes a 21:9 wide format and 24fps recording speed (the film industry standard) plus wind noise cancellation and image stabilisation. The premium Nokia 8.3 5G phone, featured a huge range of video extras and effects, and surprisingly, Nokia has included some of these features with the 5.4.
The cinema mode includes some really nice effects so you can up your creativity game. The zoom function was especially impressive, allowing for a smooth zoom in and out of your videos without needing to use pinching to achieve this (and wobbling the phone in the process). There is also the option to pause then resume your recording, so you can readjust your phone, give directions or wait for the right moment without having to stop recording altogether and ending up with multiple video files. If you like playing around with video, or maybe you have a kid or teenager who likes experimenting with making short films, it's a good phone choice for the price.
Overall, the cameras do a fairly decent job for a device at this price point. The one frustration is that you don't tend to get a clear idea of how good the photo is until you've taken it, so you'll need to check back to the results before deciding if you need to take more photos or not. While you won't get that super premium photo taking experience that you would from more expensive devices, it does the job for your day-to-day photo taking and video needs.
SIM-only plans for the Nokia 5.4
If the Nokia 5.4 sounds like the right phone for you, you'll need to buy your phone outright and bundle with a SIM-only phone plan. You'll have the choice between prepaid plans and postpaid plans from a range of plan providers. You can pick up the Nokia 5.4 from retailers Officeworks and JB Hi Fi (available soon from Harvey Norman and Big W). The below tables include a range of phone plans to compare.
Here is a selection of postpaid plans from Canstar Blue's database with a minimum of 10GB of data, listed in order of standard cost, lowest to highest, then by data allowance, largest to smallest. Try using our mobile phone plan comparison tool to see a wide range of plans from other providers. This table includes products with links to referral partners.
Here is a selection of prepaid plans from Canstar Blue's database with a minimum of 10GB of data each month, listed in order of standard cost, lowest to highest, then by data allowance, largest to smallest. If you want to compare a larger range of offers from other providers, use our phone plan comparison tool. This table includes products with links to referral partners.
Is the Nokia 5.4 the best mobile phone for me?
The biggest drawcard for the Nokia 5.4 is of course, the price. At $329, this phone does pack in a lot of quality and features that you might not expect for such a cheap phone. There are enough inclusions without going overboard, to really add in some extra value for the price point.
Another plus is the look and feel of the phone. Personally I really like the sort of 'moody' look that Nokia goes for with their devices — they do their own thing when it comes to the design, without being sucked into the trend of what the other brands are doing. However, this is of course a personal preference, and it depends on how important the look of a device is to you.
You can expect a really solid performance from the Nokia 5.4. I didn't find any major issues with using the device that detracted from the experience, and if you're after a basic device at a good price, you'll find some good value with the 5.4. The addition of extra video features and effects was a nice touch and great if you like exploring your creativity with video, but aren't looking to pay the premium price tag.
Overall you can expect a great device with the Nokia 5.4. The performance was for the most part, smooth and seamless with no major issues of note. At times, it was easy to forget that this phone was on the lower end of that $300-$400 price range. If you're looking for a device with a great performance that won't break the bank, the Nokia 5.4 is worth your consideration.
Consider the Nokia 5.4 if: You're looking for some fun video features without paying more than $350.
Related articles: