Some might say they experience true horror when low battery causes their phone to suddenly black out during a Netflix binge. But if brands are constantly claiming their devices can survive all day, why do we need to recharge our gadgets every few hours? Which phones really have the best battery life?
Batteries come with an 'mAh' rating to indicate the storage capacity available in a single hour. So, a battery with a 3430 mAh battery is estimated to provide 3430mA every hour. However, a bigger battery isn't always longer lasting. The exact usage time you can squeeze out of your mobile phone all depends on a variety of factors. Some of these include:
whether you frequently choose 4G data over Wi-Fi
different apps and configurations
battery condition
length of time you typically spend on your phone
To help you understand all the fine print, we've created a list of the different battery capacities stated by various brands and ranked them from best to worst. Brands which have a device containing a higher mAh battery capacity are featured at the top. So, before you rush out to get a new mobile phone, make sure your chosen brand isn't all talk.
Smartphone brands rated on battery life
Here is a list of major smartphone brands available in Australia, listed in order of their longest-lasting battery. This list is somewhat theoretical given brands are listed based on their 'potential' battery life, but read on for our comparison of brands based on real-world customer experiences.
Huawei
Samsung
Nokia
Oppo
HTC
Google
Sony
Apple
LG
Motorola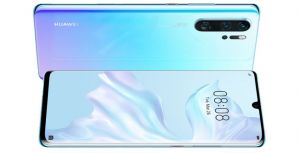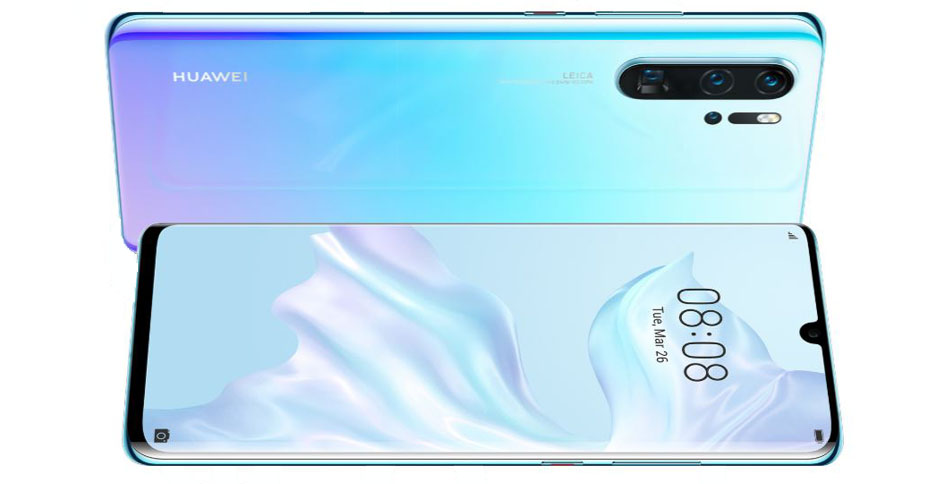 Huawei
For a phone with a hefty storage capacity, consider the 4200 mAh battery in the Huawei Mate 30 Pro. Plus, the device can apparently refuel an empty battery up to 70% within 30 minutes due to the 40W Huawei SuperCharge with TÜV Safe 40W SuperCharge. It also features wireless charging.
The Chinese tech company also claims the Huawei Mate 30 Pro comes with the Kirin 980 7nm mobile AI chipset. The 'industry-leading' technology is also said to create 'massive efficiencies' and even 'drastically improve' the user experience.
The following table shows a range of Huawei P30 Pro plans from Canstar Blue's database, listed in order of cost, from the lowest to highest and then by data allowance, largest to smallest. This is a selection of products including links to our referral partners.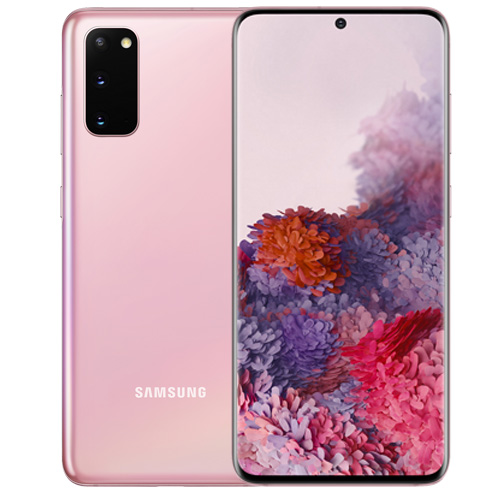 Samsung
Tired of searching for a power outlet to recharge your phone? The Samsung Galaxy S20 series phones, released early in 2020, all carry some seriously powerful batteries. Starting with the base S20 phone (available in both 4G and 5G capability), you'll get a 4,000 mAh battery. Going up to the bigger device, the S20+ (available in 4G and 5G capability) you'll get a pretty hefty 4,500 mAh battery. While the most premium device of the S20 series, the S20 Ultra, includes a huge 5,000 mAh battery.
According to the specs, the 4,000 mAh battery for the S20 should give you up to 15 hours of internet usage on a WiFi network. The S20+ 4,500 mAh battery should give you up to 17 hours of internet use over WiFi, while the 5,000 mAh battery with the S20 Ultra will give you up to 18 hours of internet use over a WiFi network. Using your mobile data for internet use will reduce the duration of internet usage by about one hour.
Samsung also have a range of cheaper smartphones which also include some decent batteries. The A51, for example, includes a 4,000 mAh battery but at a cheaper price than the S20. The A71 includes a 4,500 mAh battery, but at a cheaper price point than the S20+. Perhaps most impressive is the cheaper A31 phone with its 5,000 mAh battery, which is significantly cheaper than the S20 Ultra. If you love Samsung phones and want a great battery at a more affordable price point, the A series phones might be a better option than the S20 series.
The following table shows a selection of Samsung Galaxy S10+ plans from Canstar Blue's database, listed in order of cost, from the lowest to highest and then by data allowance, largest to smallest. This is a selection of products including links to our referral partners.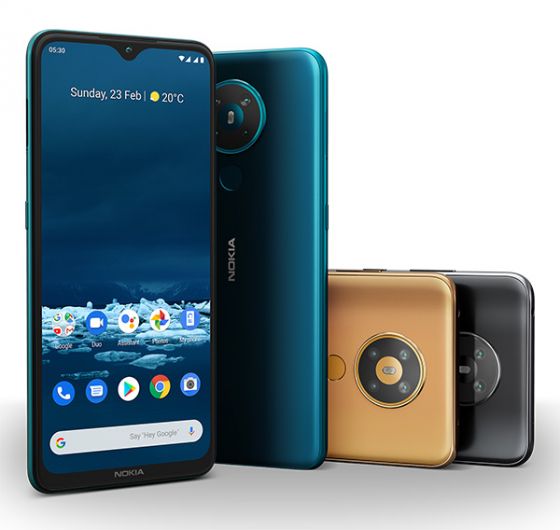 Nokia
Nokia phones have a reputation of being virtually indestructible. The Nokia 3310 put the brand on the map as a manufacturer of some of the most durable phones when the device first hit shelves in 2000. The model was revisited almost two decades later when the company launched a new version of the popular phone under the same name.
Compared to other products, the removable 1200 mAh battery might appear to give the new Nokia 3310 the short end of the stick. But the tech specs show the phone can still create tough competition:
Maximum of 22.1 hours talk time
Up to 51 hours of MP3 playback
No more than 31 days of standby time
Maximum of 22.1 hours of talk time.
But if you don't want your phone to resemble a brick with a keypad, smartphone options like the Nokia 5.3 have moved away from the company's iconic bulky yet compact design. This sleek-looking alternative has an integrated 4,000 mAh battery with AI-assisted Adaptive Battery feature, which saves energy for the apps that you use the most. Like many other cheap and mid-range smartphones, battery capacity is improving with each year.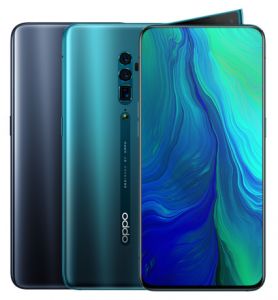 OPPO
Need to quickly charge your phone before you leave home? The SuperVOOC function is said to be a unique feature found in OPPO's more recent devices, including the OPPO Reno 10x Zoom (and Reno 5G) which uses VOOC 3.0. This is described as the newly improved take on a fast charging technology nicknamed VOOC, which is short for 'Voltage Open Loop Multi-Step Constant-Current Charging'. This is also available in the Oppo R17 and Find X smartphones.
While the R17 was famed for its use of two batteries (delivering a total of 3700 mAh via two 1850 mAh batteries), the Reno has upped the battery with a single 4065 mAh battery. OPPO has created this device with gaming in mind, with this super-charged battery and VFC flash charge algorithm to increase charging speed.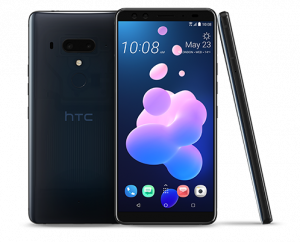 HTC
HTC appears to be one of the few brands to specifically address the difference between the phone's rated capacity versus its actual nominal capacity. The HTC U12+, for example, has a rated capacity of 3420 mAh. But the company also lists its nominal capacity to actually potentially reach 3500 mAh. As with all batteries, performance varies according to things like location, app and phone usage, cellular network and signal strength. So, these factors will affect whether you can actually get up to the 23.8 hours of talk time promised on a 3G or 4G network.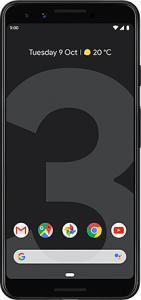 Google
The Google Pixel 4 is one of the most anticipated phones of 2019. But what about its also fairly popular predecessors, the Google Pixel 3 and Google Pixel 3 XL? When it comes to battery life, Google's devices don't win this round – especially when battling against the likes of the Samsung Galaxy S10+.
The Pixel 3 includes a 2915 mAh battery, while the larger Pixel 3 XL features a better 3430 mAh battery. But these models are said to offer 18W fast charging.
The following table shows a range of Google Pixel 4 XL plans from Canstar Blue's database, listed in order of cost, from the lowest to highest and then by data allowance, largest to smallest. This is a selection of products including links to our referral partners.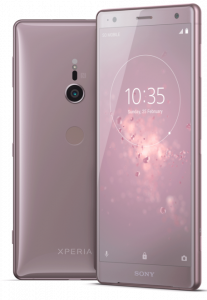 Sony Xperia
Looking for a device with strong stamina? The Sony Xperia XZ2 includes a 3180 mAh battery and comes with a function aptly called Smart Stamina. The brand claims the feature cuts energy consumption to prolong phone usage time. It also predicts how long your battery will last based on how you normally use your phone, and alerts you to activate STAMINA mode if the device thinks you're going to run out of power later in the day.
With poor battery condition being one of the main offenders when it comes to shortening the phone battery's lifespan, Sony says this device includes technologies that help keep the bars up and improve the health of your phone for longer. Some of these features include:
Qnovo Adaptive Charging: monitors the health of the battery when plugged in to avoid overworking the battery when being charged.
Battery care: pauses charging at 90% and waits just before your wake-up time to reach 100% in order to prevent damage typically caused by leaving a fully-charged battery plugged in.
Smart Stamina is also available in the smaller Sony Xperia XZ2 Compact, which contains a 2870 battery. However, the previous Sony Xperia XZ Premium includes a much larger 3230 mAh battery and similarly provides STAMINA mode.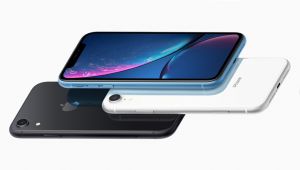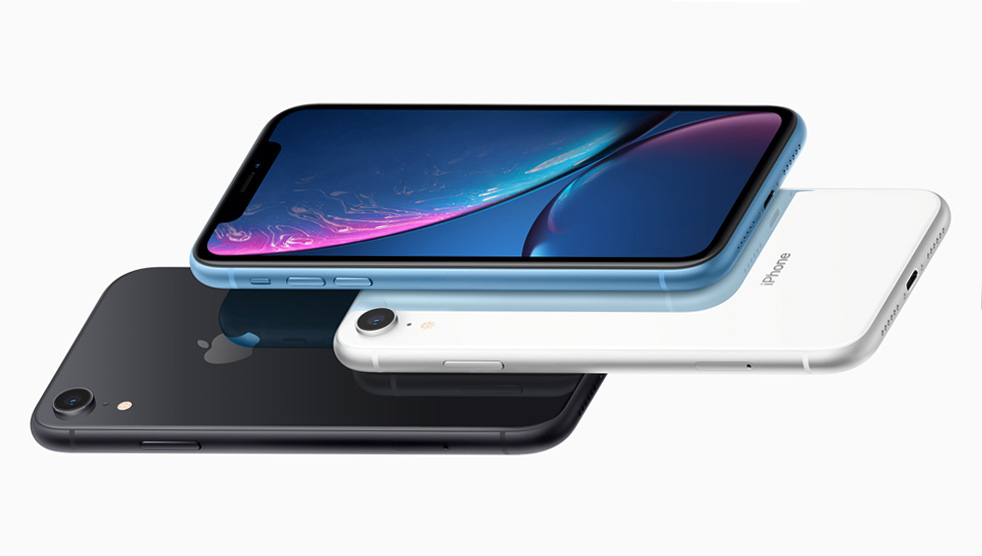 Apple
This tech giant doesn't pack the same punches as its competitors in terms of battery life, however its hard to do a direct comparison between Apple and Android devices. Running on different operating systems can also have an impact, so comparing batteries alone doesn't give you the full picture. Although later models like the iPhone Xs (2658 mAh) and iPhone Xs Max (3174 mAh) apparently offer longer lasting power than previous generations, including the iPhone 7, the iPhone XR is touted by Apple as the best battery of any iPhone.
While the iPhone XS Max has a battery of 3174 and the XR has 2942 mAh, Apple does claim that while both devices will last up to 25 hours of talk time, the XS Max will last for 13 hours of internet use, while the XR is up to 15 hours of internet use. As the XR is a lower-range model, this could account for the better battery performance as it lacks some of the flashy features included with the XS Max, including a difference in both screen size and display. The XS Max does also cost a significant amount more than the XR, which is also worth keeping in mind. So while the XS Max is the better battery judging from the mAh alone, the overall performance of the XR battery, as Apple suggests, could be the best battery of any iPhone to date.
The following table shows a range of Apple iPhone 11 Pro plans from Canstar Blue's database, listed in order of cost, from the lowest to highest and then by data allowance, largest to smallest. This is a selection of products including links to our referral partners.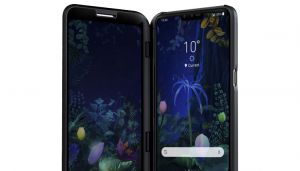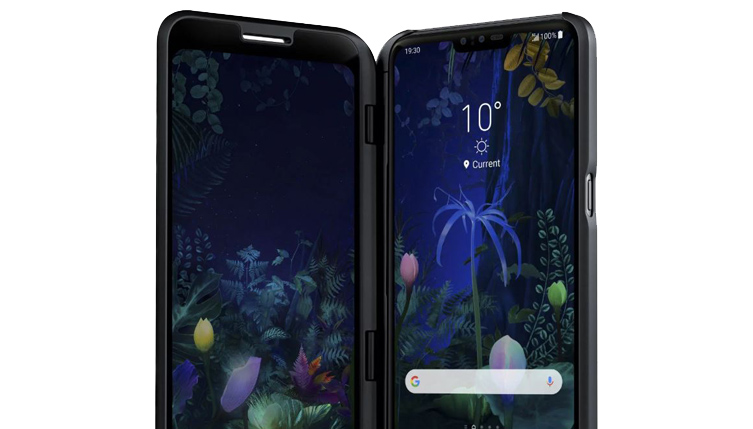 LG
LG attempts to trim the smartphone fat with models like the LG G7 ThinQ and new 5G model, the LG V50 ThinQ. The V50 ThinQ has a significantly boosted batter with a 4000 mAh battery compared to the G7 ThinQ's 3000 mAh battery. Both devices support wireless and fast charging functionalities.
The V50 ThinQ's biggest gimmick (apart from being one of the few 5G phones available in Australia) is the second screen. While it's not quite the same as the fabled folding phones we're meant to see soon, it gives you the dual screen capabilities without the fear of your screen breaking. However using the second screen regularly could end up draining your battery quicker.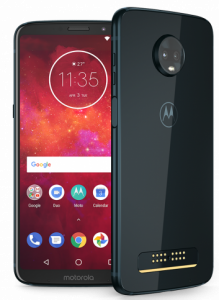 Motorola
It might be cheating, especially since Moto Mods are optional accessories. But Motorola claims that its Moto Z3 Play can last for up to 35 hours before it needs to recharge, provided it's used with the moto turbopower pack. The device itself includes a 3000 mAh non-removable Li-Ion 'all-day battery'. It also comes with a 15W TurboPower charger, which can apparently bring a substantially depleted battery back up to 'half a day's power in half an hour'. The brand warns actual battery performance depends on different things like temperature, battery condition, usage patterns, signal strength, network and device settings.
Phone battery life judged by users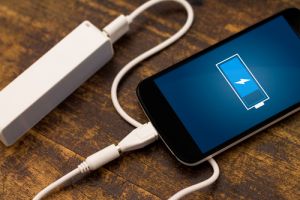 The claims made by smartphone manufacturers are one thing, but what about the real world? How long will those batteries last when it really matters? Not on paper – but when you need to make a phone call, send a text message, or check Facebook? To offer a guide, Canstar Blue's customer satisfaction research has seen seven major brands rated on battery life.
More than 1,700 Australian adults who have bought a new smartphone in the last two years rated these seven brands in the following order for battery life:
Oppo: 5 stars
Samsung: 4 stars
Sony: 4 stars
Huawei: 4 stars
Nokia: 4 stars
HTC: 3 stars
Apple: 3 stars
There is a certain amount of perception involved here given the ratings are based on the experiences of phone users rather than 'facts', but when you look at both lists, you'll see they are actually quite closely aligned.
All in all, this comparison gives you plenty to think about. Maybe you have your favourite phone brand and not even a bad battery will put you off. But if you're tired of running low all too quickly, maybe think outside the box next time and try another phone out for size.