Telstra is generally considered the largest telco provider and mobile network operator in Australia, and one that many mobile phone users turn to for those reasons. But as Australia is a large country – filled with deserts, rainforests as well as big cities – just how much of Australia is covered by Telstra and does it cover the area you're looking to live or visit? In this Canstar Blue article, learn how much of Australia the Telstra network covers, and whether Telstra is the best network provider for you.
Compare Mobile Phone Plans
What is network coverage?
Network coverage can be described as any area that is covered by a service provider. In terms of the telco industry, this includes areas from which you can make or receive a phone call, text message, or access the internet. As a result, the more extensive the coverage area offered by a telco provider, the more places in Australia you can call or message from.
What are black spots?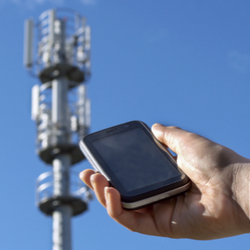 'Black spots' is the term given to areas that are not covered by network coverage. These are typically rural areas where telco infrastructure isn't supported, or where the phone signal is blocked by other structures, such as tall buildings or when you're in an underground car park. However, the Australian government and the major telcos are working on the Mobile Black Spot Program in order to reduce the number of areas affected by limited or no service. You can find out if you're affected by a mobile black spot here.
Types of network coverage in Australia
With phone technology constantly evolving and improving, Australia has a number of phone networks that currently operate and keep customers connected. 3G and 4G are currently the most common and popular options, with 5G being introduced to major cities around Australia. The difference between each network coverage option is the speed at which they operate (with 4G being faster than 3G, and 5G faster than 4G), as well as how much of Australia they cover.
If you're interested in learning more about network coverage options, you can find more details here.
Telstra 4GX & 4GX-lite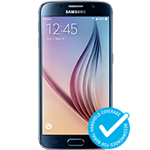 Telstra 4GX is a step-up from the original 4G network, with Telstra claiming speeds up to six times faster than the 4G network. 4GX-lite is a satellite phone service that provides phone access for those living, or working, in the more remote areas of Australia.
4GX came about when Australia switched off analogue television, which freed up the operating spectrum to be used for phone coverage. The spectrum allows 4GX to reach further than other frequencies, improving coverage in rural and regional areas, while additionally offering faster speeds in metro areas.
4GX is only available on select mobile phones, but Telstra will automatically switch customers to the 4GX network if their phone is compatible. If you're buying a new phone and want the best coverage possible, look for the Blue Tick.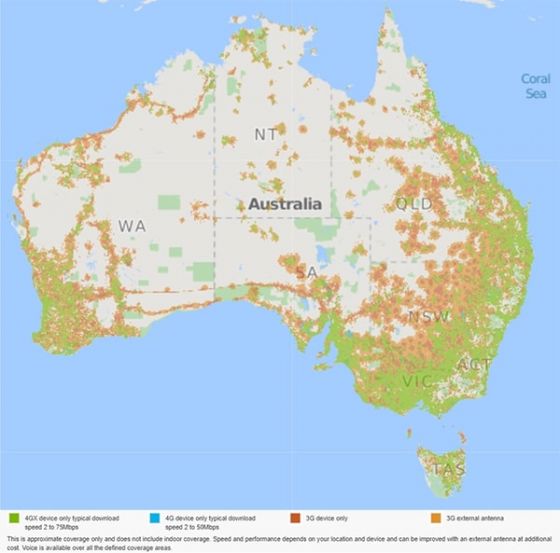 Where does Telstra cover in Australia?
Claiming to cover 99% of Australia's population, Telstra offers a number of network coverage options, including 3G and 4G networks, with 5G being rolled out across major cities. Above is a map of Australia, showing which areas are covered by Telstra's network.
While most areas area covered by either the 3G or 4G network, areas that are further away from major cities will have less coverage, or may need additional devices such as antennas in order to gain access to suitable coverage. Telstra offers a number of products to help with improved coverage, which you can find on their website.
What other providers use the Telstra network?
While there are plenty of telco providers within the Australian market, most of them use the networks provided by Telstra, Optus or Vodafone. Known as 'Mobile Virtual Network Operators' (MVNOs), these smaller telco providers 'piggyback' off the larger providers to offer phone plans and services. Below are the other telco providers that operate on the Telstra network:
ALDI Mobile
Barefoot Telecom
Better Life Mobile
Belong Mobile
Boost Mobile
CMobile Blue
LYFmobile
Lycamobile
Pennytel
Southern Phone
TeleChoice
Think Mobile
Woolworths Mobile
You can check out just what each provider has on offer here.
How does Telstra coverage compare to Optus & Vodafone?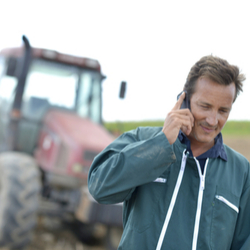 With Telstra covering over 99% of the Australian population, how do the other major telcos compare? According to their websites, Optus covers 98.5% of the total Australian population, while the Vodafone network covers 96%. While coverage won't generally be an issue for those looking to live or work in a major city, for those who spend most of their time out in rural areas of Australia, how much coverage your network offers may be the defining factor in which telco provider you decide to go with.
Should I join the Telstra network?
Ultimately, which telco provider you decide to go with will come down to your individual circumstances, including how often you'll be using your phone, what you'll be using your phone for, and where you'll be living and working. While Telstra is one of the biggest telcos in Australia, and offers the widest coverage, doing your research into what plans, phones, and extras each telco provides, will help you find the right option for you.
Picture credit: TK Kurikawa/ Shutterstock.com, cunaplus/shutterstock.com, goodluz/shutterstock.com