Early last month, Telstra announced the upcoming launch of Telstra Plus: an all-new loyalty and rewards program offering redeemable points, perks, and VIP benefits. As of today, Telstra Plus is officially live across Australia – so if you're a Telstra customer who hasn't yet signed up, you can jump on board right now and start earning rewards points.
As we reported in April, Telstra Plus allows customers to earn points just by paying their monthly Telstra bill (including mobile, NBN, Foxtel, or recharging a Telstra prepaid plan). For every eligible $1 you spend with Telstra, you'll receive ten Telstra Plus Points, which will be added to your account within seven business days. Points can then be used to buy or apply discounts to selected devices, accessories, and services from Telstra, including new-release phones and gadgets.
Telstra has today released more information on how Telstra Plus will work, including more details on the program's membership tiers and examples of what you can purchase with Telstra Plus rewards points. The telco is hyping up the launch with some customer-only social media initiatives, including a live-streamed game show day for Telstra mobile users offering prizes from Samsung and Google, plus a share of up to one million Telstra Plus points.
Telstra Plus rewards: how to earn points, and how to spend them
All members who sign on for Telstra Plus can begin earning points from today, which can eventually be used towards discounts on in-demand tech accessories. While members will obviously earn and accumulate points at different rates, depending on their monthly spend, Telstra Plus is designed to allow members to receive a 'significant' discount on a high-end handset – such as the iPhone, the Samsung Galaxy S and Note series, or the Google Pixel – within 18 to 24 months of sign-up.
You can earn points from pretty much any Telstra service, including phone and SIM-only mobile plans, NBN and broadband, Foxtel from Telstra, and prepaid mobile recharges. As long as you have a Telstra ID and have opted in to the program, you'll automatically receive ten points for every eligible dollar you spend.
Keep in mind that 'eligible' dollars may not include payments such as refunds, late fees, or buying devices or accessories outright. However, if you do buy a smartphone on a 12, 24 or 36-month Telstra plan, these payments will be eligible for Telstra Plus points.
Points can be earned from 14 May, 2019, and as an introductory offer, all customers who sign up to Telstra Plus before 30 June will receive 1,000 bonus points. Telstra's online Rewards Store isn't yet up-and-running, but the telco has released several examples of products and discounts that Telstra Plus points can be redeemed for in the future: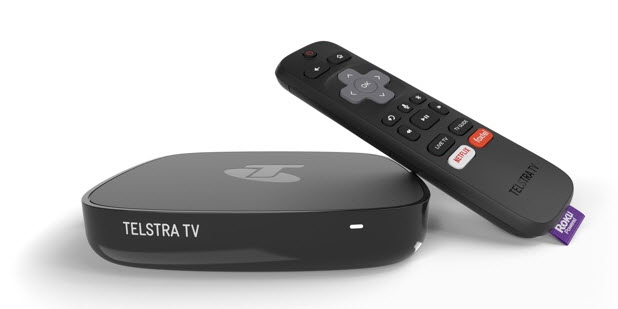 Google Home Mini: 14,000 points
Netgear Nighthawk M2: 15,000 points + $215 (limited time offer)
Telstra TV 3: 40,000 points + $115 or 10,000 points + $192
Samsung Galaxy Buds: 44,000 points + $72 or 10,000 points + $216
Samsung Galaxy Watch (42mm): 60,000 points + $240 (limited time offer) or 10,000 points + $480
Once points are added to your account, you'll have three years to redeem them before they expire. Telstra will also provide customers with additional ways to earn points – besides paying your monthly phone or internet bill – although the company hasn't revealed if it will partner with third-party vendors to achieve this.
Telstra Plus will replace the current Telstra Thanks program, which will wind down in the coming weeks. However, if you're a current Telstra Thanks user, you'll still need to sign on for Telstra Plus in order to earn points and access perks.
Telstra Plus membership tiers
Telstra Plus will offer three membership tiers to customers, based on your monthly spending. The higher your membership tier, the more benefits you'll have access to, and you'll be able to move up or down tiers annually depending on how much you spend.
Member, Silver, and Gold tier memberships are available, with Member being the entry-level option. Spend $1,500 and above annually, and you'll gain access to the Silver tier; spend $3,000 or more, and you'll be upgraded to Gold status. Break that down month-by-month, and you'll need a monthly payment of $125 or more for Silver membership, and $250 and up for Gold.
Keep in mind that this includes all the spending done each month under each billing account linked to your Telstra ID. If you have multiple family members using Telstra, or multiple services, you can consolidate these on to one Telstra ID, thereby bumping up your total monthly spend level.
To compare what's on offer, here's a quick table breaking down the requirements and benefits of each Telstra Plus membership tier.
| Telstra Plus Tier | Monthly spend |  Telstra Platinum service | Telstra TV Box Office credit? | Kayo credit |
| --- | --- | --- | --- | --- |
| Member | $0 – $124.99 | Not applicable  | None | None |
| Silver | $125 – $249.99 | Once per year | $75 per year | One month free |
| Gold | $250+ | Ongoing | $110 per year | Three months free |
If you're a Silver or Gold member, you'll have access to perks and extras not available to standard Telstra Plus members. This includes complimentary online and phone support through Telstra's Platinum service, which offers troubleshooting and setup advice for home broadband, mobile, and tech. Silver members will receive one Telstra Platinum support call per year, while Gold level members receive ongoing 24×7 Telstra Platinum access.
Although all members will be given access to discounted and pre-sale event tickets and experiences, Silver members will also be given a $75 Telstra TV Box Office credit (the value of 12 standard definition new release titles), plus a one month basic subscription to Kayo sports streaming. Gold members receive a $110 Telstra TV Box Office credit – the equivalent of 18 standard definition new-release movies – plus a three month basic Kayo subscription.
If that's not enough, you'll also get a bonus Stan subscription. Silver customers will receive a three-month credit, while Gold members can claim a full six months. You're also able to claim both a three and six-month subscription if you move from Silver to Gold member status within a 12-month period.
If you're currently paying $125 per month or more for your Telstra services, you'll be automatically be upgraded to Silver membership at sign-up. Likewise, customers with total bills of $250 per month or higher will be given immediate Gold level membership, and all Silver and Gold members will retain their tier for the following 12 months, even if you downgrade your Telstra plan.
Customers can also move up a tier once their eligble spend level hits the minimum threshold for Silver or Gold status. Once you've moved up to a higher tier, you'll keep your new membership level for the remainder of your current membership year, plus the next.
Should I join Telstra Plus?
According to Telstra's Group Executive Consumer and Small Business, Michael Ackland, customer response so far has been enthusiastic. Over 370,000 Telstra customers have reportedly signed up for Telstra Plus since its original announcement, showing that there's still plenty of love for loyalty programs among Australian consumers.
The time and money you'll need to invest to make Telstra Plus pay off depends on which Telstra services you use, and how you'd like to redeem your points. For example, if you're on Telstra's $80 postpaid plan, you'll earn 800 points each time you pay your bill, excluding any other eligible payments you may make. This works out to 9,600 points annually, meaning it will take around 18 months to earn enough points to redeem for a Google Home Mini (according to the examples on the above device list).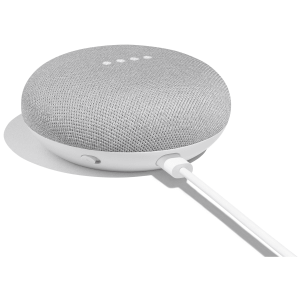 The Google Home Mini is currently available to buy outright from Telstra for $79; do the maths, and one dollar of real-world value converts to around 178 Telstra Plus points. However, customers should be aware that, according to Telstra's examples, the value of points varies from product-to-product: for example, 40,000 points makes up a price difference of $101 on the Telstra TV 3, but 44,000 points equals $168 of value if you're buying the Samsung Galaxy Buds.
In general, the value of Telstra Plus will vary depending on how much you normally spend per month, and how you plan to redeem your rewards points. If you qualify for Silver or Gold tier membership, you may consider added perks such as Kayo and Telstra TV credit to be worthwhile; however, you do need to sign up to these services in order to redeem your free movies or subscriptions.
As Telstra Plus is free to all Telstra customers with an active personal account (and a Telstra ID), it's definitely worth signing up for regardless: you have nothing to lose, and could score some decent discounts on new-release devices down the line. Compared to competing telco programs such as Optus Perks, Telstra Plus gives long-term customers extra reason to stick around, and rewards big spenders with bonuses not available to lower-level subscribers.
Looking for a BYO phone plan? The following table all published Telstra postpaid phone plans from Canstar Blue's database, listed in order of cost, from the lowest to highest. Use our comparison tool to see a wider range of plans from other providers. This is a selection of products including links to our referral partners.