Sometimes true love calls when it's least expected. But when you find the right Android, how easy is it leave the tight embrace of Apple's strong ecosystem? It's actually very simple. Here is our quick guide to help you remove your iOS device, Mac, Apple Watch or AirPods from the Find My iPhone feature, and keep your data safe.
What is Find My iPhone?
Have you ever panicked about having your phone apparently stolen, but later realised you just forgot where you put it? Apple's 'Find My iPhone' app is basically the lost and found box for your electronic gadgets. It helps you locate your iPad, Apple Watch, AirPods, Mac as well as your iPhone. Some of the things it can do include:
Locate your device on a map
If the device has a low battery, the app keeps tabs on where the phone was last spotted to help you navigate the phone once it completely loses power.
Produce a sound to direct you to your phone or AirPods.
Lost Mode locks the item and starts automatically tracking the device's whereabouts.
Steps to remove my device from Find My iPhone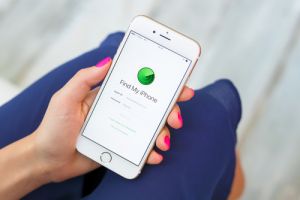 Before you start tapping, don't forget to backup any important information on your phone. Otherwise, you'll lose all your old photos and will have to manually enter all your contacts again! Once you've done this, safely delete everything on your phone by going to Settings and selecting the General tab. Scroll to the 'Rest' option and choose 'Erase All Content and Settings'.
Remove iOS device or Mac from Find My iPhone
To remove your iOS device or Mac computer from the Find My iPhone feature, follow the steps below:
Go to the Settings app on your device and tap on your name at the top of the screen.
Select the iCloud tab and scroll down to where it says 'iCloud Drive'. Switch off the 'Find My' feature by deselecting the option and ensuring the 'lock' icon turns from green to grey. Just make sure to remove the correct device. If you want to delete it from an iPhone, pick the option which says 'Find My iPhone'. You can similarly remove a Mac by choosing 'Find My Mac'.
Enter your Apple ID password.
Remove Apple Watch or AirPods from Find My iPhone
To remove your Apple Watch or AirPods from the Find My iPhone feature, follow the steps below:
Ensure your Apple Watch or AirPods are offline.
Turn off the Apple Watch, or put the AirPods back in its case.
Visit the iCloud website. Go to 'All Devices' and then click on the offline device. Select 'Remove from Account'.
You can always restore or set up an iOS device by using the iCloud or iTunes backup. This can be useful if you buy a new device or just change your mind and want to avoid setting the device up from scratch.
What happens if I don't own the iOS device anymore?
You can still delete the contents from the iOS device, Apple Watch or Mac even if you've already sold it or given it as a gift.
Go to the iCloud website and select All Devices. Tap on the item you want to remove.
Sign-in with your Apple ID. The process is similar between the different types of Apple products.
Select 'Remove from Account' after the item has been deleted. Once this happens, the new owner can activate the device.
And there you have it, you can now let go of any old devices. If you want to learn how to use (or turn back on) the Lost My iPhone feature, check out our guide here.