When IKEA introduced its affordable self-assembled furniture range in the 1960s, it revolutionised the industry and forever changed how we think about sofas and beds. Half a century on and IKEA looks set to do it again – this time in regards to solar power.
IKEA has announced that it is expanding its range of products to include a suite of solar panel and battery storage solutions. The company says its solar solutions are affordable and can help households reduce their environmental impact, while slashing their power bills. While IKEA solar systems are currently only available in the UK, Poland, Switzerland, the Netherlands and Belgium, it may not be long before these products hit the shelves of IKEA in Australia.
What does IKEA offer solar customer?
IKEA offers a full service solar solution, meaning it takes care of everything from the initial purchase to installation and monitoring. IKEA's solar panels are provided by Solarcentury, and come with a 10-year product warranty, as well as a six-year installation warranty. There are currently three IKEA solar packages – Rooftop, Rooftop PLUS and Built-in Plus.
IKEA Solar Rooftop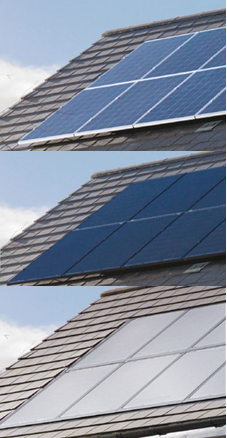 This is IKEA's smallest solar package. It is a six-panel polycrystalline system with a 3kW output and is said to be great for small households. The standard price for this deal is £4,412 ($7,800 Aud).
IKEA Solar Rooftop PLUS
This is a customisable solar monocrystalline solar system. Prices start at £4,941 ($8,700 Aud) for a small six-panel system with just 3kW of output. Customers that want a larger system can go to the IKEA website to receive a quote.
IKEA Solar Built-in Plus
This is a customised solar system that's designed to integrate seamlessly with your roof, rather than protruding out. Once again sizes start from six panels with 3kW of output. This is the most expensive of the IKEA solar range, with the smallest system costing £6,176 ($10,900 Aud).
IKEA Solar Battery Storage
IKEA is also offering battery storage solutions to complement a new or existing rooftop solar system. The Swedish company has partnered with LG Chem and SonnenBatterie – recognised leaders in the energy storage space – to supply batteries in classifications between 3.3kWh and 6.5kWh. Prices start from around $6,000 for non-IKEA members.
Will IKEA offer solar products in Australia?
There is no word yet as to whether solar panels and batteries will hit the shelves of IKEA stores here in Australia. However, we should point out that you can already buy the same panels and storage systems through Australian resellers at a similar price to what IKEA is quoting in other countries (once you factor in currency exchange rates).
Of course, it's still exciting to see the furniture retailer getting on board with solar. IKEA is said to be a proud advocate of sustainable practices. It exercises responsible resourcing and has invested billions of dollars into renewable energy. It has also installed more than 16,000 solar panels on its Australian stores, with 5,495 MWh of annual electricity output – enough electricity to power 800 homes.
If you also want to do your bit for the environment, you don't need to wait for IKEA. Australia already has a well-developed solar market and there are plenty of incentives that make solar power financially feasible. You can read our solar panel buying guide to learn more and be sure to check out our solar company comparison with the link below.