Fact Checked
LG is no stranger to energy storage products, offering a range of solar panels and batteries for Aussies looking to become less dependent on the power grid.
The South Korean multinational is renowned for its presence in the electronics space and is widely considered a trustworthy brand, but how do its solar batteries stack up against the rest? Canstar Blue reviews the LG Chem RESU range to help you make an informed decision when choosing a solar storage system for your home.
On this page:
What is the LG Chem RESU?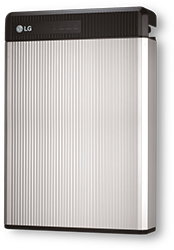 The LG Chem RESU (Residential Energy Storage System) is a versatile battery choice for households, which can be wall mounted inside or installed on semi-outdoor locations, like carports or patios. LG Chem RESU batteries come in a variety of sizes, from 6.5kWh to 16kWh.
Like other solar batteries on the market, the LG Chem RESU stores power generated from your solar panels during the day, for household energy usage at night. The LG Chem RESU comes with its own app, whereby customers can monitor their system's performance and output, which is pretty handy for identifying energy usage habits.
The larger LG RESU16H Prime model is suitable for a family household, with a peak output of 16kWh and a lengthy ten-year warranty. Another point of difference is that the LG Chem RESU products are approved by the Clean Energy Council, meaning each battery storage system meets Australian standards.
Something that sets the LG Chem RESU apart from its competitors, including the Tesla Powerwall and SonnenBatterie Eco, is its weight, coming in significantly lighter than these other major brands. Other notable features include its simplified inverter connections, a capacity retention of 80 per cent after ten years, and an exceptional safety record. The Chem RESU series come in gold or silver colour options, and are aesthetically pleasing compared to other products on the market.
LG Chem RESU Specs
| Model | LG RESU6.5 (48V) | LG RESU10 (48V) |
| --- | --- | --- |
| Total energy | 6.5kWh | 9.8kWh |
| Usable energy | 5.9kWh | 8.8kWh |
| Capacity | 126 Ah | 189 Ah |
| Weight | 52kg | 75kg |
| Dimensions (H x W x D) | 45.2cm x 65.4cm x 12cm | 45.2cm x 48.3cm x 22.7cm |
| Nominal voltage | 42-58.8 | 42-58.8 |
| Max power | 4.2kWh | 5kWh |
| Peak power | 4.6kWh | 7kWh |
| Enclosure protection rating | IP55 | IP55 |
| Cell technology | Lithium-ion battery | Lithium-ion battery |
| Communication | CAN 2.0 B | CAN 2.0 B |
| Operating mode | Single or 3 phase | Single or 3 phase |
| Temperature range | -10°C to 45°C | -10°C to 45°C |
| Warranty | 10 years | 10 years |
This information is sourced from lghomebattery.com.au
LG Chem RESU Price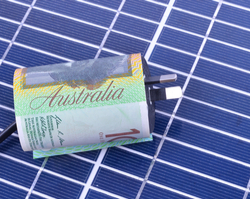 The cost of the LG Chem RESU series will depend on the storage system you choose, your address, and your choice of solar installer. As a general guide, LG Chem RESU 48V batteries cost anywhere from $5,300 to $10,500, but these prices may vary depending on which installation company you choose.
Bear in mind the above price estimations do not factor in the additional cost of installation, and expect to pay more for the two larger models. Given the LG Chem range on offer, it's best to do some research so you know exactly which system will benefit your household most. To receive an accurate quote for your home, get in contact with a certified LG Chem RESU installer. It's also worth noting that you should keep an eye out for the most competitive solar feed-in tariffs in your area.
Should I choose an LG Chem RESU battery?
With household energy prices on the rise, investing in a battery storage system may save you a bit of money over a long period of time. The LG Chem RESU series seems to be a solid alternative to other batteries from retailers on the market, and has a wide range of solar inverter compatibility, which is great if you're looking to take one more step away from the grid.
However, given the massive upfront costs of a battery, it's a good idea to weigh up your personal circumstances and calculate whether or not there'll be a return on investment. Remember, savings will generally be seen over time as your household becomes more energy self-sufficient, which is why choosing the right solar battery system shouldn't be rushed into.
The LG Chem RESU batteries may well provide some bang for your buck, claiming to offer easier installation due to its compact and lightweight design. If the time has come to reduce your carbon footprint and you're looking to store your energy as reliably as possibly, then the LG Chem RESU battery could be a good addition. However, if you're new to solar power and weighing up the costs involved, it may be worth reviewing the solar energy providers available in your state.

Image credits: LG Chem ESS Battery Division, Origin Energy, simez78/Shutterstock.com