Fact Checked
Ah, the sunshine state. Solar just makes sense in sunny Queensland, but as you probably know, there's one not-so-small barrier – and that's financing. The good news is that for eligible households, there are routes to take that could make things a bit cheaper. Over the years, the state government has offered a fair share of rebates and interest-free loans, but they are ever-changing and not always available.
So, what are your current options?
2021 Solar Rebates QLD
Queensland Small-scale Technology Certificates (STCs)
Queensland Government Solar Feed-in Tariffs
Queensland Small-scale Technology Certificates (STCs)
It's not entirely likely you've heard of STCs, but your solar installer should be equipped to explain it to you. STCs work like a voucher on the price of your solar, and how much you get off will depend on factors like the size of the system and where you live. Essentially, certificates are generated when there's new renewable power in the grid, and are purchased by fossil fuel generators and other large polluters.
So, when you purchase rooftop solar, a certain number of certificates will be created thanks to your role in creating new renewable energy. As mentioned, how much you get back will depend on where you live, which is separated by zones. In Queensland, the postcodes between 4,000 and 4,416 are a rating of three, and those above that, which is rural Queensland, are typically a one or two. The lower the zone rating, the more subsidy you'll get from STCs.
The overall calculation also takes into account the date of your installation, or more specifically how many years until the 2030 end date of the scheme, as well as the capacity of your solar panels. Your solar installer will let you know how much you'll get off your system, but if you're antsy to get an estimated number, check out the Clean Energy Regulator's STC calculator.
Keep in mind they're worth approximately $40 a certificate, and the easiest thing to do is allow your solar installer to handle the selling part. That way you'll hopefully get a few thousand shaved off your installation price immediately.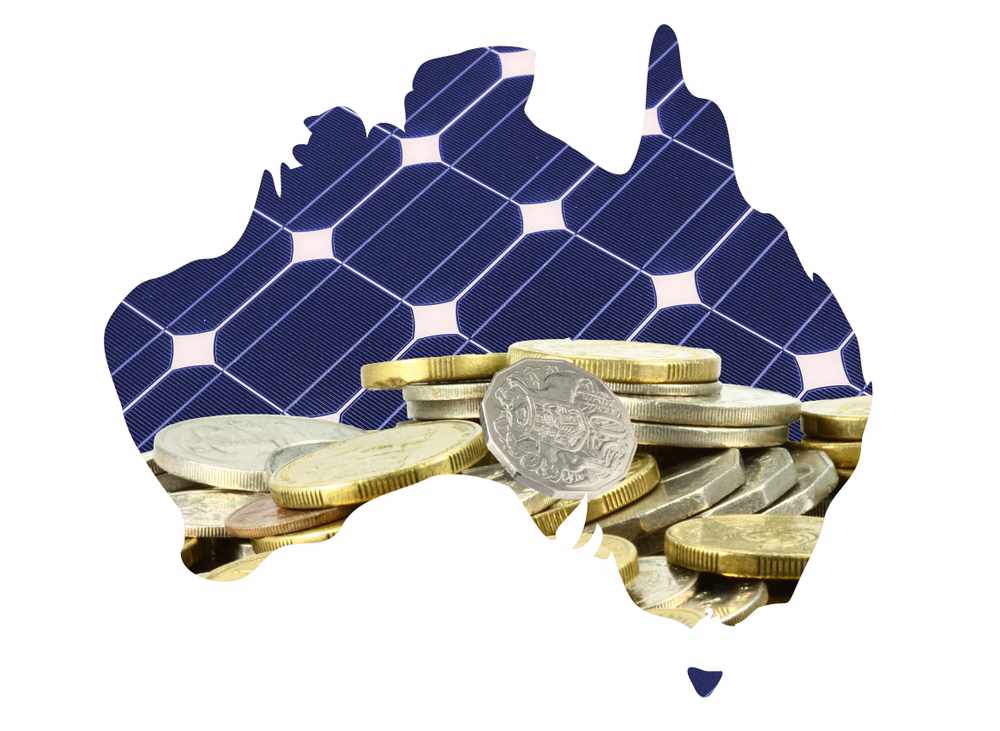 Queensland Government Solar Feed-in Tariffs
Not quite a rebate – but still a financial incentive – a feed-in tariff is the amount you'll get back, in cents, per unit of power you export into the grid when you have a solar system. But won't you be using the solar power you generate? That's the best-case scenario, but the reality is that when you're at work during the day and your panels are working at max capacity, whatever power your home doesn't need will be exported into the grid, granted you don't have solar storage.
In most parts of Queensland, the feed-in tariffs sit under 10c/kWh, but if you do your research, you may be able to score yourself something more than 15c/kWh. See our Queensland solar feed-in tariff summary to see what you can expect. A few cents a day may not seem like much, but since you don't have to do anything to get it, it'll work out to be a nice saving when applied to your power bill.
Past Queensland Solar Rebates
Historically, Queenslanders have had access to a few more financing options for solar than what's currently available. As part of the Solar Bonus Scheme, new solar households received a premium feed-in tariff of 44c/kWh, which they will enjoy until 2028. Unfortunately, this is no longer available to new customers.
Until 2019, the Queensland government also provided $3,000 grants for households that purchased batteries separately, or combined panels and storage upon installation. It also provided an interest-free loan of up to $4,500 for solar panel installers.
Solar Plans Queensland
Here are some of the cheapest solar-specific deals from the retailers on our database. These are products from referral partners†. These costs are based on the Energex network in Brisbane but prices will vary depending on your circumstances. We show one product per retailer, listed in order of lowest price first. Annual price estimates assume general energy usage of 4600kWh/year for a residential customer on a single rate tariff. Price estimates exclude solar feed-in tariff credits. Our database may not cover all deals in your area, and please check retailer websites for up to date information.

Image credit: zstock/Shutterstock.com electra/shutterstck.com
Original Author: Monika Gudova