Review of Anytime Fitness Gyms
Anytime Fitness is a leading 24/7 fitness franchise with one of the biggest fitness communities in Australia. Founded in 2008, Anytime Fitness has more than 440 clubs throughout Australia and over 3,300 clubs worldwide. It aims to support members in achieving their personal health and fitness goals. Let's have a look to see if Anytime Fitness is a suitable gym choice for you.
Anytime Fitness Gyms
There are a lot of aspects to consider when choosing the right gym chain for you. It would be wise to explore the variety of options available to find a gym that will tick all your boxes. Anytime Fitness aims to constantly develop and set new trends. It also provides the opportunity and support to open up your own franchise. But most importantly, its biggest seeling point is that it provides 24/7 access to members. Like working out at 3am? No problem.
Anytime Fitness says it aims to achieve the following four key goals with its members:
Belong to something extraordinary: gain support from its large fitness community. Anytime Fitness provide a free orientation at the start of your membership, and aims to motivate you throughout your gym sessions
Anytime, anywhere: clubs are located within Australia and outside of Australia. Members have access to all clubs around the world 24 hours a day, 7 days a week
Safe and secure 24/7: Anytime Fitness clubs have 24 hour security monitoring, secure key fob access, private bathrooms and changing rooms
We'll keep you on track: through its atmosphere, personal fitness plans and staff, Anytime Fitness says it aim to keep you motivated and focused
What facilities does Anytime Fitness offer?
Anytime Fitness gym facilities vary from club to club and you will need to visit a club's direct website to see its full list. The following are what may be included at your local Anytime Fitness:
Basic facilities include cardio and strength training equipment, group fitness classes, personal training, private restrooms and showers
Anytime Fitness specific services include fitness assessment, virtual coaching, wellness consults, and virtual studio classes (services vary by club)
Extra facilities include 24-hour access, 24-hour security, and worldwide club access
How much does Anytime Fitness membership cost?
As Anytime Fitness is a franchise gym chain, its prices vary by club. The following recommended prices are provided by Anytime Fitness for franchisees, but you will need to contact your local club for specific details.
Metropolitan Clubs
Initial joining fee $99
Access card fee $69.95
12 month agreement $815.40 ($67.95/month)
Total cost (recommended) $984.35
Sydney Metropolitan Clubs
12 month agreement $851.40 ($70.95/month)
Total cost (recommended) $1020.35
Regional Clubs
Initial joining fee $99
Access card fee $69.95
12 month agreement $779.40 ($64.95/month)
Total cost (recommended) $948.35
Anytime Fitness membership T&Cs
Membership details vary from club to club and you will need to contact your local club directly to enquire about its memberships.
Club Access
The Anytime Fitness clubs operate 24 hours a day, 7 days a week. Other Anytime Fitness Clubs can be used after 30 days of membership.
Contract terms
Contract terms are available in either 12 or 18 month packages. If you are unsure if you can commit to Anytime Fitness long term, there are 7 day trials available.
Cancellation policy
As Anytime Fitness is a franchise, each club has different cancellation policies. You will need to review your Membership Agreement and contact your home club to discuss these details.
What group classes does Anytime Fitness offer?
Anytime Fitness group classes vary from club to club and so it is best to contact your club directly to enquire about the classes it offers. Some of the group fitness classes include:
Zumba
Yoga
Pilates
Boxing
HIIT
Boot Camp
Circuit Training
Personal Training
Should I choose Anytime Fitness?
Anytime Fitness is an independently owned and operated chain of clubs open 24 hours a day. There are many factors to consider when deciding if Anytime Fitness is right for you and you may like to give a call to your local Anytime Fitness gym to discuss further details. Some key factors to consider when choosing a gym are the equipment, facilities and group fitness classes it offers, the staff availability, contract flexibility and its location. You may also like to see if its social atmosphere suits you as this will all add up to keeping you on track to achieving your fitness goals and allowing you to make the most of your gym membership. Anytime Fitness seems to be appealing to gym-goers who want a relatively simple but flexible gym membership. There are certainly benefits to 24/7 access.
About the author of this page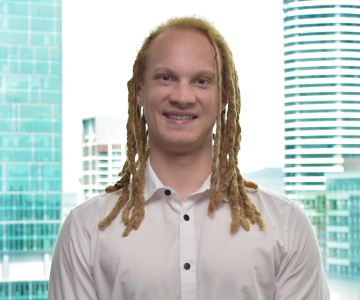 This report was written by Canstar Blue's Content Projects Lead, Dean Heckscher. He's our resident expert on all things automotive, health & fitness, streaming and more. Dean is also one of Canstar Blue's customer research report producers, helping to turn complicated subjects into easily-digestible information for our readers. He's passionate about helping consumers make better-informed purchase decisions on all manner of consumer goods and services.