We don't know about you, but our discovery of Tubi and its inspiring catalogue of questionably epic titles has made our week. Forget latest releases, forget award-winning masterpieces – we're talking about Satan's School For Girls, Attack of the Mushroom People, Atlantic Rim, Mega Shark vs. Giant Octopus, iGirlfriend, Sorority Babes in the Slimeball Bowl-O-Rama – the real masterpieces.
We know titles like these make it tricky to decide on a movie to watch on family night, so we've done you a favour by narrowing down 10 of the strangest – and possibly greatest – movies that Tubi has to offer.
But first, what is Tubi?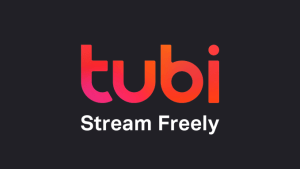 For those of you who are unfamiliar, Tubi is a new entrant to the Australian streaming market, having launched here in Oz at the start of September. Launched back in 2014 in America, Tubi sets itself apart through not only its (awesome) movie collection, but the fact that it's completely free.
Free you say? Surely there's a catch (when is there not) – and that catch is advertisements. According to Tubi, they "stay free by showing short ad breaks at 12-15 minute intervals" which, if you can muster up the strength to make it through, isn't actually a bad compromise in return for a free Sorority Babes in the Slimeball Bowl-O-Rama viewing.
10 best movies on Tubi
Attack of the Mushroom People
Ants On A Plane
Queen of Walking
Satan's School For Girls
Head of the Family
Atlantic Rim
iGirlfriend
Mega Shark vs. Giant Octopus
Sorority Babes in the Slimeball Bowl-O-Rama
House Shark
We didn't make these names up. Seriously.
Attack of the Mushroom People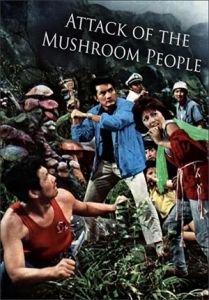 This movie is pretty much exactly how it sounds – it's an attack, by mushroom people. The 1963 Japanese horror, which also goes by the name Matango, is about a group of castaways who are lost at sea until they stumble upon a deserted island. You're probably thinking, 'yeah yeah, the mushroom people come and eat them' – but oh no, it gets better than that. The castaways are starving and desperate for food, with the mushrooms that grow apparently the only thing the survivors can eat. But what they don't know is that the mushrooms transform those who eat them into the mushroom people. What a plot twist.
Ants On A Plane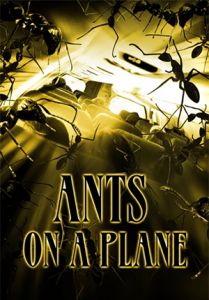 Alternatively named "Destination: Infestation", Ants On A Plane is kind of like Samuel L. Jackson's Snakes On A Plane – only this time, it's ants. A US passenger plane returning from Colombia has been hijacked by an army of mutated bullet ants whose sting is described as "the most painful of all insect stings" and also, "deadly". As the ants begin to attack, the pilot requests an emergency landing – which is denied by the government for fear that the ants will invade in United States. Luckily (and coincidentally), there is a female entomologist on board (who would've thought). Dr. Carrie and the plane's hot sky-marshal work together against the clock to stop the ants before the ants stop them.
Queen of Walking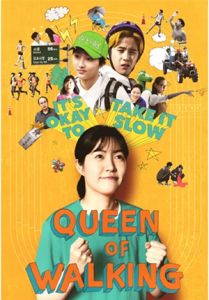 This Korean comedy is everything you didn't know you needed in your life and more. Man-Bok, a high school student, suffers from intense motion sickness and as a result is forced to walk everywhere she goes – including four hours to school because she can't take the bus. Man-Bok soon discovers, after her unintentional rigorous training, that she has a talent for …walking. She joins her school's athletic club and meets Su-Ji, and then the two of them decide to enter a national walking championship. Queen of Walking proves that "it's okay to take it slow" – or better actually, which is honestly what we've been saying for years.
Satan's School For Girls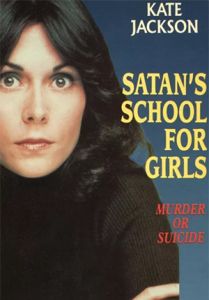 This is a major cult classic that, despite a remake in 2000 starring 90210's Shannan Doherty, stands alone as the second best female witchcraft movie Of All Time (Practical Magic as no.1, duh). The 1973 OG film, Satan's School For Girls, follows Elizabeth, who enrolls at an all-girls college in New England after she has suspicions of her sister's suicide at the school. While she's undercover, girls from the school are continuing to disappear and show up dead from 'suicides' – and Elizabeth is slowly being lured into an evil cult who are desperate to have her as their fifth member.
Head of the Family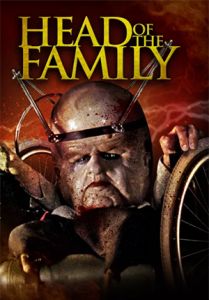 This is, quite possibly, one of the weirdest movies ever made. Head of the Family is unfortunately, taken even more literally than the title suggests. The 1996 black comedy begins following Lance and Loretta, a Southern couple who are having an affair unbeknownst to the woman's husband, the biggest thug in town. Lance needs Howard dead – and lucky for Lance (I guess), he accidentally uncovers a hidden secret of the local family of weirdos. Income the Stackpools; quintuplets, but who only possess one trait each. One has super strength, one is smoking hot, one has incredibly well-developed senses, and one has super intelligence. The one with intelligence is literally just a giant potato-styled head, but he holds all the power as he is able to psychically control and inhibit his other siblings. We'll just let the trailer speak for itself on this one.
Atlantic Rim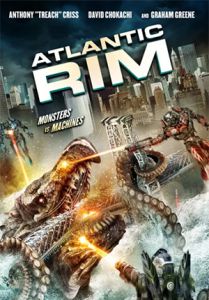 A cheap mockbuster of the Warner Bros Pacific Rim, or one of the greatest action movies of our time? It does come with a rating of 1.6/10 on IMDB, but we're going to go ahead and say a confident both. Following the same plot as Pacific Rim, Atlantic Rim follows monsters and giant robots doing battle – you guessed it – in the Atlantic Ocean. While it might be hard to topple Transformers off the top of the 'giant robots fighting' genre, Atlantic Rim certainly gives it a red hot go.
iGirlfriend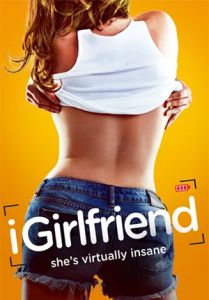 We wouldn't call this one a cult classic per se, more just like a terrible movie that wasn't quite good enough to become one. It's kind of like a car crash – we just couldn't look away. The teen comedy is about nerdy kid Simon who is sick of being a loser (fair) so he creates an iPhone app that allows him to physically construct his dream girl, from the eye colour right down to the 98% strength (we wish we could tell him how much he's gonna regret that last one). But when an energy drink spills and destroys Simon's laptop one night, he wakes up to the girl he's created – real, and in person. Things start off peachy but we all know that isn't going to last (not with that 98% strength anyway) and his girlfriend starts plotting to kill him. Simon's best friend Peg asks, "What are we supposed to do, kill her?" with which he replies, "No Peg, I'm gonna fix her. I just need my laptop, geez." Excellent optimism from someone who has narrowly been escaping death from the crazed monster he created.
Mega Shark vs. Giant Octopus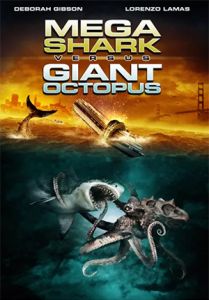 Much like Head of the Family, we do believe this one is successful in relaying its major plot through the use of the clever movie title. Mega Shark vs. Giant Octopus is essentially – well not essentially – it is, a battle between two larger-than-life prehistoric sea creatures as they battle each other for "supremacy of the sea". As a result, the monsters begin to destroy the Californian Coast until someone can figure out how on earth they can make them go away. As we watch two giant creatures who have come out of being frozen in ice to fight each other, when really they should be living peacefully together, it's hard not to draw parallels with Captain America: The Winter Soldier. At least that one ends a little better. And if you're keen for a movie marathon, Mega Shark makes a few appearances, with plenty of equally mega-sized opponents to take care of.
House Shark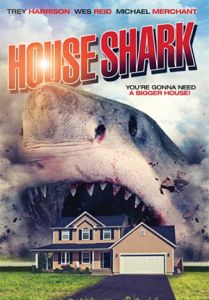 We tried not to include two shark movies on here, but that is an impossible task after searching 'shark' into Tubi's search bar (the platform currently holds a little too many for our liking). So, yeah, you're getting a second shark movie. To be honest, House Shark actually looks strikingly similar to a high school drama assignment submitted at the last minute. But also, hilarious. House Shark features an unwanted shark trying to kill people on land, and the owners enlisting the help of a "house shark" expert to kill him. The movie is pretty much just every shark movie ever made, but it's in a house. I'm not sure what else there is to say.
Sorority Babes in the Slimeball Bowl-O-Rama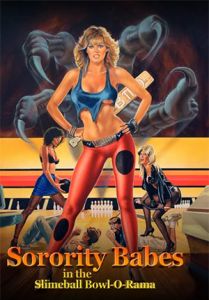 We knew this would make the list before we even read the plot – purely for having one of the greatest titles of a movie, possibly ever. Upon careful review, we've decided it also makes the list for its pathetic plot. The 1988 comedy horror opens to three frat boys desperate to sneak a peek at the Tri-Delt sorority to watch the new pledges at initiation. After being caught, the boys must accompany the pledges in a bowling alley to steal a trophy – but after the trophy breaks, and evil imp (yes, imp) reveals itself and starts to wreak havoc on the college students. Just classic college things.
Now we're not saying you have to watch these movies, but let's be honest, you know you want to. So grab some snacks, settle in on the couch, and get ready to laugh, cry and cringe all at the same time with some of the best (worst) movies available on Tubi. This list isn't much, but it's honest work. Thank us later.

Photo credit: ShutterDivision/shutterstock.com