For many Australians, the English Premier League is what comes to mind when people mention football (or soccer). Otherwise known as the EPL, the league is widely considered the best in the world, home to many of the best players, teams, and most exciting matches – giving us plenty to cheer – or cry – about, depending on which side you support.
For Aussie fans however, the EPL can be a tough watch, even if you're team is winning, with time zones often playing havoc on broadcasts and natural sleeping schedules! With the latest season of the EPL kicking off in August, this page explains where – and how – you can tune in for the action, including live and replay coverage.
How to watch the EPL in Australia
Optus Sport is the exclusive broadcaster for the EPL in Australia, with the telco giant's dedicated sports streaming platform showing both live and on-demand coverage of every match of the 2021-2022 season. You can sign up to Optus Sport for $15 per month if you aren't already an Optus customer, with some Optus phone and internet plans offering a free subscription to Optus Sport.
EPL on Optus Sport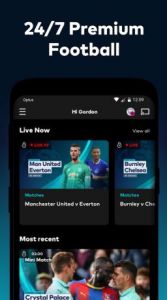 Securing the rights to EPL coverage a few years ago, Optus Sport remains the best place to catch all the action, offering live and on-demand replays of every match of the EPL season, as well as highlights programs for those who just want to see the weekend's best goals. Optus Sport also covers the latest league news, stats, and behind the scenes footage from the EPL, as well as interviews and expert analysis of matches.
How can I get Optus Sport?
Some Optus customers can get Optus Sport for free with their phone or internet plan, while others can add it to their plan as an optional extra. Football fans who aren't with the telco company can subscribe to Optus Sport for just $15 a month.
If you're not keen on watching the football on the small screen, Optus Sport is compatible with Fetch, Apple TV and Google Chromecast, allowing you to watch the best football action in the world on the big screen and in all its glory. You can also download the Optus Sport app for free, available via the App Store and Google Play Store.
Optus Sport is included free on Optus NBN plans, as well as on Optus' Medium, Large, Extra Large and One postpaid phone plans. The following table shows a selection of published Optus postpaid SIM-only plans on Canstar Blue's database, listed in order of standard monthly cost, from the lowest to highest, then by data allowance. Use our mobile comparison tool to see plans from a range of other providers. This is a selection of products with links to a referral partner.
When does the 2021/22 EPL season start?
The 2021/22 EPL season will kick off on August 14, 2021, and is expected to run through until May 2022.
EPL matches on Optus Sport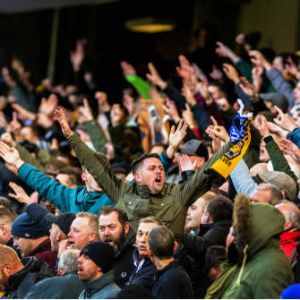 Optus Sports provides comprehensive coverage of the English Premier League, including all matches of the 2021-2022 EPL season.
Below are the upcoming fixtures for the 2021/22 EPL season:
Newcastle United Vs. Arsenal – 5:00am (AEST) Tuesday, May 17
Southampton Vs. Liverpool – 4:45am (AEST) Wednesday, May 18
Everton Vs. Crystal Palace – 4:45am (AEST) Friday, May 20
Aston Villa Vs. Burnley – 5:00am (AEST) Friday, May 20
Chelsea Vs. Leicester City– 5:00am (AEST) Friday, May 20
Liverpool Vs. Wolverhampton – 1:00am (AEST) Monday, May 23
Burnley Vs. Newcastle United – 1:00am (AEST) Monday, May 23
Leicester City Vs. Southampton – 1:00am (AEST) Monday, May 23
Brighton Vs. West Ham United – 1:00am (AEST) Monday, May 23
Brentford Vs. Leeds United – 1:00am (AEST) Monday, May 23
Crystal Palace Vs. Manchester United – 1:00am (AEST) Monday, May 23
Arsenal Vs. Everton – 1:00am (AEST) Monday, May 23
Chelsea Vs. Watford – 1:00am (AEST) Monday, May 23
Norwich City Vs. Tottenham – 1:00am (AEST) Monday, May 23
Manchester City Vs. Aston Villa – 1:00am (AEST) Monday, May 23
EPL Official App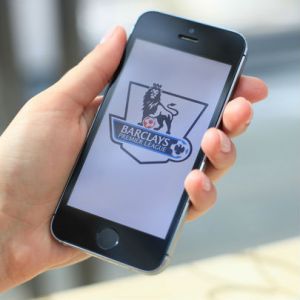 While you might not be able to catch the live action, the official EPL app allows you to catch highlights, match-ups and news throughout the season. The EPL app is free to download and use, and is available on both Android and iOS operating systems, making it worth looking into if you don't have the time to watch the whole game, or you're only looking to see the final score. Additionally, you can also run your fantasy team via the app, adding a bit more excitement to the EPL season.
What about football on SBS?
Once the home of late-night English football fixes, SBS has been relegated from broadcasting the EPL this season. However, you can still catch select matches from select leagues and competitions, so be sure to check your local TV guide regularly while the international season is underway
What about football on Foxtel?
It's still the go-to for many sports, but Foxtel lost the rights to the EPL to Optus in 2015. It has also ditched its specific EPL club channels, including Manchester United TV.
What about football on Kayo?
Kayo offers coverage of a number of leagues and competitions from around the globe, including the local A-League, as well as coverage of European leagues such as La Liga, Serie A and Bundesliga, in addition to the American MLS.
How to watch the UEFA Champions League in Australia
If you're a fan of the EPL, chances are you're also looking to tune into the Champions League. While previously also on Optus Sport, Stan Sport has recently secured the rights to the 2021/22 Champions League competition, although Optus Sport still covers plenty of other leagues and competitions.
Stream Sports with Kayo
After a bit more football? Check out Kayo's coverage of local and international leagues. Love streaming? Click 'go to site' for more details.
Brand
Subscription Type
No. of Screens

/same time viewing

Advertised Cost^^

/month

Kayo One Subscription

More than 15,000 hours of sport on-demand
Watch on 1 screen at the same time
14 days FREE trial (New Customers Only)

min. cost $25 over 1 month

1

$25
Go To Site

Basic Subscription

More than 15,000 hours of sport on-demand
Watch on 2 screens at the same time
14 days FREE trial (New Customers Only)

min. cost $27.50 over 1 month

2

$27.50
Go To Site

Premium Subscription

More than 15,000 hours of sport on-demand
Watch on 3 screens at the same time
14 days FREE trial (New Customers Only)

min. cost $35 over 1 month

3

$35

Go To Site

Telstra Exclusive Offer – Basic Subscription

Special Offer: Save $10/mth on Kayo for 12 months
Available to Telstra customers only. T&Cs Apply
Stream over 50 sports, Live & On Demand
Watch on 2 screens at the same time – Add up to 5 profiles

min. cost $15/mth first 12 months then $27.50/mth

2

$27.50$15

Get Offer

on Telstra's website

^^View important information
Photo credit: Littlew00dy/shutterstock.com, tsyhun/shutterstock.com, Ivanko80/shutterstock.com