Exercising is unfortunately more than just putting one foot in front of the other when you go for your weekly (or yearly) jog. There's the nutrition, your body composition, the science – all of which can make your head spin. But if you're looking to get to the next stage, you'll often have to look deeper into these areas to get a better idea of how your body works, and how you can make it work better.
Fortunately, with science and technology progressing in leaps and bounds over recent times, there's no shortage of gadgets, apps, articles and advice available at your fingertips to help you get the edge over your PB. But are they all necessary? In this Canstar Blue guide, we'll look at one of the most common pieces of exercise technology you've likely come across – the humble heart rate monitor – and whether it's worth setting your heart on purchasing one.
Heart rate monitors explained
While the hint's in the name, a heart rate monitor gives you information around (you guessed it) your heart rate. While you will see plenty of machines that do it in a hospital, portable heart rate monitors have been around for decades, and have been used for a similar amount of time in the fitness industry to monitor athlete's heart rates while they rest and exercise. Over recent years though, they've become much more accessible, meaning they're no longer just for professional athletes.

How do heart rate monitors work?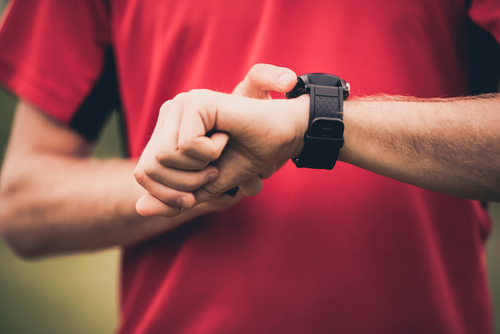 Heart rate monitors work by tracking your pulse, which is when your heart pumps blood around your body. How heart rate monitors actually do this will depend on the type of monitor you have, with some monitors operating by electrocardiography – which is essentially tracking your heart rate through the electrical activity of your heart – while others use what's known as photoplethysmography (or PPG), which uses light to measure blood flow via wavelengths.
The PPG method is common with wrist-worn fitness trackers and monitors, while electrocardiography is more common with chest strap monitors.
From here, each monitor will measure your heart rate and transmit that data to the receiver (which is usually the wrist-worn component of the monitor) where you'll be shown that information to discover what your heart rate is in real-time.
Are heart rate monitors accurate?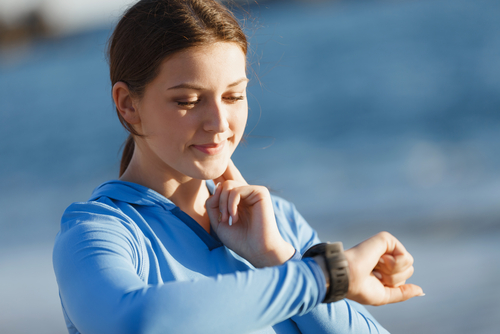 The accuracy of heart rate monitors has often come into question, particularly as you're primarily wearing them when you're exercising, and likely very sweaty. You can argue that the accuracy of heart rate monitors will come down to the user (such as making sure you put it on properly), but can a heart rate monitor give you an accurate measurement when you're moving around?
A study published in Cardiovascular Diagnosis & Therapy showed that chest strap monitors were the most accurate out of the devices tested, although also highlighted that the accuracy depended on the type of exercise the subjects undertook, with steady-state cardio on a treadmill giving the most accurate results.
What's the difference between a heart rate monitor and a fitness tracker?
With fitness trackers now a popular fitness gadget, are heart rate monitors still worth buying? It depends on what you're after, as most often fitness trackers will monitor your heart rate in addition to keeping track of your exercise time, how many calories you burn and other fitness information, while a heart rate monitor will generally solely focus on your heart rate. So, if you want something simple, a heart rate monitor may be the one for you, while if you're after a bit more info from your workout, a fitness tracker may be the best fit.
Heart Rate Monitors
With plenty of brands and models on the market, which one should you be looking to sweat with? We explore some of the more popular brands available below.
Garmin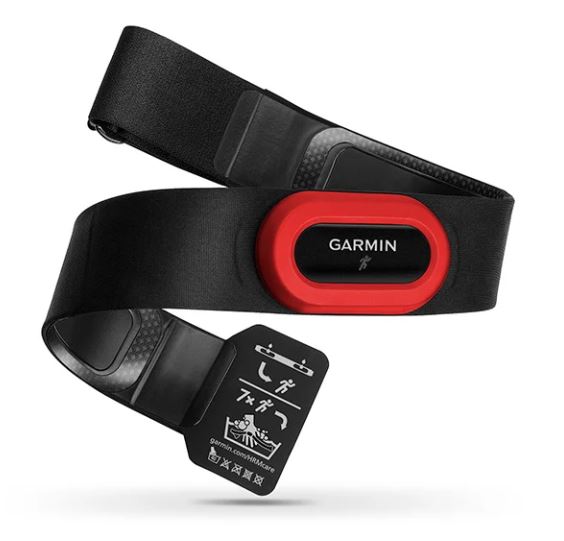 With beginnings in GPS units and technology, Garmin has progressed into the fitness industry through wearable technology, including fitness trackers and heart rate monitors. For those after a heart rate monitor, Garmin offers a number of models under its HRM range, including models specifically designed for running, swimming and triathlete events, helping you to find a suitable training partner. With most models coming with an adjustable and machine-washable chest strap, as well as Bluetooth connectivity between the receivers, you can also find out your stride length and cadence through the Run model, while the Swim model features interval timing for when you're doing laps.

Polar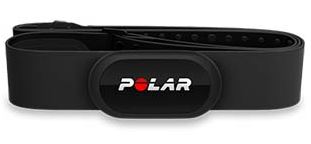 Known for developing the first wireless heart monitor, Polar is a big name in the industry, with a number of models available before venturing into watches and bike computers. Polar's heart rate monitor range primarily consist of the H10, H9 and OH1, with the H10 and H9 models coming with chest straps, while the OH1 can be worn as an armband, or even clipped into your goggles if you want to take it swimming. The H10 can connect to two devices via Bluetooth – ideal for when you want to track your progress and data – and is also compatible with ANT+ technology, allowing for pairing with other compatible devices and apps. The OH1 features water-resistance for up to 30m, a built-in memory that can store up to 200 hours' worth of data, and has a 12-hour battery life, making it deal for exercise both on land and in the water.

Wahoo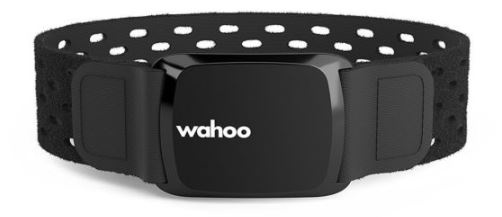 Operating primarily within the cycling circle, Wahoo also has a number of heart rate monitors available under its TICKR range. Consisting of the TICKRFit, TICKR and TICKRX, each features an IPX7 waterproof rating, a washable strap, an accelerometer, Bluetooth and ANT+ connectivity, and iOS and Android compatibility, with the option to use with other compatible apps to help track your progress and data. The TICKR and TICKRX models will be suitable for those after a chest strap, while the TICKRFit features an arm strap for either your wrist or forearm, with the TICKRFit storing up to 30 hours' worth of data for your records.

Myzone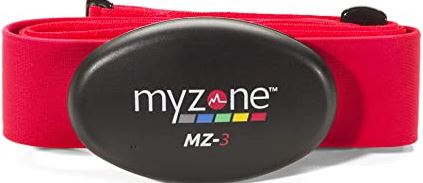 While predominantly offering a full fitness service with app compatibility, Myzone has a number of heart rate monitors for you to help with your fitness journey with the MZ range. Its flagship model – the MZ-3 – is water resistant up to 10 metres, Bluetooth connectivity, a rechargeable battery and can store up to 16 hours of data, while its little brother, the MZ-1, is primarily used for specific Myzone gym sessions. If you're after a watch monitor, Myzone also offers the MZ60 with a retro design, sweat-resistant straps, water resistance up to 30 metres and also comes equipped with a stopwatch function to help with your workouts.

Other heart rate monitor brands
WHOOP – A package deal, you'll have to sign up to the WHOOP subscription to receive the WHOOP Strap 3.0, with the subscription also coming with access to the WHOOP app where you can check statistics and analytics, with the monitor also recording fitness and sleep information.
Scosche – Originally starting out focusing on car audio parts before making its way into car entertainment units before branching out to heart rate monitors, Scosche offers the Rhythm heart rate monitor range, which includes models like the Rhythm+ and Rhythm 24 Waterproof for you to choose from.
Where can I buy heart rate monitors?
Heart rate monitors are available for purchase at electronics stores such as JB Hi-Fi, sporting goods stores such as Rebel Sport, as well as directly through the brand's website or storefront.
Are heart rate monitors worth buying?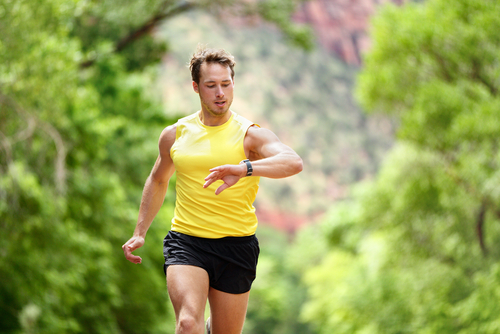 While you can still get a workout done without a heart rate monitor (and buying a heart rate monitor doesn't guarantee you'll be a step closer to your dream body), having a monitor may help you better understand how your body acts and reacts to exercise and rest, which can prove useful if you're looking to improve your general health, or you're looking to get the edge in professional sports or competitions.
With technology improving the heart rate monitor's accuracy and usefulness, it will become a question of what you want to learn about your body, and if you think a heart rate monitor will be better for you, or if having a fitness tracker will do the job better. As a result, looking into all your options before you buy can save you from a heart dropping purchase, as well as ensure you find the best workout partner for your next training session.

Picture credits: Maridav/shutterstock.com, Blazej Lyjak/shutterstock.com, Sergey Nivens/shutterstock.com, Maridav/shutterstock.com