Australia tends to have some pretty hefty price-tags attached to its tertiary education, but it doesn't always have to be that way. Scholarships can be a payment-free way to get a university qualification, but being able to receive one is different kettle of fish. If you're wondering if you're eligible to receive a scholarship, or are just curious as to what's on offer, continue on with Canstar Blue's guide on university scholarships.
What university scholarships are available in Australia?
Australia has a number of university scholarships available for eligible students to apply for, including government-funded scholarships, academic scholarships provided by individual universities as well as sporting scholarships. Each scholarship will have a different application process and different monetary value, with a number of criteria to pass or maintain throughout your university study, meaning it's best to look into all of the requirements before applying. But if you're interested in finding out what scholarships are available for university students, find out more below.
Scholarships for domestic students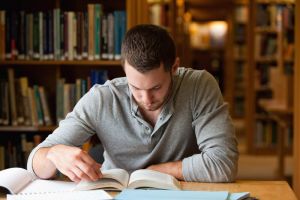 There are four main government-financed scholarship categories available for domestic students in Australia:
Scholarships for international students
International students make up a vast population of universities in Australia, and for a lot of foreign students, Australian scholarships seal the deal on the tough decision of choosing a university. Below are a number of university scholarships available for international students:
Fulbright Scholarship – this program works the other way as well, with American students being afforded the opportunity to study at Australian universities.
Research Training Program – this program is also open to international students as well as domestic, allowing those studying Research Doctorates or Research Master's Degrees to potentially receive a scholarship.
Destination Australia Awards – both domestic and international students are eligible for this scholarship, with the Destination Australia awards aimed at boosting regional Australian tertiary education, and to help international students experience regional areas of Australia.
Australia Award Scholarships – this scholarship aims at delivering tertiary educations to people in developing countries, especially in the Indo-Pacific region. It caters for full tuition fees and a breadth of other benefits.
University-specific scholarships for international and domestic students
In addition to government-funded scholarships, each individual university and institution generally offer their own scholarships, although what is offered, and what the scholarship includes, will vary between each university. To find out which scholarships may be of interest to you, check out your desired university's scholarship options.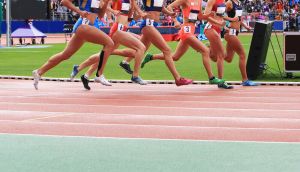 Sporting scholarships in Australia
Some universities also offer scholarships to athletes that excel in their discipline. However, the requirements and stipulations behind these scholarships can differ from university to university, but are generally only reserved for those at the top of their respective sports, meaning they aren't available to anyone who simply enjoys sport. To find out more about sports scholarships, be sure to check out your preferred university's website.
---
Read more: What are the benefits of studying in Australia?
---
How to apply for a university scholarship in Australia
The application process for university scholarships will depend on each individual scholarship, as there may be different requirements to be eligible. Generally though, an application will require you to present personal details, a previous history of your schooling, as well as likely some supporting documentation as to why you believe you are eligible and deserving of a scholarship.
As each scholarship will be different, it's best to read the fine print of each scholarship offering to ascertain just what's required during the application process. If you have any questions, it's best to get in contact with whichever institution is offering the scholarship.
What if I'm not eligible for a scholarship?
Scholarships are the only sure-fire way to get a discounted or free ride through university in Australia. If you are not eligible, or aren't accepted for a scholarship, you will have to pay for a full university education. However, the HECS-HELP program means eligible domestic students do not have to pay these tuition fees upfront, making the cost of university in Australia a bit more bearable for students.
Photo Credits: Joyseulay/shutterstock.com, ESB Professional/shutterstock.com, Denis Kuvaev/shutterstock.com