Online degrees give you the opportunity to access a high-quality education on a flexible schedule. They're a popular option in Australia, with most universities offering a wide range of courses and degrees up to a post-graduate level. However, with the number of online institutions available, it's important to ask whether undertaking an online degree is a good step for your education and for your career, as well as your social life! This Canstar Blue guide looks at what you can study, how employers view your online degree and if online universities are respected to give an outline on whether studying online is a good idea.
Is studying online a good idea?
Online degrees are just as beneficial to your career as a brick-and-mortar degree, providing they have been accredited. Australia has one regulatory body overseeing university accreditation – the Tertiary Education Quality and Standards Agency (TEQSA). TEQSA is an independent authority that provides national quality assurance checks to universities, and uses the standards found in the Higher Education Support Act (HESA) as its legislative framework to manage national university standards.
TEQSA regulates universities by checking their assets against the standards set out in the HESA, and then registers the university as accredited, if it is eligible. Universities are registered every seven years to ensure they maintain their compliance and quality assurance.
Although accredited online degrees are just as good as traditional degrees, it's important to keep in mind that some degrees are better suited to studying online than others. Degrees in areas like accounting, IT, administration and business all require little face time and fewer practical elements than other subjects such as medicine, making them ideal to take online.
Pros and cons of an online degree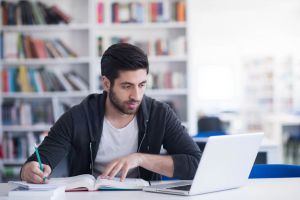 Like any big decision, they'll always be a pro and con to online learning, but what are they? Benefits of an online degree include:
Flexibility that is perfect for shift workers, parents, full time workers and people returning to the workforce after an extended time away.
Accessibility for people who live outside of major cities.
An emphasis on the qualities of self-sufficiency, commitment and dedication.
Support for students with different learning styles.
Support for students who have additional learning requirements.
Studying online at an accredited university is a fairly straightforward venture, however as they are physically conducted away from the university, there may be some risks. Risks of an online degree include:
Decreased access to university resources like professors, tutors, libraries and campus events.
Emphasis on self-reliance, where students must hold themselves accountable for staying dedicated to their studies.
Potential to miss out on the university experience, particularly in a social setting.
It's important to weigh up the benefits and risks, and be honest about how you study, so you can decide whether studying online is a good idea for you.
After a new NBN plan? Check out some options below!
Is your internet keeping up with your studies? If you need a new internet plan, check out some providers and plans below!
The following table shows a selection of sponsored unlimited data Standard Plus Evening Speed (NBN 50), and Premium Evening Speed (NBN 100) plans on Canstar Blue's database with links to referral partners.
Unlimited Standard Plus Evening Speed (NBN 50) Plans
The following table shows a selection of published unlimited Standard Plus Evening Speed (NBN 50) plans on Canstar Blue's database, listed in order of standard monthly cost (excluding discounts), from the lowest to highest, and then by alphabetical order of provider. Use our comparison tool above to see plans from a range of other providers. This is a selection of products with links to referral partners.
Unlimited Premium Evening Speed (NBN 100) Plans
The table below shows a selection of published unlimited Premium Evening Speed (NBN 100) plans on Canstar Blue's database, listed in order of monthly cost, from the lowest to highest, and then by alphabetical order of provider. Use our comparison tool to see plans from a range of other providers. This is a selection of products with links to referral partners.

What can you study online in Australia?
You can study almost everything online in Australia! Most universities offer undergraduate and postgraduate – up to a Master's degree – online. You can complete online degrees in:
Arts
Social Sciences
Business Management
Education and Teaching
Health and Community
Law and Justice
Various STEM disciplines
If an online degree doesn't entirely appeal to you, consider a hybrid degree. You can take some parts of your courses online and attend the rest of the courses in person. It's a flexible solution that allows you to find the education experience that suits you best. Information about what and how you can study is available through individual university websites, as not all institutes may offer hybrid options.
Where can you study online?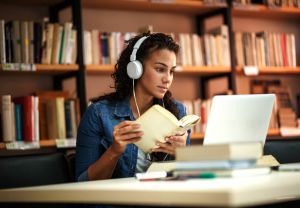 You have a wide range of options when choosing to study online in Australia, with almost every university having options to study online. You can find relevant courses and degrees by visiting individual university pages or, by using a directory like Open Universities Australia. If you're wondering about which institutes may be worth a deeper look into, here are the Australia universities with the largest online enrolments:
Charles Sturt University
University of New England
University of Southern Queensland
Swinburne University of Technology
University of Tasmania
Deakin University
Curtin University
Southern Cross University
Edith Cowan University
Charles Darwin University
Monash University
University of South Australia
Are online universities respected?
Some of the best and most highly respected universities in the world offer online degrees, and the qualifications students receive are identical to traditional degrees. It is rare for an online degree to be received from a solely 'online' university, and most online degrees are received via a brick-and-mortar institution that offers classes online. Because of this, any degree received online from a university is just as respected as the university itself. However, you may have to avoid the online university that can make you a doctor within one month of online learning, as some shady websites may be too good to be true, meaning sticking to accredited universities is the best option for receiving a respected education.
Online degrees to avoid
While online learning is a great way to progress your education on your own time, there are organisations on the internet claiming to be universities which are actually for-profit scams. If you're looking at an online degree and the requirements seem too good to be true, there are some key signs to watch for.
Red flags to look out for:
Exorbitant fees
Institutions without accreditation
Course work that is too easy
Courses that are too short
Institutions without international recognition
Do employers take online degrees seriously?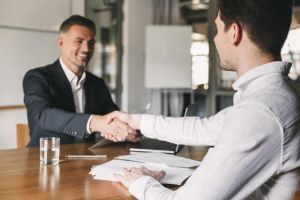 If the university is legitimately accredited, employers will usually view your online degree on par to those received at a sandstone institution. In fact, according to a Quality Indicators for Learning and Teaching (QILT) survey, some of the most popular degrees studied online coincide with degrees that have the highest job prospects, indicating that employers consider online degrees to be just as valuable as those received offline.
Employers also tend to look not just for the reputation of the university but also the individual characteristics of the employee they are hiring. Employees who have studied at an online university may have different skills to those who attended classes. If your employer asks why you chose to pursue a degree online, you can use this opportunity to explain how the unique skills you gained online lend themselves to the job position.
While every employer is different, the bottom line is that Australian universities rank highly among the best universities in the world. If your degree is from an accredited institution, it is highly likely that a potential employer will respect your qualifications, online or otherwise.
Final word: are online degrees a good idea?
Enrolling in an accredited online university and receiving an online degree is just as legitimate as a traditional degree. As long as you have chosen an appropriate degree that can be carried out without practicals or a physical presence, you can be assured that your degree will be respected and hold you in good stead with future employers. Of course, there's still plenty to consider when choosing an online university, so why not check out our national and state-based university ratings to see which one may be the best fit for you.
Photo Credit: Travelpixs/shutterstock.com, dotshock/shutterstock.com, BalanceFormCreative/shutterstock.com, Dean Drobot/shutterstock.com
Original Author: Luciana Davies