Europcar Australia Car Hire Review
Jumping behind the wheel of a new car can be an exciting time, even if it's just a rental. But the process leading up to getting into the driver's seat can be anything but a smooth ride, with dealing with hire car providers somewhat of a daunting experience, particularly for first-time users. Considering the sheer amount of options available, as well as the amount of decisions to make before you've even picked up the keys, is enough to drive you away.
Founded in France in 1949, Europcar has expanded to operate in over 140 countries around the globe, with the company being one of the major players within the hire car market. With over 100 locations around Australia, Europcar offers a number of vehicles for personal, business or commercial use, giving you plenty to choose from, regardless of what you need.
If you're looking to book a car for an upcoming trip, read on to find out just what Europcar has to offer, and if it's the provider for you in this Canstar Blue article.
How do I book a car with Europcar?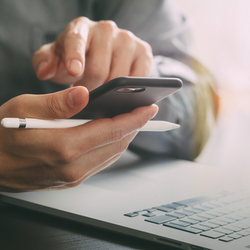 As with most hire car providers, you can hire a car as soon as you land on the Europcar website. Simply add in the pick-up and drop-off locations, the date and time you'll be picking up your vehicle, as well as your age. From here, you'll be shown what vehicles are available to choose from, based on the location and date you've entered. You'll be given the option to filter by vehicle type, with prices also outlined to give you an idea on how much you should be budgeting for your time away. You can also choose whether to pay now or pay later, with paying now entitling you to a discount.
Once you've selected your payment type, you'll be able to add any extras that you'd like on your trip, including GPS units, child safety seats, as well as the option to purchase the offset carbon emission for those looking to be a bit more environmentally-friendly. From this screen, you'll also be able to select protection and coverage for your time on the road, as well as roadside assistance. Once you've added all the extras you'd like, hit the checkout button and you'll be taken to the final screen, where you'll be asked to review your booking, as well as enter your personal information and payment details. Once you've completed this, you're locked in for your trip away.
Can I change my booking with Europcar?
Sometimes you make a mistake, or you have something come up unexpectedly, meaning you have to modify your booking. Europcar allows you to modify or double-check your booking via the 'My Account' section, with bookings able to be modified up until 2 hours before your allotted pick-up time.
Will I be charged a cancellation fee?
Even the best planned trips can become unstuck, meaning cancelling your booking is sometimes the best option. Europcar allows you to cancel your booking in the same section as any modification (via the 'My Account' tab), with Europcar requiring at least 48 hours notice before the allotted pick-up time. If you give Europcar less than this, you'll be charged a cancellation fee, so it's best to cancel your booking as soon as possible to avoid any fees.
Where are Europcar hire cars available?
As one of the more prominent hire car providers in Australia, Europcar offers a full list of locations on its website, including airports, rural areas and capital cities. Major locations include:
Can I pick-up and drop-off my Europcar vehicle at different locations?
Location is one of the biggest factors when it comes to deciding on a hire car provider, so booking with a provider that allows you to choose a separate pick-up and drop-off location will make your trip easier to organise. Europcar allows you to choose where you would like to pick-up and drop-off your rental during the booking process, although you will incur a one-way fee if you do decide to drop-off your vehicle at a different location.
What type of vehicles can I hire from Europcar?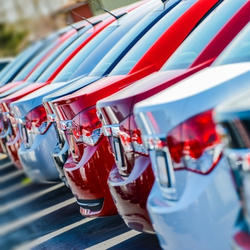 If you're wondering just what you can hire from Europcar, you can view the full fleet via the 'Vehicles' tab on Europcar's website. Vehicles are split between cars and commercial, and are further categorised into vehicle type, allowing you to pick between smaller models, SUVs as well as Europcar's Premium and Prestige ranges. You can also narrow down your search results by transmission type, emission level and how many people you're looking to fit into your ride, making it easy to find the best set of wheels for your needs.
Can I take my Europcar hire car off-road?
While the majority of us will be looking to stick to the bitumen during our travels, there might be a time where you're tempted to travel down the path less travelled. While a dirt road may offer a nice hidden location for you to explore, Europcar outlines where you can take your rental vehicle, with the majority of hire cars expected to stick firmly to the path.
However, if you're set on going off the beaten track, there are a number of 4WD vehicles that are able to be taken off the main roads, with Europcar also offering Unsealed Road Cover to help you protect your ride while hitting the dirt trail. Despite this, it's best to contact your provider beforehand, as the final decision may be down to the provider's discretion.
How much will a car hire from Europcar cost?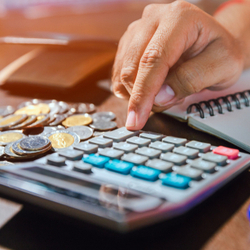 Nailing down the final cost of your hire vehicle can often be a tricky process, particularly if you're not sure about all the fees and charges usually associated with renting a car. While the final invoice will be dependent on individual factors, such as which vehicle you book, how long you've booked it for, any extras you've added as well as how far in advance you made your booking, it's best to look into all of your options when it comes time to book your trip.
To help make sense of what will likely be on the final invoice, Europcar offers a breakdown of its rates, which include:
Goods and Services Tax (GST)
Premium Station Surcharge
Licence Fee Surcharge
Third Party Liability Insurance
Collision Damage Waiver
Theft Waiver
Unlimited Mileage
While this isn't an exhaustive list, these are just some of the more common fees you're likely to see when hiring through Europcar. Other fees and surcharges will be outlined in the terms and conditions, along with the rental agreement, so it's best to read through the paperwork before getting in the driver's seat.
How can I pay for my Europcar hire car?
As with most hire car providers, Europcar offers a variety of ways for drivers to pay for their rental. Unless you've prepaid your booking, you'll be asked to pay a deposit when you pick-up the keys, with the remaining balance to be paid at the end of your rental period. The deposit will generally be the cost of the rental plus a few hundred dollars, so be sure to have enough funds on your card. Europcar locations will also accept Debit cards, but similarly to credit cards, you'll have to provide a deposit.
When paying by card, Europcar will only accept bank-issued cards in the name of the renter, so be sure to book under the correct name!
What credit cards do Europcar accept?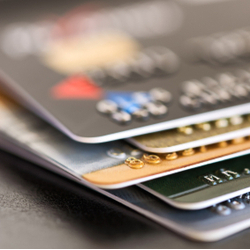 If you're looking to pay by card, Europcar accepts all the major credit cards, including Visa, Mastercard, Bankcard, American Express and Diners Card. However, you'll have to keep an eye out for the surcharge, which ranges between 1.18% and 1.65% depending on the card.
How can I get a discount on my Europcar hire car?
Finding a deal can often help get your trip off on the right foot, not to mention saving you from heartbreak at the checkout. Europcar offers a number of deals, discounts and promotions under the 'Deals' tab on its website. Deals include discounts on vehicle hire base rates, as well as cheaper rates for additional cover, but are often subject to expiration dates, so if you're looking to book a trip for a few months down the road, be sure to check if the discount code will still be valid.
Who can rent a vehicle from Europcar?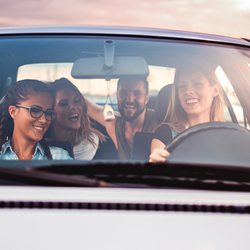 While there's plenty of vehicles to choose from when it comes time to get your trip underway, Europcar have a few requirements for drivers to adhere to before handing over the keys, including:
Age – Drivers must be aged 21 or over to hire a vehicle, with drivers aged under 25 also subject to an 'Young Driver Surcharge'.
Licence – Drivers must have a current licence to rent from Europcar, and must be able to present their licence at the time of pick-up. If you've forgotten your licence at home, or your licence expires halfway through your proposed trip, you won't be able to collect a hire vehicle.
International drivers – Those travelling from overseas must have a valid licence in their home country, along with either an English translation or an International Driver's Licence in order to hire a vehicle from Europcar.
Can I add additional drivers through Europcar?
Time behind the wheel is often better spent with friends, especially if you've got a long trip ahead of you. If you're hoping to add some additional drivers to your Europcar reservation, you can do so during the booking process. Europcar allows you to add up to four additional drivers, with an additional driver costing you $8 a day. Each driver is required to present a current license when picking up the keys.
What happens if I get in an accident in an Europcar hire car?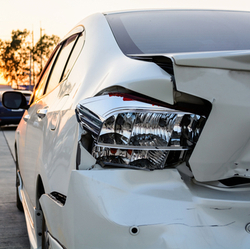 While you may pay close attention to the road, sometimes accidents just happen. While Europcar offers a number of additional coverage and insurance options for your time on the road, if you do meet with some car troubles, Europcar offers a process for you to follow.
If you're involved in an accident, Europcar requires you to fill out an Accident report, as well as any reports required by state or national authorities. Europcar's report is required in writing, with any third party involved also required to provide details. Europcar also offers Roadside Assistance for drivers in the event of a mechanical fault or accident, although it may charge a call out fee if it's to help you with something less serious, such as a flat tyre or dead battery. To ensure you're covered while you're out on the road, be sure to read the rental agreement and that you have adequate insurance and coverage to help you handle anything you might face while behind the wheel.
Other things to know about Europcar
There always seems to be something you miss out on when it comes to hire car providers, meaning it's important to keep your eyes peeled for anything that may make your booking easier, or your trip cheaper. Here are a few things that you should keep in mind before you make your next booking.
What is Europcar ID?
Europcar ID is essentially your login details, or a way for Europcar to identify you as a customer. It makes it easier for return customers to book reservations. Through your Europcar ID, you can also set up rental and booking preferences if you're expecting to travel frequently in the coming months, as well as gain benefits from Europcar's loyalty program. Simply create an Europcar profile and you'll be given an ID number.
What is Europcar Privilege?
Privilege is Europcar's loyalty program, which offers a number of benefits to members, including priority service, secured booking for when you're delayed and discounts to be used on future rentals. Offering a number of tiers – including Privilege Club, Privilege Executive, Privilege Elite and Privilege Elite VIP – each option has a different set of additional benefits and discounts. You can move up a tier if you're a regular Europcar customer, so it pays to sign up to the loyalty program as soon as possible, with sign-up available when you get your Europcar ID.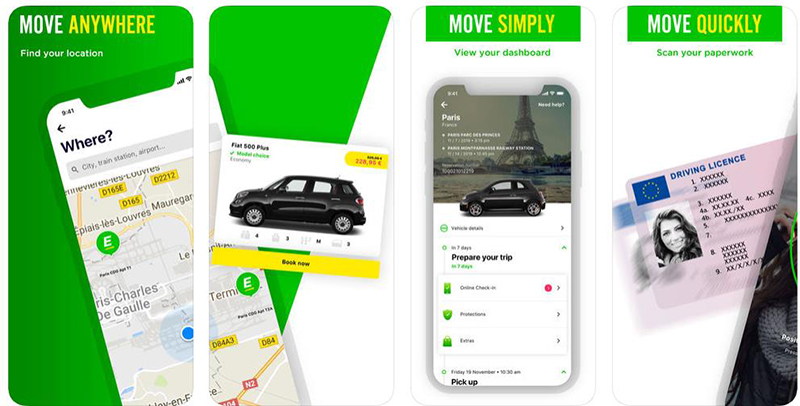 Europcar Mobile App
If you're looking to book your next trip while out and about, the Europcar app may prove useful, with the app available on both iOS and Android operating systems. Allowing you to book a hire car, check your Privilege Loyalty status, as well as search for Europcar locations, the app is free to download, leaving you more money to spend on your trip.
Is hiring a vehicle from Europcar worth it?
Regardless of whether you're heading away for just a night, or you're planning a month-long getaway with friends, a hire car can be a handy alternative to taking your own vehicle with you. While there is the potential to blow your holiday budget, by looking into all of your options before you book can save you from breaking the bank, or having to cut your holiday short.
While it's tempting to simply book with the first provider you see, researching into what's on offer from both big and small providers can make a difference on your trip, particularly if you can snag a bargain on extras or score a vehicle upgrade. Similarly, reading the terms and conditions, as well as the rental agreement, may also prove the deciding factor. While it might drive you up the wall, putting in the extra effort may help ensure your time away from home is enjoyable.
About the author of this page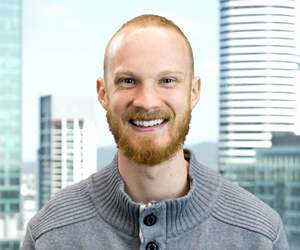 This report was written by Canstar Blue's Site Editor, Dean Heckscher. He's our resident expert on all things automotive, health & fitness, streaming and more. Dean is also one of Canstar Blue's customer research report producers, helping to turn complicated subjects into easily-digestible information for our readers. He's passionate about helping consumers make better-informed purchase decisions on all manner of consumer goods and services.
Picture credit: Tupungato/shutterstock.com, everything possible/shutterstock.com, oatawa/shutterstock.com, Welcomia/shutterstock.com, KOSOL PHUNJUI/shutterstock.com, Olleg/shutterstock.com, Sjale/shutterstock.com, Wassana Mathipikhai/shutterstock.com
What do customers think of Europcar hire cars?
In 2019, Australian consumers gave Europcar 5 out of 5 stars for overall customer satisfaction for hire cars.