What ALDI is to the supermarket world, the Thermomix is to appliances. From meats and dishwashing detergents to mattresses and toilets, ALDI is the jack-of-all-trades that is stirring things up again with a budget 'Thermomix' that's selling for more than a thousand dollars cheaper than the original.
Aussie shoppers will be able to get their hands on the 'Mistral Thermo Cooker' for $299 in the Special Buys sale, which starts on Saturday, September 7.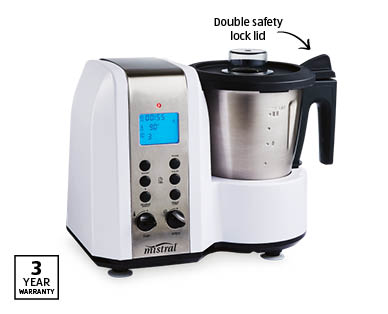 The ALDI kitchen appliance is described as eight appliances in one, supposedly capable of steaming, blending, chopping, and crushing ice. It's also claimed to be useful for mixing, frying, kneading and making stews. A bit like Thermomix, really.
The Mistral Thermo Cooker contains an 800W motor and offers a 2L stainless steel bowl, a steamer unit and 1000W heating power.
It offers 10 speed options to choose from, as well as an integrated scale function and reverse function.
Plus, the Mistral Thermo Cooker comes with a chopping blade, mixing tool and recipe book.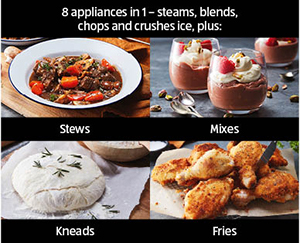 Excited bargain hunters have been quick to ask advice from fellow ALDI fans, especially since the ALDI cooker closely resembles the Thermomix, which retails for $2,269.
Several social media users have also pointed out the similarities between the ALDI appliance and products from other brands like Smith & Nobel, which sells its Intelli Kitchen with Scale for $599.
"I've had one for nearly 4 years. It's a mistral that ALDI are now selling. I purchased mine at Big W. It still works great. This one has more features so I think it looks great. If you can't afford a Thermomix, it will do nicely," one person suggested on the ALDI Mums Facebook page.
"This has the same functionalities. I use mine occasionally but glad I didn't fork out for a Thermomix," another user said about a similar mistral cooker she bought from Big W several years ago.
Another user commented: "This looks great – with a three year warranty, how can you go wrong?".
But not everyone is convinced about the quality of ALDI's cheap 'Thermomix', with some Facebook users preferring to shop elsewhere.
"Not a fan of ALDI electrical appliances. I've taken so much back over the years… all sorts of problems," an unimpressed customer complained.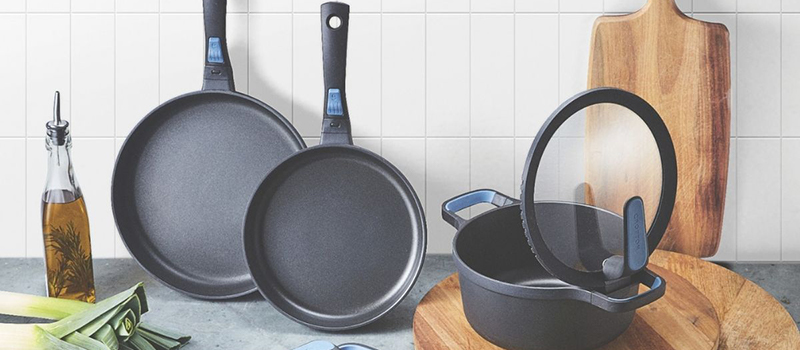 Other ALDI Special Buys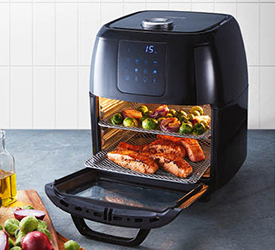 The Mistral Thermo Cooker isn't the only appliance on ALDI's menu this weekend, with the discount supermarket chain also chucking in the 10L Multifunction Air Fryer for $149 in the sale.
The ALDI air fryer has eight cooking functions and is claimed to fry as well as roast, grill, bake and dehydrate a variety of food.
It also includes an LED touchscreen panel, and adjustable temperature and timer settings.
Other items in the latest ALDI Special Buy sale include the Bamboo Teppanyaki Grill for $49.99, a 29cm Sauté Pan with a lid for $39.99 and Premium Silicone Utensils retailing for $3.999.

Image credit: Michael Leslie/shutterstock.com
Original Author: Tahnee-Jae Lopez-Vito