Electrolux Refrigerators Review
With electricity prices soaring immensely over the past decade, it's only right to assume that Australians are looking at cutting their electricity bill wherever possible. One such avenue to take is to look at your fridge. Seeing that they're operating for 24-hours a day, it's easy for an inefficient fridge to sit there humming away for years, racking up your electricity bill under your nose. So, picking an energy-efficient refrigerator seems like a no-brainer at this point.
One such fridge manufacturer to focus on energy-efficiency is Swedish appliance giant Electrolux. For over 100 years, Electrolux has been in the game of electrical evolution, starting off by making lamps. The company is now the second largest appliance manufacturer in the world, with their washing machines, dishwashers, refrigerators and all things 'whitegoods'. Read on to find out about the fridges Electrolux offers to Aussies and how they stack up.
What fridges does Electrolux offer?
Electrolux offers a range of fridges in all shapes and sizes. Generally they tend to focus more on energy-efficiency, and thus demand a higher sticker price. However, what you pay more upfront, you might find yourself paying less in electricity bills down the track. Using the metric of 33c/kWh, Electrolux fridges will be weighed up based on their costs in electricity; your supplier may charge for electricity at a different rate.
Electrolux first began making refrigerators in 1925. For a time, the company manufactured refrigerators locally in Australia, but their last plant here closed down in 2013. Nevertheless, let's see what they offer to Aussies.
Fridges under 500L in capacity
Electrolux generally manufactures fridges in the midsized range and up, so you won't find any bar fridges or small one-person fridges here. Electrolux offers a suite of fridges under 500L – perfect for the midsized family or household of around 3-4 people. One of the standouts is the 450L bottom-mount fridge (EBE4507SA-L) pictured. Its key features are:
'Best in class' energy-efficiency
Multi-zone climate control
Flexible shelving
Anti-fingerprint stainless steel finish
'FreshSense' deodoriser to eliminate nasty pongs
These features combined with its energy-efficiency make for a great fridge. It's rated at 4.5 stars for energy-efficiency, and will use 297kWh, which could result in a cost of around $98 a year to run, which is indeed 'class leading' for a fridge this size. Retailing for about $1,900, it's a pricier unit compared to the competition, but you might find you're left better off with cheaper energy bills.

Fridges under 600L in capacity
Fridges in the mid-500L range is the sweet spot for a lot of families, who still want economy, but want a fridge big enough for the grocery shop. Take for example the 540L bottom-mount fridge (ETE5407SA-L). It features all of the cutting-edge technology and usability you come to expect with an Electrolux fridge, such as climate control, flexible storage and an effective deodoriser. It's one of the cheaper five-star energy-efficient fridges out there, at just under $2,000. It boasts class-leading efficiency at 282kWh, which is outstanding for a fridge this size. You might find it costs as little as $93 to run per year.
Fridges under 700L in capacity
This is the point where we come to the business-end of town. Quite often with fridges this size, they'll be of the French-door variety, which are great at minimising the space they take up by operating on a two-door system. Electrolux here offers up the 620L French-door behemoth (EQE6207SD). Finished in a striking stainless steel, it'll feel 'at home' in the modern kitchen. It features:
Spill-safe glass shelves
Two crispers
'Fresh sense' deodoriser
External electronic display
Due to its size, it's also unsurprisingly a lot more expensive. It retails for over $3,500, but for the bigger family it's a fair price to pay for something so large. It's still reasonably energy-efficient, boasting a three-star rating, and using 536kWh a year. This could equate to about $177 to run per year. More details in the video below.

Fridges under 800L in capacity
If you're after a gigantic fridge, Electrolux has you covered. Weighing in at a 700L capacity, the side-by-side fridge (ESE7007BF) by Electrolux packs a punch. It's finished in a gorgeous piano-black, and its side-by-side design means a huge freezer compartment, and easy access to both the fridge and freezer. Its freezer is a relatively large 250L, and the fridge is 450L.
It features all the trimmings you'd expect from such a high-end appliance from Electrolux, and its price is reflected in this. It retails for over $5000, but it's still surprisingly efficient; it's rated three-stars and uses 525kWh, costing around $173 a year to run. For a large, hungry family with the budget to match, you can't really put a foot wrong with this gigantic but effective fridge.
Is an Electrolux refrigerator worth the money?
Electrolux fridges are high-end, high-tech and energy-conscious machines, and the price reflects that. There are no 'cheap and cheerful' fridges here; they all have a swathe of features focused on usability and energy conservation. You likely won't find a fridge under $1,000, and the biggest ones easily fetch over $3,000. Considering we found that the average Aussie spend for a fridge is under $1,300, we suspect many people will find Electrolux fridges a big ask to cough up for.
However, for those that can budget around $2,000 or more, what are you getting with an Electrolux fridge? You are getting (among other things):
'Best in class' energy-efficiency. Even the biggest fridges have digestible amounts of energy-consumption
Usability features such as flexible shelving
Deodorising technology
If you're fed up with your current fridge, and want a high-end model with all the bells and whistles – with efficiency to boot – then we suspect an Electrolux fridge is on your list already.
About the author of this page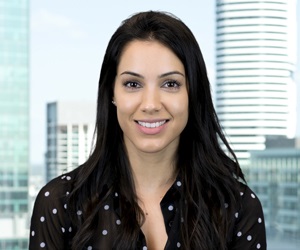 This report was written by Canstar Blue's Home & Lifestyle Content Lead, Megan Birot. She's an expert on household appliances, health & beauty products, as well as all things grocery and shopping. When she's not writing up our research-based ratings reports, Megan spends her time helping consumers make better purchase decisions, whether it's at the supermarket, other retailers, or online, highlighting the best deals and flagging anything you need to be aware of.
What do customers think about Electrolux Refrigerators?
In 2019, Australian customers gave Electrolux 4 out of 5 stars for overall customer satisfaction for refrigerators.
Electrolux Refrigerators
Canstar Blue
Award:
Overall Satisfaction