Euromaid Washing Machines Review
Washing machines are often not the easiest to shop for, yet alone transport. Finding the right one for you may take some time. Despite its name, Euromaid is an Australian-owned brand. It's a manufacturer of both kitchen and laundry appliances. It boasts functionality and quality along with great value for money, so let's see what its washing machine range has on offer for the Aussie household.
Euromaid Front Load Washing Machines
The front loader range from Euromaid tends to be more energy efficient and use less water compared to the brand's top loaders. You can expect all Euromaid front loaders to be equipped with a child lock and door lock for safety. The full range has 2 years manufacturer warranty. It covers labour and parts as well as standard wear and tear faults, giving you a peace of mind.
Euromaid WM5 5kg Front Load Washing Machine
Part of the core range, the 5kg front load washing machine, is ideal for 1-2 people with a 1,000 RPM spin speed. It's equipped with 12 wash programs and is boasted for its 14 minute and 39 minute quick wash. If you're in a hurry – or simply have a smaller load of washing – the quick wash programs may be helpful. Several other key features include a 24hr delay and a pause button. It has a 2.5 star energy rating.
The 5kg washer is probably most suited for small households. If you're after more capacity, there is an equivalent 7kg washing machine with a 1,200 RPM spin speed. While all programs and settings are the same, it has a higher energy efficiency rating of three stars. If you're a household of 2-4 people, you may opt for the 7kg front loader instead of the 5kg.
RRP: $549 (5kg)* and $799 (7kg)* – Please note these units are currently not available
Euromaid WM5PRO 5kg Front Load Washing Machine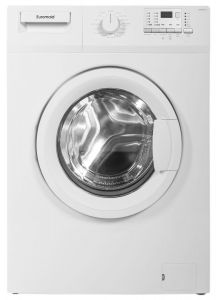 An upgraded model of the WM5 is the WM5PRO. It's claimed to provide the same consistent washing, but with a higher spin speed of 1,200 RPM. A high spin speed does help to decrease drying time, saving on energy costs. The WM5PRO is designed with 15 wash programs including the 14 and 39 minute quick wash options. It's rated 2.5 stars for energy efficiency.
For a household of 2-4, there is a 7kg equivalent washing machine. Despite its larger capacity, the 7kg model is said to be small enough to sit comfortably in an apartment, being 840 x 600 x 565mm (HxWxD) in size. It has a three star energy rating.
RRP: $599 (5kg)* and $799 (7kg)*
Euromaid WMFL8 8kg Front Load Washing Machine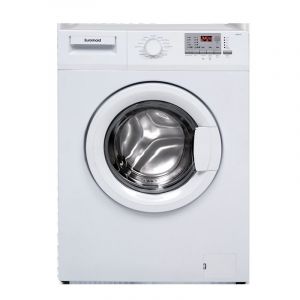 If you're after an even larger washing machine than the 7kg, the Euromaid WMFL8 8kg machine is said to give plenty of room for family-sized loads, in particular large bedding items. It features an economy wash cycle, delay start (for up to 19 hours), as well as the express mode for quick washes. It has a three star energy rating.
There is a 9kg option as well, ideal for a household of 4+. Both the 8kg and 9kg model are equipped with 15 programs and have a spin speed of 1,200 RPM. The WMFL 9 model has a 4 star energy rating.
RRP: $849 (8kg)* and $999 (9kg)*
Euromaid Top Load Washing Machine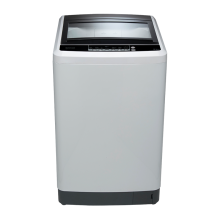 While more and more top loaders are generally being replaced with front loaders, there are still a few in the market, including the Euromaid range. The benefit of top loaders lies in the ability to add clothes in mid cycle, but there are now front loaders that also boast this ability. The other main advantage to top loaders is their energy efficiency when washing in cold water.
Euromaid has three different sizes in its top loader range – 5.5kg, 6.5kg and 8kg. A key design feature is the transparent lid, allowing you to keep an eye on the washing. Inside the drum there is no agitator (the vertical column usually in the centre of a drum), which you may find helpful for fitting in bulky items such as large blankets. There is an automatic balance sensor for safety.
All models feature eight different washing programs, a child lock and a delayed start option, which gives you the ability to make use of off peak electricity times. All are designed with a spin speed of 750 RPM and have a 1.5 star energy rating.
RRP: $549 (5.5kg)*, $649 (6.5kg)* and $849 (8kg)*
---
Is a Euromaid washing machine a smart move?
The Euromaid washing machine range sits between $549 and $1,000, providing you with several budget friendly options. An important question to consider is what your washing needs are. The top loaders are a more traditional style of washing machine with a simple design, aiming to get the job done with little fuss. The Euromaid front loaders, on the other hand, tend to have higher energy ratings and faster spin speeds than the top loaders. If you have a larger household, the Euromaid WMFL9 provides a large 9kg load capacity.
Several other key factors to keep in mind are the warranty, ease of use and design. There is a 2 year warranty on all Euromaid washing machines and all models are equipped with an LCD control panel for ease of use. A washing machine should probably be considered a long term investment, so it would be wise to shop around. You may like to consult online ratings – such as ours – to see which brands Aussie consumers prefer.
Front Load Washing Machine Reviews
*Prices taken from Appliances Online, correct as of February 2018.
About the author of this page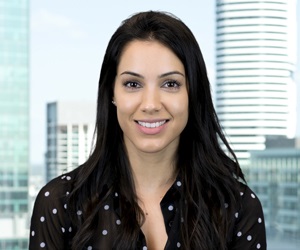 This report was written by Canstar Blue's Home & Lifestyle Content Lead, Megan Birot. She's an expert on household appliances, health & beauty products, as well as all things grocery and shopping. When she's not writing up our research-based ratings reports, Megan spends her time helping consumers make better purchase decisions, whether it's at the supermarket, other retailers, or online, highlighting the best deals and flagging anything you need to be aware of.