Samsung Clothes Dryers Review
Whether you're looking for a last-minute solution to dry your clothes, or need a dryer that can handle large laundry loads, it can be difficult to find an appliance that won't leave you high and dry.
But features such as Quick Dry and the Super Speed Cycle make Samsung dryers worthy candidates for people with busy schedules and anyone searching for convenient functionality. Most products can even be managed with the brand's SmartThings mobile app which lets you start, stop and monitor your load of laundry from your smartphone. The AddWash range also allows you to throw in items or put extra fabric softener into your front loader mid-wash.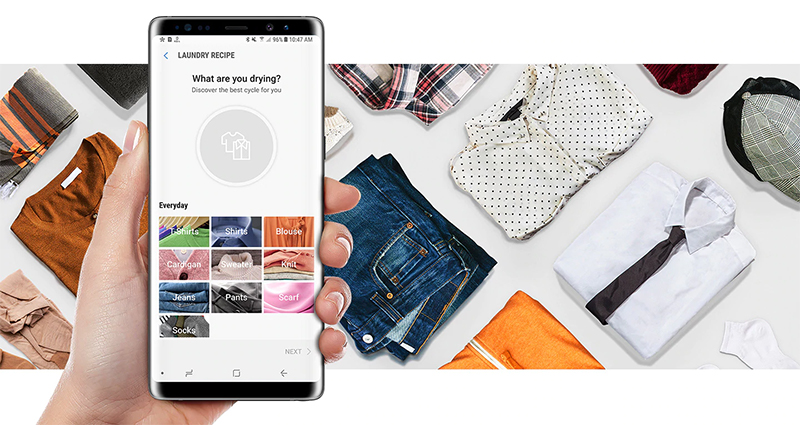 Types of Samsung Clothes Dryers
Samsung's line of clothes dryers includes mostly traditional and smart heat pump dryers with modern features, plus smart washer dryer combos with the iconic AddWash feature. Dryer types currently available from Samsung include:
Smart AI dryers
Heat pump dryers
Hybrid heat pump dryers
Washer & dryer combos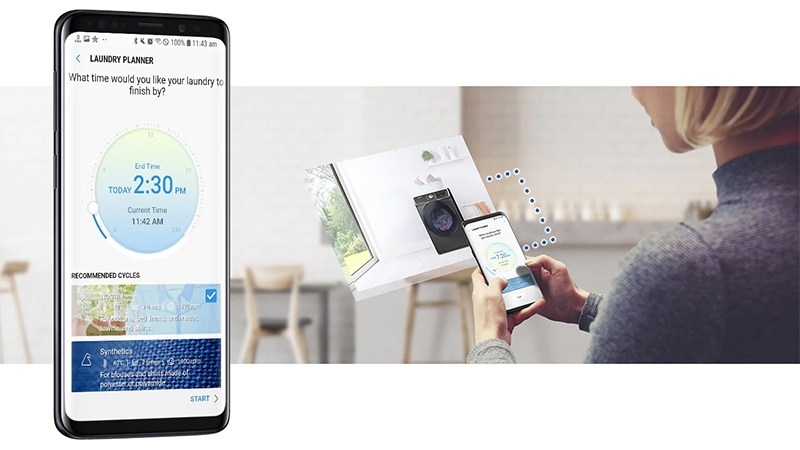 What makes Samsung clothes dryers different?
There's a whole load of clothes dryers on the market. So, what makes Samsung's heat pump options and AddWash series any different? To help you figure out which dryer will be the best for you, we've created a list explaining a bunch of the common features.
Add Door: helps you put clothes in the dryer more easily, and can be used to include items after the cycle has started.
2-in-1 Filter: removes the need for a Heat Exchanger filter and includes two alarms to remind you when to clean the Filter and Heat Exchanger.
OptimalDry system: uses moisture, temperature and heat exchanger sensors to continuously adjust the drying time, protect clothes from damage, and get the best result.
SmartCheck: an error-monitoring system designed to identify and solve certain problems via the Samsung app.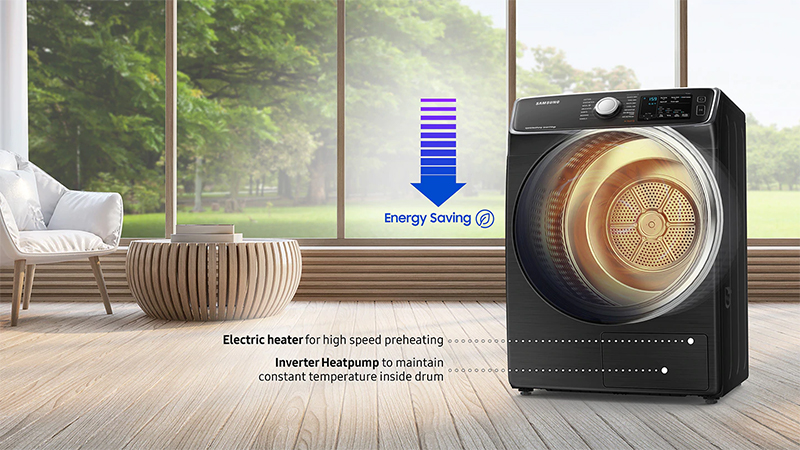 Samsung Heat Pump Dryers
Samsung's range of heat pump tumble dryers promises excellent energy efficiency and gentle treatment of your clothes. The brand claims many of its models use sensors to monitor humidity and adjust drying time, as well as protect each load from damage. Products like the Samsung (DV90T8440SB) also have a huge 9kg capacity and include a convenient drying rack, drum light, and an easy-to-maintain 2-in-1 filter.
Some Samsung heat pump dryers currently available include:
Samsung 9kg Heat Pump Dryer (DV90N8289AW): $1,399 RRP*
Samsung 8kg Heat Pump Smart Dryer (DV80T5420AW): $1,499 RRP*
Samsung 9kg Heat Pump Smart Dryer (DV90T8440SB): $1,699 RRP*
Samsung 10kg Hybrid Heat Pump Smart Dryer (DV10T9720SV): $2,199 RRP*
Samsung 9kg Heat Pump Dryer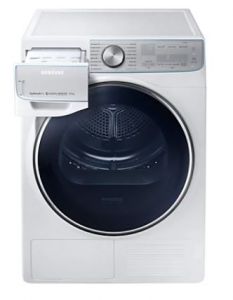 The Samsung 9kg Heat Pump Dryer (DV90N8289AW) is A+++ energy-rated − it uses a refrigerant instead of electricity to heat and recycle air, therefore, reducing energy usage. It also comes packed with smart features including OptimalDry that uses sensors to monitor the humidity inside the drum and adjusts the drying time to dry your clothes faster without damage. The AirWash technology deodorises and refreshes your clothes, so they smell fresh when they come out.
When you're in a hurry, you can also use the SuperSpeed feature which can wash and dry small loads of up to 3kg in under 2 hours. The Quick Dry function can similarly dry a small load of laundry and get it ready to wear in just 35 minutes.
RRP: $1,399*
Samsung 9kg Heat Pump Smart Dryer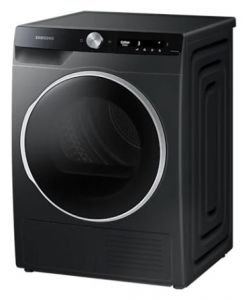 The Samsung 9kg Heat Pump Smart Dryer (DV90T8440SB) has an impressive nine-star rating for energy efficiency because it uses a refrigerant instead of electricity to heat the air inside the drum. It also has a Hygiene Care+ cycle with steam to sanitise both dry and wet items, and various AI controls that offer personalised settings based on usage patterns and load sizes, plus advice on cycles, planning, and troubleshooting when connected to the SmartThings app.
Other standard features include Quick Dry to dry small loads in under 35 minutes, Silent Dry which optimises the spinning speed to minimise noise to a level of 60dB, Wrinkle Pervent to reduce creases in fabrics during drying and Air Wash to refresh your clothes between cycles.
RRP: $1,699*
Samsung 8kg Heat Pump Smart Dryer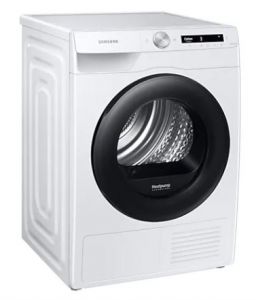 Looking to save time on ironing? Who doesn't? This Samsung 8kg Heat Pump Smart Dryer (DV80T5420AW) features Wrinkle Prevent. This feature intermittently turns the drum without heat for up to 180 minutes to help reduce wrinkles and creases in fabrics. It works in combination with AI Dry technology that uses eight sensors to monitor temperature and humidity inside the drum to ensure your clothes are dried gently and efficiently.
If you're always short on time, this model also comes with a Quick Dry cycle which uses high heat to get a small load of clothing dry and ready to wear in just 35 minutes. Other features include a 2-in-1 filter (removes the need for a Heat Exchanger filter) and a reversible door to suit the layout of your laundry.
RRP: $1,499*
Samsung 10kg Hybrid Heat Pump Smart Dryer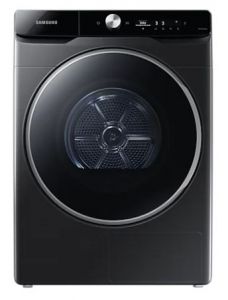 The Samsung 10kg Hybrid Heat Pump Smart Dryer (DV10T9720SV) is one of the most expensive appliances in the brand's washer and dryer range. But its unique features help the machine stand out, with many of the functions being exclusive to this unit. It also has the largest capacity at 10kg, and the highest energy efficiency rating of nine stars.
Other functions include:
AI Dry System: uses sensor technology to measure the temperature and humidity of the clothes in the drum, and adjusts drying settings for better 

drying performance while being gentle on clothes.

AI Control: offers personalised drying based on user patterns, the weight of the load and suggests drying cycles accordingly. It can also provide updates, planning and troubleshooting via the SmartThings app. 
360 Airholes: a ventilation system which is said to improve the air circulation and evenly distribute air in different directions.
Heat Exchanger: a small hatchet at the bottom of the front panel, which allows you to remove trapped dust and in turn, maintain good performance, according to Samsung.
The Samsung 10kg Hybrid Pump Dryer contains hybrid heat pump technology, which apparently 'uses a heating element to preheat the air and start drying fast'. By recycling warm air and keeping a consistent temperature throughout the cycle, the machine is claimed to reduce energy consumption and operate without being affected by external temperature. If you're looking to save on power bills with your dryer, you might like to keep this model in mind.
Samsung Washer Dryer Combos
If you live in an apartment and don't have a clothesline, or constantly forget to put an extra top in the washing machine, Samsung offers washer dryer combos designed to clean and dry clothes in one appliance. Like the brand's heat pump dryer series, Samsung similarly offers an 11-year parts warranty on its Digital Inverter Motor. The motor is stated to help reduce vibration and provide a quiet wash cycle as it doesn't need brushes to work.
Some washer dryer combos currently available from Samsung include:
Samsung 8.5kg/6kg AddWash Washer Dryer Combo (WD85T554DBW): $1,249 RRP*
Samsung 9.5kg/6kg AddWash Smart Washer Dryer Combo (WD95T754DBT): $1,499 RRP*
Samsung 8.5kg/6kg AddWash Washer Dryer Combo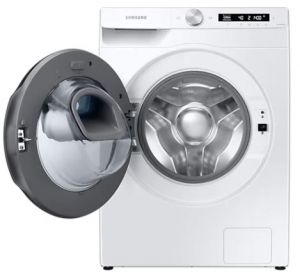 Forgot to add an odd sock or school shirt in the wash? Don't sweat it. The Samsung 8.5kg/6kg AddWash Washer Dryer Combo (WD85T554DBW) features the famous AddWash – a function that allows you to add clothes and items mid-wash. It also has a powerful hygiene Steam Cycle claimed to remove up to 99.9% of common bacteria and allergens in the wash by releasing steam from the bottom of the drum to sanitise clothes. The Drum Clean+ then can clean inside your washer including the drum and door gasket to keep it optimal and free from odours.
You'll also find the standard BubbleWash and BubbleSoak for a more efficient wash, even at low temperatures, plus AI controls that allow you to personalise each wash and dry based on your usage patterns. The 15-mins Quick Wash cycle is another convenient feature available with this model.
RRP: $1,249*
Samsung 9.5kg/6kg AddWash Smart Washer Dryer Combo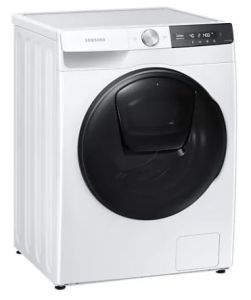 This Samsung 9.5kg/6kg AddWash Smart Washer Dryer Combo (WD95T754DBT) offers the largest capacity in the range. It offers all the same features available in smaller models like the Super Speed cycle to wash a 5kg load in under 39 minutes, the Steam Cycle to sanitise your garments in the wash using steam, and of course the AddWash function which allows you to add clothes to the wash even when the cycle has started.
There's also the BubbleWash (generates foam at the beginning of the cycle) and BubbleSoak (optional pre-treatment cycle), nifty AI settings, Digital Inverter Technology, and more.
RRP: $1,499*
Should I buy a Samsung clothes dryer?
When it comes to convenience, the features in Samsung's dryers might be difficult to beat. The brand's AddWash washer/dryer might offer a suitable solution for people who live in apartments by offering two essential appliances in one. The built-in sink available in some models is also a useful all-rounder, especially if you're short on space and need an area for any pre-wash jobs.
Samsung's energy-efficient heat pump dryers might also mean smaller electricity bills, despite the high upfront price. Most of these machines have a seven-star energy rating and offer a number of features designed for quick, gentle and effective drying. Don't let a pile of dirty and damp clothes ruin your day. If you're in need of a clothes dryer, find out which brands are highest rated by Aussie households via the link below.
*Prices taken from Samsung, correct as of July 2021.
About the author of this page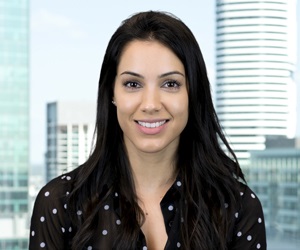 This report was written by Canstar Blue's Home & Lifestyle Content Lead, Megan Birot. She's an expert on household appliances, health & beauty products, as well as all things grocery and shopping. When she's not writing up our research-based ratings reports, Megan spends her time helping consumers make better purchase decisions, whether it's at the supermarket, other retailers, or online, highlighting the best deals and flagging anything you need to be aware of.