Vax Vacuum Cleaners Review
Vax is the UK's best-selling floor care brand, specialising in items such as mops, steam cleaners, air purifiers and of course, vacuums. Vax was founded in 1977, and has gone on to become a household name for many people looking for a good quality vacuum cleaner in Australia.
In this article, we will review Vax's vacuum cleaners to see what makes them tick. We will look at the price, specs and special features of some of the brand's leading models to help you determine an answer to that ever-present question: Are they worth my money?
Vax upright vacuum cleaners
Vax Mach Power 8
The Mach Power 8 is a bagless upright vacuum with an extra-long eight meter cord and an extra-large four litre capacity, which allows you to clean for much longer without having to unplug or empty the collector. A powerful 2200 watt performance means you can suck up practically anything that dares touch your floor.
This model uses a powerful single cyclone sunction, which separates dust from the air and results in spotless cleaning every time. Inside is an antibacterial HEPA filter that removes allergens from your home as you clean, giving you a healthier home as well as a cleaner one.
In terms of extensions, the Mach Power 8 comes with carpet height adjust ability, which allows you to adjust the cleaner to suit any surface from carpets to hard wooden floors. And like the majority of the Vax cleaners below, it is also perfect for removing pet hair thanks to the Turbo tool accessory.
Vax Air Reach
The Vax Air Reach is similar to yet very different from the Mach Power 8. It's similar as it possesses multi-cyclonic technology to separate dust in the chamber as well as a HEPA filter to destroy allergens. The cord is long too, albeit slightly longer at 10 meters, giving you an even bigger reach from the PowerPoint.
It's different in a number of unique ways, however. It is known as the Air Reach because it has a very nifty 4.2 meter reach hose, which allows you to extend the length of the vacuum to reach high places without actually moving the vacuum. It's also fairly lightweight and compact compared to the Mach Power, sacrificing 2.5 litres of dust capacity in order to be easy to carry and store.
Both of these Vax vacuum cleaners are suitable for different purposes, and priced at around $200 each, they seem to represent good value as far as upright vacuums go. And with a three-year warranty for both, you get peace of mind that your money won't be wasted if anything goes wrong.
Vax cordless vacuum cleaners
Also known as stick vacuums, cordless vacuums are extremely handy around the house for doing quick cleaning jobs. They have increased in popularity a lot recently, and many leading manufacturers now produce them. Vax is one of them.
SlimVac Total Home Cordless Handstick
At just two kilograms in weight, this Vax cordless vacuum is extremely light and easy to operate, but at the cost of having a very modest 400ml capacity. However, these stick vacuums are designed for quick cleaning jobs, so 400ml still sounds like decent volume for picking up daily dust and other debris. The 21.6V lithium battery results in up to 22 minutes of performance when fully-charged, so it's ideal for cleaning things like couches and bedrooms.
The SlimVac Total Home boasts a detachable handheld section, making hard to reach areas more accessible. The powered floor head it comes with is said to give enhanced performance on hard surfaces and can be attached directly to the handheld for cleaning stairs and cars. But this doesn't mean it sacrifices performance on other surfaces. Its multi-floor cleaning accessories mean it should also be good at cleaning all carpets and tiles, and the pet hair add-on helps easily remove that annoying fur from all over your furniture.
Dynamo Power Cordless Handstick
The Dynamo Power Cordless vacuum is a lot more basic than the Total Home model above. This is a 2-in-1 model, which means that it also has a detachable handheld for quick clean-ups in hard to reach places. At $188 it is much cheaper than other Vax cordless models, and it shows with the lack of extra cleaning features.
Weighing 3.29 kilos and with a 500ml capacity, the Dynamo can carry more debris while only weighing slightly more, and a more powerful 25.2V battery means it has a higher suction power and a longer lasting life at 55 minutes, as opposed to just 22.
Vax has a good range of cordless vacuum cleaners. Some cost more while having more features and capabilities, while others are much cheaper while sacrificing versatility.
Vax barrel vacuum cleaners
Barrel vacuum cleaners are designed to be study and powerful, and Vax's barrel vacuums are no exception. With three litre capacities and at least seven metre retractable cords, it'll be a while before you ever need to empty the bag on one of these models. Vax has a total of 12 barrel vacuums, but the two most prominent are as follows:
Vax Power Plus Pets Barrel
The Power Plus is a 1600W, 9.5kg machine specifically designed for power. It uses multi-cyclonic separation technology to trap dirt and dust in the chamber, ensuring powerful suction that lasts. Additionally, it has an advanced anti-bacterial HEPA filter that helps remove bacteria from your home and keep the air fresh.
The three litre bagless capacity means you will rarely have to empty it, and it has a good cleaning radius thanks to its 8m long cord. Like many other Vax products, it comes well-equipped to suck up pet hair thanks to accessories like the turbo brush.
It's also worth mentioning that the Power Plus is highly recommended. According to Appliances Online, it has an average consumer score of 4.9 after 27 reviews, which is highly impressive. However, the final barrel vacuum on the list seems just as impressive.
Vax Power 7 Barrel Vacuum
With an average score of 4.7 after 48 consumer reviews on Appliances Online, the Power 7 bagless vacuum can seemingly do no wrong. It's a little lighter than the Power Plus at just 6.3kg in weight, but has a much higher power output of 2400W. Additionally, it comes with a massive four litre dust capacity. The only downside is that it may be difficult to store away, but clearly most buyers don't seem to mind. So if you want power and convenience, the Vax Power 7 might be ideal for you.
Given that these two models have the same extra features as well, it seems that the Power 7 represents much better value for money.
Vax handheld vacuum cleaners
Handheld vacuum cleaners are best used for reaching spots that a conventional vacuum often can't, such as the underside of couches and in-between car seats. A portable handheld vacuum cleaner from Vax is an ideal way to handle those annoying spots. Vax has two handheld vacuum cleaners, the most prominent of which is the 18V Gator.
Vax 18V Gator Pet Handheld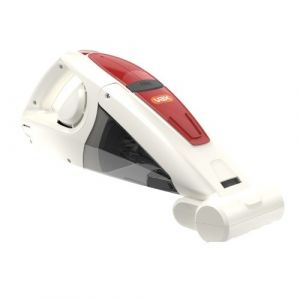 This lightweight 1.8kg handheld vacuum is bagless and has a 300ml capacity. However, with just an 18V rechargeable battery, this model has a total runtime of only 17 minutes. So if power is what you're after, you might be better off looking elsewhere. That said, it does come with a convenient wall charger to compensate for this.
Vax claims that this model is best used for cleaning pet hairs off the couch, thanks largely to its motorised power head. The built-in crevice tool means it can easily reach tight corners and tight spaces, and it has an easy-access mouth than opens with just one touch to make both cleaning and disposal nice and simple.
That's about it when it comes to extra features. This is a very basic model, as the size and power of the vacuum really doesn't allow for much variation. However, priced at $118, it is extremely cheap, so if you frequently need to clean tight spaces (or if you have pets!), then the 18V Gator is definitely worth a look.
Vacuum Cleaner Reviews & Ratings
About the author of this page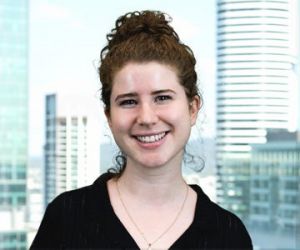 This report was written by Canstar Blue's Content Producer Luciana Lawe Davies. She writes about streaming, appliances and consumer products and services. Luciana enjoys bringing readers the best in what's on TV and at the shops, including the best deals and latest reviews.
What do customers think about Vax Vacuum Cleaners?
In 2019, Australian customers gave Vax 4 out of 5 stars for overall customer satisfaction for vacuum cleaners.