Having a ruff time with your furry friend's constant shedding or never-ending trail of dirty paw prints? Finding a pet fur-riendly vacuum cleaner can sometimes be difficult, especially if you're working with carpet and upholstery. To help you out, we've got a list of tips and models.
What should I look for when buying a pet vacuum?
Here are a few things to consider when shopping for a vacuum that works well on sucking up animal hair.
Sensitive Choice program
HEPA filters
Suction power
Fittings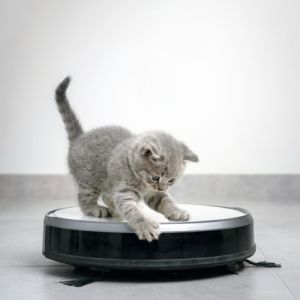 Sensitive Choice Program
Developed by the National Asthma Council Australia, Sensitive Choice is a community program designed to help consumers with asthma and allergies identify suitable products for their specific needs. Items stamped with a Sensitive Choice symbol (a blue butterfly) mean they're certified to be 'asthma and allergy-aware' products.
You can visit the Sensitive Choice website to see what's been given the tick of approval. If there are specific triggers you're concerned about, the list allows you to filter results based on triggers and product type.
HEPA filters
A High-Efficiency Particulate Air (HEPA) filter is defined by the Australian Standards as one which can capture at least 99.97% of particles that have a diameter of 0.3 microns (µm). But despite being seen in many products, not all are made the same. HEPA filters come in varying levels of efficiency. Unfortunately, a number of products contain filtration systems that are not actually considered a proper HEPA filter under Australian Standards. This is typically the case where items have a 'HEPA 13' rating with a slightly lower minimum standard of efficiency of 99.95%.
HEPA filters also need to be regularly changed to work effectively. This means finding a vacuum with washable filters or a brand which offers replacements. But, if you are sensitive to specific allergens in the home, Sensitive Choice recommends that you should avoid vacuuming yourself (if possible) and steer clear from the area for at least 20 minutes once the room has been cleaned.
Suction power
Shopping for a vacuum with powerful suction? Then you'll need to look out for a model with a high number of 'air watts'. Although build quality, design and a wide powerhead also make a difference.
Fittings
All vacuums come with a number of extra attachments, but some are more useful when dealing with pet hair. Certain heads increase suction power, while other accessories can help you reach under furniture and other hard-to-reach areas. 
Best vacuums for cleaning pet hair
There are plenty of vacuum cleaners marketed as the go-to solution for tackling pet hair. But what are the best vacuum cleaners? It's a subjective point, really. Let's compare some of the most popular and recent models to offer some guidance and give you an idea of what to look for at different price points.
Hoover Regal Bagged Vacuum Cleaner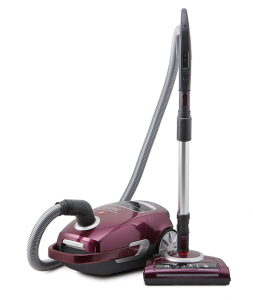 If pet hair triggers allergy or asthma symptoms, Hoover sells a few vacuums like the Hoover Regal Bagged Vacuum Cleaner which are approved under the Sensitive Choice program. This vacuum has a 1650W general suction power, or 1750W when using the powerhead. It contains a 2.3L dust bin capacity and comes with 11 cleaning accessories. Some attachments include the mini hand turbo tool, combination floor tool, long flexible crevice tool, upholstery tool and dusting brush.
Available from Godfreys, the Hoover Regal Bagged Vacuum Cleaner has a two-year warranty and a three-year motor warranty.
Why it works: This Sensitive Choice approved vacuum cleaner contains washable HEPA carbon filtration for dust and allergen control. Hoover also claims the self-propelling powerhead can help pull hair, dirt and dust closer to the surface for an easier clean. This barrel vacuum additionally contains digital suction controls, allowing you to adjust the suction strength to suit different floor types.
Hoover Pets Plus Hand Vacuum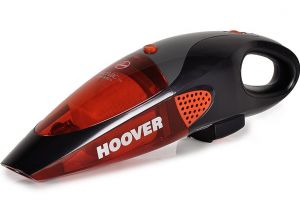 The Hoover Pets Plus Hand Vacuum has 18V worth of suction power and a 500ml bin capacity. It comes with a power head floor tool, dusting brush and extension nozzle. This Hoover has a runtime of up to 12 minutes, and requires between six to eight hours for recharging. This vacuum has a one-year warranty.
Why it works: If you prefer to get up and close when vacuuming animal hair, rather than doing a big floor sweep, the lack of cable on this cordless vacuum makes it easier to use on furniture, specific areas in the home or potentially when cleaning the car.
Miele Complete Cat & Dog Bagged Vacuum Cleaner

Being a parent of a fur baby (or two) can sometimes cause the home to look as well as smell like a hairy mess. Miele's Complete Cat & Dog Bagged Vacuum Cleaner is an option that deals with both, and is still relatively affordable for a high-end appliance. This vacuum has 2000W suction power and a 4.5L bin capacity. It includes a TurboBrush and Mini TurboBrush floor head to remove pet hairs. This Miele Complete Cat & Dog Bagged vacuum cleaner has a two-year warranty.
Why it works: This Miele vacuum has a pretty powerful suction power at 2000W, especially compared to many of the models listed here. It also contains an Active AirClean filter to neutralise pet smells.
Wertheim Dog & Cat Bagged Vacuum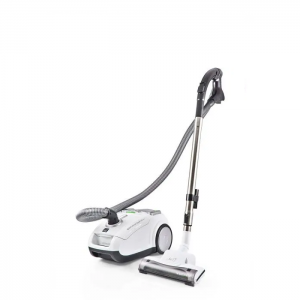 The Wertheim Dog & Cat Bagged Vacuum cleaner is one of the brand's Sensitive Choice approved vacuum cleaners and contains a HEPA filter with a Germastadt dust bag made to filter 99.97% of airborne allergens. This anti-allergy model has a 2.3L dust capacity and provides 1350W of suction power. Accessories include an upholstery tool and crevice tool. This Wertheim vacuum has a two-year warranty.
Why it works: This Wertheim vacuum is a Sensitive Choice approved vacuum cleaner with a true HEPA filter, in line with the Australian Standards. It's also claimed to be lightweight, making it fairly useful when transferring between rooms.
Wertheim Animal Pro Carpet Shampooer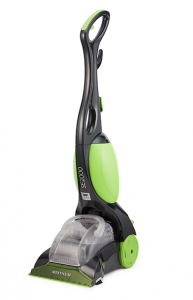 Carpet often adds another level of trouble when cleaning pet hair or any unfortunate surprises from your four-legged friend. The Wertheim Animal Pro Carpet Shampooer has a rotating brush bar that lifts carpet fibres, and contains a spray control trigger which allows you to release detergent. There is also an extractor to remove moisture immediately after shampooing the carpet, to help dry the carpet quicker.
This vacuum has 700W of suction power and a 2L bin capacity, and is only suitable for carpets. It comes with a one-year warranty.
Why it works: The Wertheim is one of a few vacuums specifically made to remove pet stains and clean carpet.
Wertheim 7 Series Vacuum Cleaner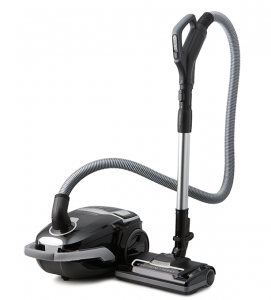 This anti-allergy Wertheim vacuum cleaner has 1500W worth of suction power and is a Sensitive Choice approved vacuum cleaner. It has a HEPA filter and a 2.5L dust bin capacity. There are seven attachments and an onboard accessory storage. The Wertheim 7 Series Vacuum Cleaner has a two-year warranty.
Why it works: This vacuum cleaner is claimed to have a 4-stage HEPA 13 filtration designed to remove 99.97% of dust and allergens. It also includes a digital power control which allows you to adjust the suction level and helps the appliance operate with minimal noise. This model also features the Whirlwind Power Pulse, which apparently lifts 3% more dirt from carpets than other bagless vacuums.
Electrolux Ergorapido Animal 18V Handstick Vacuum Cleaner

Electrolux has several vacuums targeted towards cleaning animal hair, including the bagless Electrolux Ergorapido Animal 18V Handstick Vacuum Cleaner.  It has up to 18V worth of suction power and provides a maximum 48-minute runtime. But this depends on whether the appliance is on the high power mode or long runtime mode, and whether you're using 14.4V or 18V.
The Electrolux stick vac can be converted into a handheld vacuum. Some attachments include an 180◦ swivel nozzle, brush roll, crevice nozzle and dusting brush. It has a two-year warranty.
Why it works: It has an allergy filter claimed to remove up to 99.99% of irritants and microscopic particles from the air. These include pet hair, pet dander, pollen, dust and dirt. The floor nozzle lights can also be useful when cleaning in darker areas.
Electrolux Silent Performer Cyclonic Animal Bagless Vacuum Cleaner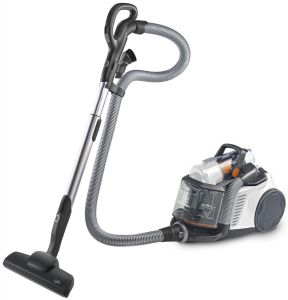 The Electrolux Silent Performer Cyclonic Animal Bagless Vacuum Cleaner is specifically designed to deal with households with pets or allergy sufferers. This anti-allergy barrel vacuum offers 1600W of suction power and has a HEPA 13 active carbon filter. It has a couple of attachments, including the 3-in-1 nozzle and AeroPro telescopic tube.
This Electrolux vacuum has a two-year warranty. A similar vacuum from the brand is the Electrolux Silent Performer Cyclonic Animal Vacuum Cleaner.
Why it works: The V-shape design is said to increase airflow and suction, while the Powerful Turbo Cyclonic Technology is claimed to spin the air up to 140km/hr. It can also apparently remove 99.99% of allergens from the air.
Bosch Serie Eight Rechargeable Vacuum Cleaner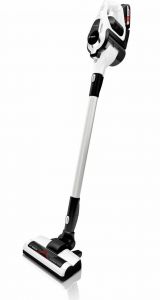 The Bosch Serie Eight Rechargeable Vacuum Cleaner has 18V of suction power and is a fairly lightweight handstick vacuum, weighing just 2.9kg. Plus, like with many stick vacs, you can convert it into a handheld vacuum for a lighter and more convenient option.
This Bosch vacuum is suitable to use around the house and in the car, with a 400ml dust box included to store all the dust and dirt. It provides 60 minutes worth of cleaning time on a single charge, and can be recharged within 45 minutes using the quick charger. It's additionally designed to be long lasting, containing a lifetime filter material which includes a cartridge filter with a Pure Air membrane and hygienic filter. This model includes a combination nozzle, XXL upholstery nozzle and XXL crevice nozzle.
What about robot vacuums for pet hair?
The best kind of vacuum is the one that does the cleaning for you while you chill on the couch. And that my friends, is the esteemed robot vacuum. It's also a lifesaver for those of us with particularly hirsute pets. Here are a few models to look out for, but keep in mind that robot vacuums aren't cheap and can typically cost between $399 to $1,499.
Ecovacs Deebot Ozmo T8 AIVI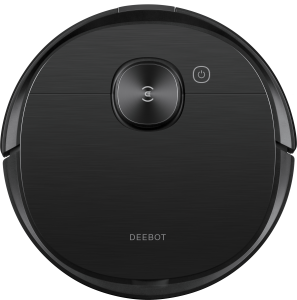 The Ecovacs Deebot Ozmo T8 AIVIs is one of the latest robot vacuums to hit the market. It offers a generous three hours worth of battery life with a single charge and comes with a few features that might make cleaning quicker and easier. One of the new functions is its Sophisticated Obstacle Avoidance technology, which is said to automatically recognise and avoid objects such as shoes, charging docks, cables, clothes and socks. According to the brand, this new function prevents the robot vacuum getting stuck by apparently 60% compared to its earlier models.
This 2-in-1 model can also work as both a vacuum and a mop, allowing you to get rid of supposedly 99.26% of bacteria. The OZMO Pro Oscillating Mopping System is said to deal with stubborn stains by using electronically high-frequency vibration and a mopping mode similar to an electronic mop.
Neato Botvac D7 Connected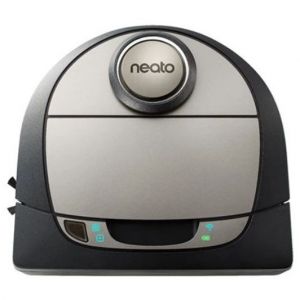 The Neato Botvac D7 Connected provides a 120-minute runtime in a single charge and contains an 0.7L dust bin capacity. What makes this robot vacuum cleaner standout is its D-shaped design, allowing it to slide into corners and reach bits of pet hair and dirt that might be missed by a normal round vacuum. It's also claimed to have a brush that's 70% larger compared to other robot vacuums on the market.
The Neato vacuum cleaner additionally comes with the usual features you would expect from a robot vac, such laser-guided mapping, multiple floor maps and integrated with smart home systems such as Google Home and Alexa.
iRobot Rooma i7+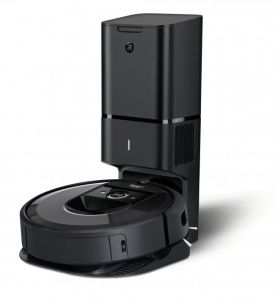 Of course, you can't talk about robot vacuums without discussing the Roomba. The iRobot i7+ has a few features specifically designed to tackle pet hair. This includes the Dual Mutli-Surface Brushes which lift, loosen and remove animal hair. It's said to contain a filtration system which extracts 99% of mould, pollen, dust mite, dog and cat allergens. The iRobot vacuum also empties everything into an allergen Lock bag which holds dirt, dust and hair for 60 days.
It additionally has a patented iAdapt 3.0 Navigation with vSlam technology, which is said to allow the robot to map a route and create visual landmarks to keep track where it's been and where it still needs to clean. Plus, the Clean Base Automatic Dirt Disposal feature ensures the iRobot cleans up after itself.
Vacuum Cleaner Reviews & Ratings
Picture credit: Roman Pyshchyk / Shutterstock.com
*Prices taken from respective retailers, Godfreys and Appliances Online, correct as of July 2020.