Review of Whirlpool ovens
Whirlpool is an established provider of whitegoods across the world, and it focuses on innovation and design across all of its products. Its ovens are no different, and we have had a look at every oven Whirlpool provides in order to help you determine which of them, if any, are worth the money. We will do this by looking at the special features, innovations, and price of each design, so you can determine if any match your expectations.
What ovens does Whirlpool offer?
Unlike the majority of the other brands, Whirlpool doesn't have a significant range of ovens available. It focuses on quality over quantity, and this is reflected by the fact that its website only displays five different oven models. Similar to our Samsung ovens review, we will review each oven individually, rather than by type.
6th Sense Induction Oven
Cost: $2,000
Dimensions: 595 x 595 x 564
Capacity: 73 Litres
Oven type: Electric induction
Fuel type: Electric
The first oven in the 6th Sense series, this induction oven from Whirlpool is pyrolytic, which means it self-cleans by super-heating the inside of the oven, leaving only ashes inside which can be easily swept away. The main function of the induction oven is to provide perfect cooking in less time, and it apparently achieves this through the unique 6th sense technology.
The 6th Sense technology is said to adapt the cooking time and controls the cooking process for up to 30 different recipes, thanks to temperature sensors. With this, Whirlpool ovens allow you to cook meat, fish and vegetables perfectly.  This technology is the greatest attraction to the 6th sense induction oven, but some other features it has are:
Star clean cleaning method, an organic cleaning process for the oven's interior which doesn't use any chemicals or detergents
Soft close door hinges, which eliminates the noise your oven door makes when opened and closed
No pre-heating
Full graphic LCD display
15+ different programs, including grill, convection bake, defrosting etc.
Induction tray and grill function, which leaves food perfectly browned on the outside and tender on the inside
This oven has a stainless steel finish, and is roughly the average size of common household ovens, so it should easily fit in your kitchen and enhance its aesthetic appeal. Watch this promo video for more on the 6th Sense technology.
6th Sense Pyrolytic Oven
Cost: $1,500
Dimensions: 630 x 690 x 650
Capacity: 73 Litres
Oven type: Pyrolytic
Fuel type: Electric
The second oven in the 6th Sense series is this pyrolytic oven, which is extremely similar to the induction oven, with only a few slight differences. Like the previous model, it uses the 6th Sense cooking technology to control the cooking process for many different recipes, and also has these same features:
Induction tray and grill function
Soft close door hinges
Star clean oven technology
Full graphic LCD display
No pre-heating required
15+ different programs, including grill, convection bake, defrosting etc.
In addition to these features, the 6th Sense pyrolytic oven also uses the Cook3 system, which can cook three separate dishes all at the same time without their flavours mixing. This gives you much more flexibility when it comes to preparing meals, particularly if you need to feed lots of people at once.
The only other notable differences between the two are the dimensions and the price. This oven is much larger than its counterpart, coming in at 630mm wide, 690mm tall and 650mm deep. This is much larger than the standard oven size – coming closer to double ovens in fact – so you'll need to make sure you know what kitchen space you're working with.
You may also be interested in:
Pyrolytic Fan-Forced Multi-Function Oven
Cost: $1,299
Dimensions: 595 x 595 x 564
Capacity: 73 Litres
Oven type: Pyrolytic
Fuel type: Electric
This oven is a multi-function oven, which means it gives you a choice of cooking methods. It has 12 different cooking programs, such as defrost, conventional and convectional baking, grill and turbo grill, bread/pizza settings and more. This oven is also pyrolytic, meaning that it can clean itself without you, saving both time and effort. Other features include:
Turbo grill, which grills faster and more evenly by boosting hot air around the grill zone. This is perfect for grilling thicker pieces of meat
Text display, which makes your selection easy to read and intuitive
Stainless steel exterior
Push and release control knobs
This oven is much cheaper than the first model in this list, and you can see that the main differences are the lack of the tray and grill function, no soft door hinges and three less cooking programs. $1,299 still represents a good deal for an oven with all those functions, however.
Fan-Forced Multi-Function Oven
Cost: $799
Dimensions: 595 x 595 x 564
Capacity: 73 Litres
Oven type: Electric, single
Fuel type: Electric
This oven is almost exactly the same as the pyrolytic model, as it has all of the same features as well as being the same size. The only difference between them is that this oven is not pyrolytic, meaning it doesn't clean itself. Given that you only really need to clean your oven every six months or so, you'll need to consider if the self-cleaning feature is worth the extra $500. If not, this oven could represent spectacular value for money.
Fan-Forced Mechanical Oven
Cost: $669
Dimensions: 595 x 595 x 564
Capacity: 73 Litres
Oven type: Electric, single
Fuel type: Electric
The last and cheapest oven provided by Whirlpool is the fan-forced mechanical oven. It is a fairly basic design, with rotatable knobs placed on the outside of a grey stainless steel finish in order to control the temperature. This oven doesn't have many additional features, but it does have the following:
Turbo grill
Fan-forced air cooking system
7 different programs
Conventional
Convection
Bake
Grill and turbo grill
Defrost
Forced air
Bottom heating
This model is very user friendly, and a triple glazed door will keep you safe from burns. It offers a great deal of flexibility, with up to five different shelves allowed to be placed inside. It is ideal for compact kitchens with little space.
---
Read more: Electric vs gas oven running costs
---
Are Whirlpool ovens good value?
This all depends on what your current situation is. The fan-forced mechanical oven is the cheapest, and is the most basic as a result. It likely delivers solid yet unspectacular results, and would be ideal for people with limited budgets and space.
As we move up in terms of price, it becomes hard to see value in the pyrolytic multi-function oven. It is essentially exactly the same as the model that comes after it, but costs $500 more purely because it is a self-cleaning oven. This is hard to justify, and unless you really can't be bothered to clean it once or twice a year, you might be better off going with the fan-forced multi-function oven, which costs just $800 and represents much better value for money.
The 6th Sense models will definitely be worth the money for a lot of people if budget isn't too much of a concern. At $1,500 and $2,000 respectively, they are pretty costly, but not too expensive by high-end oven standards. Not only are these ovens nice to look at, but they come with a huge range of programs that allow you to easily cook whatever food you want at the press of a button, and their 6th Sense technology means that the results should be spectacular. These two ovens are definitely worth the money.
About the author of this page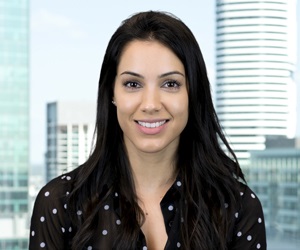 This report was written by Canstar Blue's Home & Lifestyle Content Lead, Megan Birot. She's an expert on household appliances, health & beauty products, as well as all things grocery and shopping. When she's not writing up our research-based ratings reports, Megan spends her time helping consumers make better purchase decisions, whether it's at the supermarket, other retailers, or online, highlighting the best deals and flagging anything you need to be aware of.