Fact Checked
When you're looking to buy a washing machine, you may not necessarily be after the top of the line with all the bells and whistles. That's where a cheaper washing machine comes in handy and gets you sorted without breaking the bank. But where do you start? Read on to find out more about cheap washing machines with Canstar Blue. 
Should I choose a cheap washing machine?
Choosing a cheaper washing machine can have a number of benefits, but potentially some drawbacks too. While choosing a cheaper appliance will save you money up front it could cost you more in the long run if it isn't an energy or water efficient washing machine, and will likely come with less features than pricier models. However, if you just need something to get the job done, a cheaper washing machine could fit the bill nicely.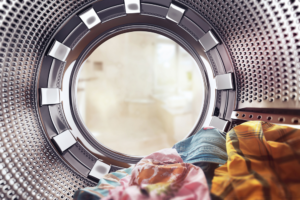 Which type of washing machine is the cheapest?
There are two types of washing machine: a top loader and front loader. Top loader washing machines are generally the cheaper of the two due to the fact that they don't come with too many added features or functions. Front loaders are more expensive across the board, but you can still find some cheaper models that won't leave you out of pocket too much. 
How much do cheap washing machines cost?
You can expect to spend between $400 and $1,000 for cheaper washing machines. For top loader machines you'll spend from $400 to $800 and for front loaders from about $500 to just upwards of $1,000 depending on the size and the brand. 
Who sells cheap washing machines in Australia?
Brands like Esatto, Haier and Samsung all sell cheaper models of washing machines. You can buy washing machines direct from the brand or you can find them at retailers like The Good Guys, Appliances Online and Harvey Norman. 
Esatto Cheap Washing Machines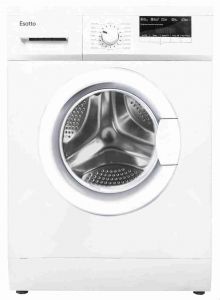 Esatto is arguably one of the best budget appliance brands offering cheap dishwashers and cheap washing machines among other appliances. You can expect to fork out from $400 to $800 for both front loaders and top loaders. Many of the features included in front loader models are LED display, speed wash technology and delay start function. For top loaders you'll find features like a glass lid to see your washing, quick clean function and button control.  
Haier Cheap Washing Machines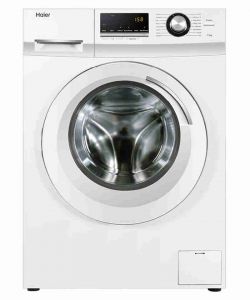 Haier offer a number of middle of the range washing machines ranging in price from $600 to just upwards of $900. You can choose from a top loader or front loader washing machine with features including sanitise wash, steam technology and anti-bacterial treatment for front loaders and soft close lid and auto-balancing for top loaders.

Samsung Cheap Washing Machines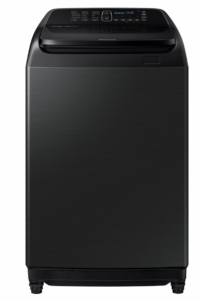 Samsung's range of cheap washing machines range in price from $700 to $1,100 making them a more expensive option as far as cheap washing machines go. Its front loader washing machines include features like bubble wash and soak features, a stay clean detergent drawer and 21 wash programs to choose from. Its top loaders boast features including wobble technology to create multi-directional washing flow, magic dispenser to avoid post cycle rinsing and vibration reduction technology. 
What is the best budget washing machine?
When it comes to choosing a washing machine that won't empty your wallet, personal preference will be the decider. Whether you want something with basic functions as a first time buy, or a cheaper option with some added functions, you can find something that suits any slimmer budget. Still uncertain of which brand to buy? Compare washing machines below to help make a decision. 
Laundry Appliance Reviews & Ratings
Original Author: Veronika Hleborodova