Fact Checked
Nowadays everyone is looking at ways to cut down their water and energy consumption around the home. Whether it's simple things like turning lights off in rooms or choosing appliances that are more energy efficient and water efficient, it all adds up. If you're in the market for a new washing machine and want to find a more water efficient option, read on with this Canstar Blue guide. 
What is a Water Rating Label?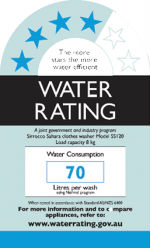 The Water Efficiency Labelling and Standards (WELS) Scheme provides a ratings system to help Aussies understand how water efficient their appliances really are. For washing machines, the water rating label shows how much water the specific model uses per load and the wash cycle that was used for the test.
As the test is based on the average total water consumption and rated capacity, you can easily compare the different levels of water efficiency between a variety of washing machines with your preferred wash capacity.
Factors to consider for water efficiency
When it comes to purchasing any appliance there are some factors to consider, but if you're focusing on water efficiency for a washing machine there are a few specific factors to think about: 
Get a washing machine with a higher star rating:

even a one star difference could potentially make a difference for your water bill so always opt for a higher rating if possible. Note that how efficient an appliance is will generally affect how much it costs to purchase.  

Buy a front loader washing machine:

most of the time front loader washing machines are rated higher on the WELS scheme than top loader models, so opting for a front loader could be ideal. 

Check load sensing technology:

this technology helps your washing machine adjust the amount of water used in a wash so keep an eye out for this feature. 

Wash full loads instead of half loads:

doing multiple half loads of laundry can use more water, so consider doing larger loads of laundry and stretching out laundry day. 

Use the cold wash cycle:

doing washing on the cold cycle means your washing machine won't need to heat the water internally and can lower energy consumption.  
Who sells water efficient washing machines?
Most washing machine brands  will have some models or lines that are more water efficient than others. Brands such as Fisher & Paykel, Asko, LG and Bosch all  have a number of models that are rated 4-stars to 5.5-stars and above for water efficiency.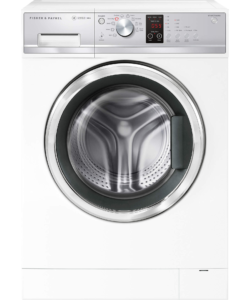 Fisher & Paykel Water Efficient Washing Machines
The majority of Fisher & Paykel washing machine have a 4-to-5-star rating and cost from $900 to $1,200 for the more efficient models. Many features include cold only connection, SmartDrive technology and auto load sensing to help reduce water usage for each load. You can also expect nine wash programs including delicate and heavy duty for larger items as well as an extra rinse option.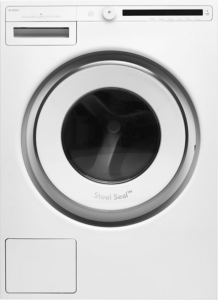 Asko Water Efficient Washing Machine
Asko have a range of washing machines that sit at a 5-star rating and cost from $1,500 to $3,000 depending on size and features. From many of these models you can expect features like pro wash process for effective washing, 22 wash programs including allergy plus and hygiene wash, auto load sensing and a cold only water inlet. Other added features Asko washing machines boast include vibration free spinning, double glass professional door and a long lasting stainless steel drum.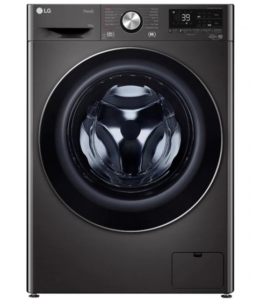 LG Water Efficient Washing Machine
LG are a well-known appliance brand and have a number of washing machines with 4-star and 5-star WELS ratings. Many of these model's retail from $900 to $2,000 and include features like allergy wash settings with steam, direct drive motor and 12 wash programs including bedding, baby-care, easy care and handwash to name a few.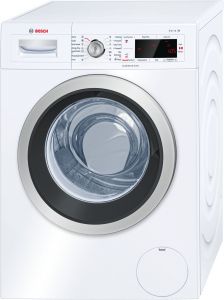 Bosch Water Efficient Washing Machine
Bosch are known for its  quality products, and its washing machines are no different with 5-star WELS ratings for some models. You can expect to spend from $900 to $3,000 for some models making them a slightly pricier pick. Many features include a cold only water inlet, anti-stain technology, 15 wash programs and EcoSilence drive for a noise free cycle every time with no rattling or banging. 
---
Water efficiency is only half the battle when it comes to washing machine costs. See if you could be saving more on your home utility bills with an energy efficient washing machine with Canstar Blues washers running cost analysis.
---
What is the best water efficient washing machine?
Which washing machine is the best for water efficiency will depend firstly on its WELS rating, as well as  how you use it. If you're re-washing loads and doing smaller loads of washing you'll use more water, but if you practice more water efficient washing you can make more conscious decisions, and even possibly reduce your water bill. If you're still not certain which brand of washing machine would suit you or your needs, compare brands below to help make a decision.   
Washing Machine Reviews & Ratings
Original Author: Tahnee-Jae Lopez-Vito